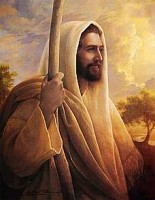 This morning I was reading in the book of John in the 14th chapter and I was reading verses 15-21. They read, "If you love me, obey me; and I will ask the Father and he will give you another Comforter, and he will never leave you.
17 He is the Holy Spirit, the Spirit who leads into all truth. The world at large cannot receive him, for it isn't looking for him and doesn't recognize him. But you do, for he lives with you now and some day shall be in you.
18 No, I will not abandon you or leave you as orphans in the storm-I will come to you.
19 In just a little while I will be gone from the world, but I will still be present with you. For I will live again and you will too. [Read more]