Written by Brother Shepherd
I'm always intrigued by the story of Jesus as a boy in Luke 2. In the latter part of that chapter we find that Joseph and Mary have taken Jesus to Jerusalem to celebrate the Passover Feast.
The scriptures tell us that Jesus was 12 years old. After the Feast was over, Joseph and Mary were traveling back home with their kinsman and acquaintances and they found they had left Jesus in Jerusalem.
[Read more]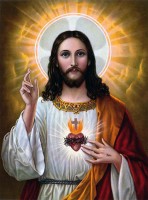 Because of some recent deaths of some friends, my thoughts have been about Heaven. In the book of John Chapter 14, verses 1-6, it reads John 14:1-6
NKJV
"Let not your heart be troubled; you believe in God, believe also in Me.
2 In My Father's house are many mansions; if it were not so, I would have told you. I go to prepare a place for you.
3 And if I go and prepare a place for you, I will come again and receive you to Myself; that where I am, there you may be also. [Read more]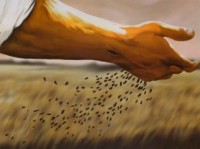 The other morning I was reading in the book of Lamentations 1:1-3. This brought to mind an old saying that I've heard all of my life, "What goes around comes around."
The Bible tells us that we reap what we sow. I was reading theses verses from the Living Bible this morning, "Jerusalem's streets, once thronged with people, are silent now. Like a widow broken with grief, she sits alone in her mourning. She, once queen of nations, is now a slave. [Read more]