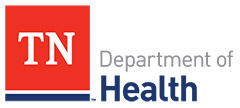 Nashville, TN – In Tennessee, approximately 18,000 people are living with HIV, and 760 of them were newly diagnosed in 2018. The Tennessee Department of Health is working to increase access to preventive medication and empower HIV-positive Tennesseans to seek and stay engaged in HIV care.
[Read more]
TDH, Tennessee Department of Correction Named TB Elimination Champions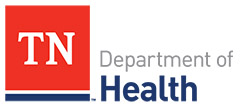 Nashville, TN – There were 9,287 tuberculosis cases in the U.S. and 103 in Tennessee in 2016, the lowest numbers ever recorded.
Despite these encouraging figures, the Tennessee Department of Health reminds all Tennesseans TB is still here, but is treatable, curable and preventable.
''We are very pleased to see the number of TB cases decline in our state and around the nation, but this is a very common and very deadly disease worldwide and we know more must be done to constrain it,'' said TDH Commissioner John Dreyzehner, MD, MPH.
TDH Advises Getting Immunized Quickly if You Haven't Already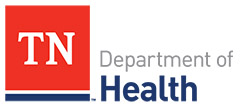 Nashville, TN – The Tennessee Department of Health has been advised by the Centers for Disease Control and Prevention that reports of influenza are increasing across the country. TDH officials are asking all Tennesseans who have not yet had their annual flu vaccine to do so immediately, helping to protect themselves and to prevent the spread of the illness to others.
CDC and TDH also urge persons with flu-like illnesses who are at risk of severe illness with influenza due to some health conditions to seek care promptly to determine if treatment with influenza antiviral medications are needed.

Nashville, TN – The Tennessee Department of Health is urging everyone be aware of Sickle Cell disease and take action to identify it early. Sickle Cell Disease is a group of inherited red blood cell disorders that affects nearly 100,000 Americans.
Sickle Cell Disease is common in African Americans, Hispanic Americans and people of Middle Eastern, Asian, Indian and Mediterranean descent.

Nashville, TN – In observance of National HIV Testing Day June 27th, the Tennessee Department of Health and the Centers for Disease Control and Prevention encourage Tennesseans to know their HIV status.
"We agree with current CDC guidelines that everyone aged 13-64 years be tested once for HIV," said TDH Chief Medical Officer David Reagan, MD, PhD. "Our data show the urgent need for increased efforts to prevent HIV. On average, more than two individuals are diagnosed with HIV every day in Tennessee and no county is immune from the disease. Persons at high risk include injection drug users and their sex partners, persons with multiple sex partners and sex partners of HIV-infected persons. Persons who are at high risk should be tested annually." [Read more]

Nashville, TN – The Tennessee Department of Health reminds Tennesseans tuberculosis is a major public health concern. The number of TB cases increased in Tennessee in 2014 to 151 compared to 143 cases reported in 2013.
"We know we can't let our guard down," said TDH Commissioner John Dreyzehner, MD, MPH. "The Tennessee Department of Health works daily to identify TB infection, prevent TB disease and treat infectious TB disease to help save lives. [Read more]

Nashville, TN – Sex. It's a difficult topic for many parents to discuss with their children, but those conversations may save a life or prevent pain and suffering from a sexually transmitted disease.
"There are more than 20 sexually transmitted diseases and while all are preventable, not all are curable," said Carolyn Wester, MD, MPH, medical director of the TDH HIV/STD Section. "Some are deadly, some can cause permanent damage to the reproductive and nervous systems, and some can cause bouts of pain for the rest of a person's life. Unfortunately too many children become sexually active at very young ages, so it's important for parents to provide accurate information earlier than later, and to help their children understand the consequences of their actions." [Read more]

Nashville, TN – The Tennessee Department of Health joins a coalition of health providers and other partners across the country taking part in National HIV Testing Day Friday, June 27th.
As part of this effort to raise awareness and promote prevention of HIV, TDH is teaming up with Walgreens and Greater Than AIDS to provide free HIV testing at sites across Tennessee June 26th-28th. TDH encourages all sexually active Tennesseans, regardless of age, to get tested for HIV. [Read more]
World TB Day Symposium to Address Challenges, Share New Tools

Nashville, TN – The number of confirmed cases of tuberculosis, one of the world's oldest and deadliest diseases, reached a historic low in Tennessee in 2013. However, many TB cases seen in Tennessee in recent years are complex and more challenging for health care providers to treat.
As part of the observances of World TB Day March 24th, TDH is working to remind Tennesseans that TB is a significant public health concern. [Read more]
World Aids Day is December 1st, 2013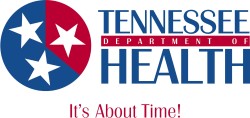 Nashville, TN – The world changed dramatically in 1981. IBM sold its first personal computer loaded with MS DOS software. The space shuttle Columbia made its inaugural flight. MTV brought music videos into living rooms.
Just when it appeared technology was making life better for nearly everyone, doctors in San Francisco, CA were baffled by an illness that defied all known treatment. That frightening, incurable disease would soon become known as Acquired Immune Deficiency Syndrome, or AIDS.
[Read more]