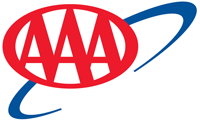 Tampa, FL – Visual and mental attention is key to safe driving, yet many in-vehicle technologies can cause drivers to lose sight and focus of the road ahead.
Hands-free, voice-command features and other interactive technologies increasingly common in new vehicles may create visual and mental distractions that unintentionally provide motorists with a false sense of security about their safety behind the wheel. Just because a technology is available in your vehicle, does not mean it is safe to use while driving.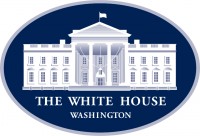 Washington, D.C. – "As the economy gets back to where it was, with record low unemployment for African Americans, Hispanics, women and the disabled, and with more rapid increases in non-supervisory pay, Americans deserve to be hopeful and eager to get back to their pre-pandemic routines," Commerce Secretary Wilbur Ross writes in The Kansas City Star.

"While we focus on improving the economic growth of our nation, all Americans from coast to coast will be able to enjoy the economic benefits of which the United States of America is capable."
[Read more]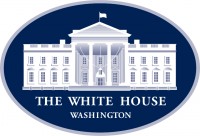 Washington, D.C. – The White House announced the launch of the COVID-19 High Performance Computing Consortium to provide coronavirus (COVID-19) researchers worldwide with access to the world's most powerful high performance computing resources that can significantly advance the pace of scientific discovery in the fight to stop the virus.
[Read more]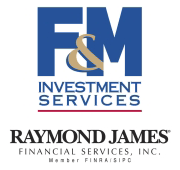 Nashville, TN – The traditional wisdom among Silicon Valley's youthful technorati is to design for what you know—texting your friends in Europe for free (WhatsApp), renting out your bedroom to make extra cash (Airbnb), finding a romantic partner without leaving your house (Tinder). But a handful of entrepreneurs are now looking beyond the millennial market to reach a new demographic with their own needs — baby boomers.
"You've got all these 20-something engineering types who are beginning to realize there are older adults who can make use of these products to promote health and well-being," said Andrew Scharlach, Professor of Aging at the University of California, Berkeley. "What we are beginning to see is the marriage of product developers with the end users that they previously had not been aware of."

Nashville, TN – The Tennessee Department of Commerce and Insurance's (TDCI) Division of Consumer Affairs wants to educate consumers about ways to protect yourself against fraud related to mobile phone payments.
"The increased usage of technology is a double-edged sword," TDCI Deputy Commissioner Bill Giannini said. "While technology allows greater consumer convenience, it also gives criminals greater opportunity to take advantage of hard-working Tennessee residents. We urge Tennesseans to take precautions to ensure they don't become victims."
NORAD and USNORTHCOM Public Affairs

Peterson Air Force Base, CO – The North American Aerospace Defense Command is prepared to track Santa's yuletide journey! The NORAD Tracks Santa website, www.noradsanta.org, is live and tracking Santa.
November issue highlights sites and apps that can help shoppers score great deals

Yonkers, NY – Hunting down deals and finding the best stuff to buy use to be a lot of work. But these days, mobile technology can easily help shoppers find what they are looking for at a great price.
The November 2012 issue of ShopSmart, from Consumer Reports, features ten must-have, free apps that can help shoppers score some of the best deals. [Read more]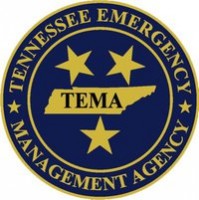 Nashville, TN – Tennesseans can download Ready TN, the Tennessee Emergency Management Agency's (TEMA) popular smartphone preparedness application, to iPhone and iPad devices and access the application's information and resources on hazards and how to be ready for emergencies.
"It is incredibly important Tennesseans take time to prepare for emergencies, and this new app from TEMA is designed to be responsive to our customers, the taxpayers," Tennessee Governor Bill Haslam said. "Citizens are relying increasingly on their mobile devices for relevant and timely information, and the ReadyTN app delivers critical tips and resources to Tennesseans so they can be prepared the next time a disaster strikes." [Read more]
Investigation Looks at Data Collection through the Biggest Social Network; Nine Ways for Consumers to Protect Themselves

Yonkers, NY – Nearly 13 million U.S. Facebook users do not use, or are not aware of the site's privacy controls, according to a new Consumer Reports investigation on Facebook and privacy, potentially exposing personal information beyond their network of Facebook friends.
The report also revealed that a projected 4.8 million people have posted about where they planned to go on a certain day, a potential tip-off to burglars, while 4.7 million have "liked" a Facebook page about health conditions or treatments, details that insurers might use against them. [Read more]
Best websites for everything from one-of-a-kind finds to personalized picks

Yonkers, NY – With so many choices of where to shop online, it can be hard to know where to find what. The November 2011 issue of ShopSmart magazine, from the publisher of Consumer Reports, unveils 50 of ShopSmart's latest eye-catching obsessions, including websites that are new, have great stuff, and make shopping easier and more fun.
"At ShopSmart, we're always checking out shopping websites," said Lisa Lee Freeman, editor-in-chief of ShopSmart. "In this issue, we reveal some of our favorite new places to browse and buy." [Read more]