Clarksville, TN – A steady drip of weak economic performance figures from around the globe combined with a grim assessment of near-term U.S. economic prospects pushed investor confidence over the edge Thursday. Some Asian and European markets lost as much as 5% of their value. U.S. markets dropped similarly during the day, although losses diminished somewhat as trading drew to a close.
For the record, the Dow Jones Industrial Average fell 391.01 points or 3.51% to finish the day at 10,733.80, while the broader S&P 500 dropped 37.2 points or 3.19%, to close at 1,129.56. The Nasdaq declined 82.52 points or 3.52% and closed at 2,455.67. This followed significant losses in all the indices in the previous trading session. It was the fourth consecutive day of domestic market losses. [Read more]
Agency is flagging imports of products of concern from two countries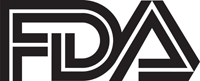 Silver Spring, MD – The U.S. FDA has been in routine contact with the European Union and the U.S. Centers for Disease Control and Prevention to monitor the current outbreak of E. coli O104 and to track any illnesses in the U.S. that may be related to the outbreak.
At this time, the Robert Koch Institute, the disease control and prevention public health agency of Germany, has not yet identified the definitive source of the infectious agent causing the outbreak, but has recommended that consumers in Germany avoid raw tomatoes, cucumbers and lettuce. [Read more]