Washington, D.C. – The Internal Revenue Service issued a consumer alert today providing taxpayers with additional tips to protect themselves from telephone scam artists calling and pretending to be with the IRS.
These callers may demand money or may say you have a refund due and try to trick you into sharing private information. These con artists can sound convincing when they call. They may know a lot about you, and they usually alter the caller ID to make it look like the IRS is calling. They use fake names and bogus IRS identification badge numbers. If you don't answer, they often leave an "urgent" callback request.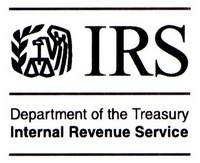 Washington, D.C. – The Internal Revenue Service and the Treasury Inspector General for Tax Administration continue to hear from taxpayers who have received unsolicited calls from individuals demanding payment while fraudulently claiming to be from the IRS.
Based on the 90,000 complaints that TIGTA has received through its telephone hotline, to date, TIGTA has identified approximately 1,100 victims who have lost an estimated $5 million from these scams. [Read more]

Nashville, TN – As the largest holiday shopping event of the year approaches, the Tennessee Department of Safety and Homeland Security's Identity Crimes Unit warns consumers to beware of identity theft during the celebratory season.
Identity theft is the fastest growing crime in America. Last year, for the 12th consecutive year, identity theft led the list of consumer complaints to the Federal Trade Commission (FTC). Eighteen percent of the more than two million complaints filed with the FTC were identity-theft related. [Read more]
A guide to enjoying summer treats, activities and more for free; Plus, three ways to avoid freebie traps that can cost money

Yonkers, NY – There's only one thing better than a bargain, and that's a freebie! The July 2013 issue of ShopSmart magazine, from Consumer Reports, uncovers ways consumers can score a variety of stuff without shelling out a dime including many food and activity options for adults and kids this summer season. [Read more]
Many retailers are snooping more than ever

Yonkers, NY – We're used to being watched when we shop. Cookies track our every move online, and salespeople follow us around high-end stores. But many walk-in retailers are taking spying to a new level.
Video cameras record your every move. Your face and car's license plate are captured and filed in searchable databases. Hidden cameras classify you by age, sex, and ethnicity, and even detect your body language and mood. Even your bank account records are being pried into. The main goal of these surveillance methods, of course, is to get you to shop more and spend more. [Read more]
Unit Offers ID Protection Tips to Holiday Shoppers Hitting the Stores and making Internet Purchases

Nashville, TN – The start of the holiday season not only brings excitement to many people, it also brings concern about identity theft to millions of consumers who kicked off the holiday shopping season with Black Friday and Cyber Monday sales.
December is Identity Theft Prevention and Awareness Month and, according to the Federal Trade Commission, it is also the time of year when most identity crime occurs. [Read more]