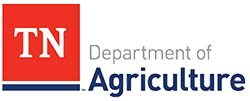 Nashville, TN – Despite the cooler temperatures, mosquitoes are still active in Tennessee. The state veterinarian is confirming a case of mosquito-borne West Nile virus (WNV) in a horse in Robertson County.
Mosquitoes transmit WNV. Sick horses cannot directly infect humans or other horses.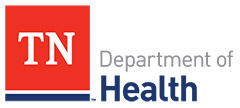 Nashville, TN – The Tennessee Department of Health (THD) has reported one death in a patient with serious respiratory disease associated with use of electronic cigarettes or other vaping devices. This is the first such death reported in Tennessee.
"We are extremely saddened by this loss of life and extend our sincere condolences to the patient's family," said Tennessee Health Commissioner Lisa Piercey, MD, MBA, FAAP.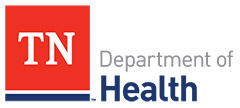 Nashville, TN – The Tennessee Department of Health (TDH) is asking health care providers across the state to report any cases of suspected serious respiratory illness they treat among patients who use electronic cigarettes or other vaping devices.
The Centers for Disease Control and Prevention is investigating a cluster of severe pulmonary disease among people who use e-cigarettes or vape, with more than 150 cases reported to date in 16 states.
Tennessee Department of Health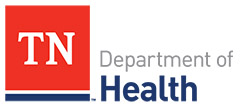 Nashville, TN – The Tennessee Department of Health is investigating a case of measles after the State Public Health Laboratory confirmed a positive test for the illness in a resident of the East Tennessee.
While the investigation is currently centered in East Tennessee, all Tennesseans should be aware of measles and its symptoms. These symptoms may include fever, runny nose, body aches, watery eyes and white spots in the mouth.
Tennessee Department of Agriculture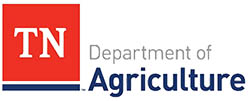 Nashville, TN – The Tennessee State Veterinarian is advising all horse owners to be alert as Potomac horse fever has been confirmed in a horse in Davidson County, Tennessee.
Freshwater snails are the source of the bacteria that causes Potomac horse fever. Horses may be exposed when drinking from creeks or rivers, and can then suffer from colic, fever, and diarrhea. Potomac horse fever has not been found to directly transmit from horse to horse.
Horse Owners Urged to Take Precautions

Nashville, TN – The Tennessee state veterinarian has announced three new cases of horses sickened by viruses that infect the blood.
A horse in Davidson County and a horse in Knox County recently tested positive for West Nile Virus (WNV). A horse in Bedford County tested positive for equine infectious anemia (EIA). Sick horses cannot directly infect people with WNV or EIA.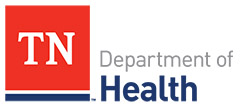 Nashville, TN – Ticks and mosquitoes are now out in force and looking for food. The meal of choice for both is blood, creating opportunities to spread a variety of serious illnesses such as Zika Virus Disease and Rocky Mountain spotted fever as they move from one bite victim to another.
"For many people, a bite from a mosquito or tick won't cause much more than an itchy, irritating spot on the skin or sometimes mild, flu-like symptoms," said Tennessee Department of Health Commissioner John Dreyzehner, MD, MPH.
Spring Break, Mission Trips, Business & Other Travel Warrants Protections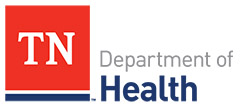 Nashville, TN – In 2016, 63 travelers returned to Tennessee infected with Zika virus. In each of those cases, the Tennessee Department of Health and the Tennessee medical community worked quickly to ensure the virus would not spread to others.
Many Tennesseans are now planning for spring breaks, mission trips and other travel to warmer locations where mosquito populations are known to transmit Zika. TDH reminds Tennesseans that mosquito bite precautions are vital to protecting their health and the health of others where they live, work, play and pray when returning.
TDH Advises Getting Immunized Quickly if You Haven't Already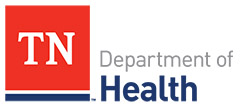 Nashville, TN – The Tennessee Department of Health has been advised by the Centers for Disease Control and Prevention that reports of influenza are increasing across the country. TDH officials are asking all Tennesseans who have not yet had their annual flu vaccine to do so immediately, helping to protect themselves and to prevent the spread of the illness to others.
CDC and TDH also urge persons with flu-like illnesses who are at risk of severe illness with influenza due to some health conditions to seek care promptly to determine if treatment with influenza antiviral medications are needed.
Areas with Warmer Climates Present Need for Increased Protection Strategies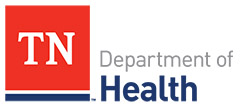 Nashville, TN – The Tennessee Department of Health cautions travelers headed to Mexico, Central and South America, Hawaii and Caribbean islands including Puerto Rico and other locations with year-round warm climates to have increased awareness about the threat of mosquito-borne illnesses and to take appropriate bite protection measures.
The cautionary message follows a recommendation from the Centers for Disease Control and Prevention that all pregnant women consider postponing travel to areas where an emerging health threat, zika virus infection, is ongoing.