Nashville, TN – The Tennessee Wildlife Resources Agency (TWRA) says that youth between the ages of 10-16, who are hunter safety certified and who have never harvested a deer, are eligible to win a spot in what has become an annual special hunt.
The TWRA will host the hunt in conjunction with the opening day of the 2022 Tennessee Young Sportsman Deer Hunt on Saturday, October 29th.
Youth from various regions from across the state have participated in the event held at Buffalo Ridge Refuge in Humphreys County. A total of 30 young hunters will be selected to participate. Applications and registration can be made at gooutdoorstennessee.com under the events section.
[320left]Buffalo Ridge incorporates a variety of wildlife management practices and totals more than 2,000 acres of prime deer habitat. Treestands will be provided, including three which are handicap accessible. A Friday night cookout will be held. Sites will be available for those who wish to camp (participants must provide their own camping gear). Breakfast and lunch will also be provided Saturday.

TWRA will hold a drawing and the winners will be notified the week prior to the hunt. Confirmation packets will be sent to the successful participants that will include directions and a list of items to bring as well as a list of area hotels. Winning hunters are responsible for providing the appropriate Tennessee hunting license and must be accompanied by a non-hunting adult at least 21 years of age or older.

For additional information, contact Donald Hosse, at Don.Hosse@tn.gov.

Nashville, TN – The Tennessee Wildlife Resources Agency will be celebrating 2021 National Hunting and Fishing Day (NHFD) on Saturday, September 24th, 2022.
On this special day and 50th anniversary of its establishment, the rich tradition of fishing, hunting, and target shooting will be observed recognizing the conservation efforts of sportsmen and women across the country.
The day also coincides with the start of the statewide fall archery season for deer and the fall archery season for turkey in selected counties.
[Read more]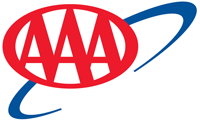 Nashville, TN – Tennessee gas prices continued their downward trend last week, falling nearly 11 cents, on average. The Tennessee Gas Price average is now $3.26 which is nearly 27 cents less expensive than one month ago and 37 cents more than one year ago.
"Gas prices across the state are now on a two-week streak of declines and have reached seven month lows," said Megan Cooper, spokeswoman for AAA – The Auto Club Group. "The oil market finished flat last week, which should help to push pump prices lower this week."
[Read more]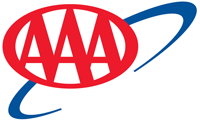 Washington, D.C. – Lower oil prices, modest domestic gasoline demand, and a quiet hurricane season are combining to drive pump prices lower. The national average for a gallon of gas fell seven cents in the past week to $3.77.
"According to weather analysts, it's the first time in 25 years that a named Atlantic storm did not develop in August. That's the good news," said Andrew Gross, AAA spokesperson, "but we still have another month of peak hurricane season, and these storms can affect gas prices by disrupting oil production and refining."
[Read more]

Nashville, TN – The application period deadline is nearing for the Tennessee Wildlife Resources Agency 2022 Spring Turkey Quota Hunts. Applications will be accepted until 11:59pm CT on January 12th.
Applications can be made online at gooutdoorstennessee.com, or at a TWRA license agent, or TWRA regional office.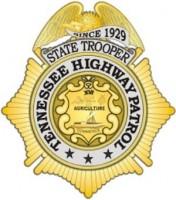 Nashville, TN – The Tennessee Highway Patrol (THP) will conduct a strict traffic safety enforcement campaign during the 2021 New Year's Eve holiday period beginning Friday, December 31st, at 6:00pm and concluding Sunday, January 2nd, at 11:59pm.
State troopers will perform traffic saturation patrols, seat belt, sobriety, and driver's license checkpoints during the holiday. All of Tennessee's 95 counties will have troopers working to ensure a safe holiday.
"Our goal is to keep everyone safe on Tennessee roadways," Colonel Matt Perry said. "We will not tolerate drivers that endanger the public with their bad choices. Now is the time to start planning for your safe and sober ride."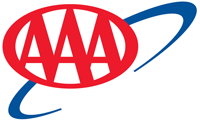 Nashville, TN – Tennessee gas prices fell another 1.5 cents this week bringing the Tennessee Gas Price average to $2.99. Prices are now one cent cheaper than last month, but still 95 cents more than this time last year.
Across the nation, gasoline prices fluctuated over the past few days as fears of an omicron-driven economic slowdown were countered by news of a severe fire at a major oil refinery.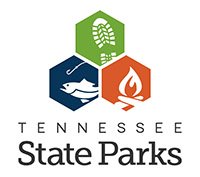 Nashville, TN – Tennessee State Parks invite all Tennesseans to enjoy guided First Day Hikes at parks across the state to ring in the New Year. All hikes are on January 1st, 2022 with the exception of hikes on December 31st at David Crockett Birthplace, Harrison Bay, and Radnor Lake state parks.
The hikes are designed for all ages and abilities. They are an opportunity to begin a New Year's resolution for good health, continue an ongoing commitment to hiking, or simply enjoy the beauty of nature in the state parks.
Details on the First Day Hikes for individual parks can be found here.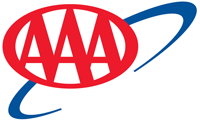 Nashville, TN – Americans who had to cancel getaways and get-togethers last year because of the pandemic are making up for lost time this holiday season.
More than 109 million people — an almost 34% increase from 2020 — will travel 50 miles or more as they hit the road, board airplanes or take other transportation out of town between December 23rd and January 2nd.
That dramatic bounce-back — 27.7 million more travelers than the 2020 holiday period — brings this year's numbers in line with 2017 figures, and just 8% shy of 2019 – which was the highest on record.
"Americans who canceled their vacations in 2020 want to gather with family and friends for the holidays this year, although they will still need to be mindful of the pandemic," said Debbie Haas, Vice President, AAA – The Auto Club Group.
"With vaccines widely available, conditions are much different and many people feel a greater level of comfort with travel this year," Hass stated.
National Travel Figures

Total

Automobile

Air

Other (bus, train, cruise)

2021 Forecast

109.5 M

100.1 M

6.4 M

2.9 M

2020 Actual

81.7 M

78.5 M

2.3 M

0.98 M

2019 Actual

119.3 M

108 M

7.33 M

3.89 M

Change (2019 to 2021)

?8.2%

?7.3%

?12.6%

?24.8%

Change (2020 to 2021)

+33.9%

+27.6%

+184%

+198.7%
More than 100 million on the roads and 6 million in the skies
Road trips remain the top mode of travel during the holidays, with over 100 million (91%) planning to drive to their destinations, despite gasoline costing $1.25 per gallon more than a year ago. Airlines will see a 184% increase from last year. More than 6 million people are expected to fly, while 3 million are booking buses, trains and cruises.
"Travelers should pay careful attention to Covid travel requirements, particularly those journeying outside the United States," Haas continued. "The requirements to enter different countries may vary by destination and over time. Also, Americans should be aware that new rules require them to provide a negative Covid test within a day before reentering the U.S., regardless of their vaccination status. AAA stands ready to assist you in making travel plans with confidence, so you can sit back and enjoy your vacation."
New AAA Resources for travelers:
What to Expect While Traveling – Allows travelers to easily view travel requirements based on their vaccination status, destination and date of travel. Our website and app provide a breakdown of the requirements for various modes of travel.
Tennessee Travel Rebounds 35%
Tennessee figures also show a strong rebound in travelers compared to the 2020 year-end holiday period.
More than 2.6 million Tennesseans are forecast to travel between Dec. 23 and Jan. 2. Although that's 5.5 percent fewer travelers than the record high set back in 2019, it's still 689,000 (35%) more than last year.
Tennessee Travel Figures

Total

Automobile

Air

Other (bus, train, cruise)

2021 Forecast

2,681,984

2,529,439

68,008

84,536

2020 Actual

1,992,569

1,941,512

23,643

27,414

2019 Actual

2,838,624

2,667,182

73,949

97,493

Change (2019 to 2021)

?5.5%

?5.2%

?8%

?13.3%

Change (2020 to 2021)

+35%

+30%

+188%

+208%
Higher prices this holiday season
With so many planning to travel, AAA suggests booking flights, car rentals, accommodations and other activities as early as possible.
Air — Recent analysis of AAA's flight booking data revealed that ticket prices for Christmas week are up 5% from last year, with the average lowest round-trip fare of $154 for major U.S. destinations. For those flying around New Year's, prices are up considerably more – 27% with the average lowest fare at $182. Those wanting to book last-minute travel will find the best fares about two weeks before their travel date but keep in mind availability may be limited.
Hotels — Mid-range hotel rates have increased 36% for AAA Approved hotels for Christmas travel, with an average nightly rate of $320. For New Year's Eve, the average nightly rate is $267.
Car Rentals — The average car rental rate has increased 20% for Christmas travel, with the average lowest daily rate of $130. It has increased 65% for New Year's, for an average lowest daily rate of $103. Rental car companies have been re-building their inventory following a shortage over the summer, but with the increased demand expected around this time of the year, it's important to book as early as possible.
Plan ahead for road trips
Auto travel remains the preferred mode of transportation for 91% of holiday travelers. With more than half a million additional Tennesseans on the road compared to last year, AAA believes drivers in major metro areas could see more than double the delays versus typical drive times.
Daily Worst and Best Times to Travel

Date

Worst travel time

Best travel time

12/23/21

12:00–6:00pm

After 7:00pm

12/24/21

2:00–6:00pm

Before 1:00pm

12/25/21

Minimal congestion expected

12/26/21

1:00–7:00pm

Before 12:00pm

12/27/21

5:00–6:00pm

Before 1:00pm

12/28/21

1:00–7:00pm

Before 12:00pm

12/29/21

1:00–7:00pm

Before 11:00am

12/30/21

1:00–7:00pm

Before 12:00pm

12/31/21

2:00–4:00pm

Before 1:00pm, after 5:00pm

1/1/22

Minimal congestion expected

1/2/22

2:00–6:00pm

Before 1:00pm

Source: INRIX
The 100 million Americans planning to drive over the holidays need to be prepared for slowdowns and breakdowns. AAA expects to respond to as many as 1.3 million calls for help.
"Vehicles that have been driven less during the pandemic should get an inspection to check key components like the battery, fuel system, tires, brakes and fluid levels to avoid an unnecessary breakdown," said Stephanie Milani, public affairs director, AAA – The Auto Club Group. "It's important to do this as early as possible in case there is an issue that needs to be fixed."
Motorists can visit AAA.com/AutoRepair to find a certified AAA Approved Auto Repair Facility in their area.
Theme parks, beaches and Vegas are popular destinations
AAA booking data through October shows that domestically, theme-park-heavy destinations like Orlando, Florida, and Anaheim, California, top the list of popular travel spots. Las Vegas, New York City and several other Florida cities also rank high.
Top U.S. Travel Destinations
1. Orlando
2. Anaheim, CA
3. Las Vegas, NV
4. New York, NY; Kahului, Maui, HI (tie)
5. Honolulu, HI
6. Miami, FL
7. Fort Lauderdale, FL
8. Tampa, FL
9. Phoenix, AZ
10. San Diego, CA
ACG Travel VP Shares First Hand Experience
Covid-related restrictions and requirements often change and vary by destination, especially for Americans who wish to travel internationally. ACG Travel Vice President Debbie Haas is currently on a European cruise, for a first-hand experience of how cruising has changed for American passengers.
"Cruise lines like AMAWaterways have implemented many new safety protocols that should help travelers feel more comfortable while sailing," Haas explained. "Before boarding, passengers were asked to submit proof of vaccinations. Once onboard, we're required to wear masks when moving around indoors, undergo daily temperature checks and meet any local requirements before disembarking. Despite these minor inconveniences, the overall experience of taking a cruise remains just as enjoyable as before."
AAA Advice for Travelers
AAA urges anyone considering gathering or traveling for the holidays to consult the Centers for Disease Control and Prevention (CDC) guidance. It's essential to know requirements and recommendations based on your vaccination status, where you're traveling from and your destination.
A trusted travel advisor can provide advice, serving as an advocate before, during and after a trip. Their extensive knowledge and expertise allow them to help travelers with questions related to travel insurance options, what destinations and attractions are open both domestically and internationally, destination-specific testing and vaccination requirements, what to do if last-minute changes to a trip are needed and much more.
AAA's COVID-19 Travel Restrictions Map helps travelers understand closures, recommendations and requirements when traveling in the U.S. In addition, the CDC has an interactive map with recommendations and information about restrictions for international travel.
Masks are still required for everyone on planes, buses, trains, and other forms of U.S. public transportation and within transportation hubs such as airports and stations. The CDC also recommends everyone wear a mask indoors in public places in an area of substantial or high transmission.
Other things to consider:
Travel insurance — AAA highly recommends travel insurance to cover unexpected delays or trip interruptions. Travel insurance provides financial benefits for lost baggage and flight interruptions of as little as 3 hours. It is best to consult the expertise of a travel advisor who can guide you on the coverage options available for your specific trip, including if your destination requires visitors to carry travel insurance.
Clean accommodations — When booking a place to stay, look for accommodations that prioritize cleanliness and have implemented additional housekeeping standards since the start of the pandemic. Hotels that meet AAA standards for cleanliness earn AAA Diamond designations. Earlier this year, as part of the Diamond program, AAA enhanced its housekeeping evaluation, and inspections now include objective, scientific validation of the cleanliness of common surfaces throughout hotels. Hotels that have been inspected since that new testing started and now meet these new standards are recognized as Inspected Clean. A current list of AAA Diamond hotels, including those recognized as Inspected Clean, can be found here.
Domestic and international travel guidelines — When traveling within the U.S., fully vaccinated travelers do not need a negative viral test or to self-quarantine. For international travel, all air passengers, regardless of vaccination status or nationality, must show a negative COVID-19 viral test result taken no more than one day before travel into the U.S. Refer to the CDC for more information.
---
Forecasted numbers may change
AAA notes that the actual number of travelers could fluctuate as we approach the holidays. Some people may decide to stay home if there is an increase in reported COVID-19 cases or because of concerns about the omicron variant, while others may note the progress in vaccinations and make last-minute decisions to travel. AAA recommends working with a travel advisor who can help you plan a vacation that meets your needs and comfort level this holiday season. To get started and to learn more, visit AAA.com/Travel.
Forecast Methodology
In cooperation with AAA, IHS Markit—a world leader in critical information, analytics and expertise—developed a unique methodology to forecast actual domestic travel volumes. The economic variables used to forecast travel for the current holiday are leveraged from IHS Markit's proprietary databases. These data include macroeconomic drivers such as employment, output, household net worth, asset prices including stock indices, interest rates, housing market indicators, and variables related to travel and tourism, including prices of gasoline, airline travel and hotel stays.
Historical travel volume estimates come from DK SHIFFLET's TRAVEL PERFORMANCE/Monitorsm. The PERFORMANCE/Monitorsm is a comprehensive study measuring the travel behavior of U.S. residents. DK SHIFFLET contacts over 50,000 U.S. households each month to obtain detailed travel data, resulting in the unique ability to estimate visitor volume and spending, identify trends, and forecast U.S. travel behavior.
The travel forecast is reported in person-trips. In particular, AAA and IHS Markit forecast the total U.S. holiday travel volume and expected mode of transportation. The travel forecast presented in this report was prepared the week of Nov. 15, 2021.
About AAA – The Auto Club Group
The Auto Club Group (ACG) is the second-largest AAA club in North America with more than 14 million members across 14 U.S. states, the province of Quebec, and two U.S. territories. ACG and its affiliates provide members with roadside assistance, insurance products, banking, and financial services, travel offerings, and more.
ACG belongs to the national AAA federation with more than 62 million members in the United States and Canada. AAA's mission is to protect and advance freedom of mobility and improve traffic safety.
For more information, get the AAA Mobile app, visit AAA.com, and follow us on Facebook, Twitter and LinkedIn.

Nashville, TN – Discover new attractions, restaurants, distilleries, hotels, exhibits, milestone anniversaries, renovations, and unique experiences across Tennessee.
Whether it's music, food, scenic beauty, family memories, road trips or hidden gems, find your travel inspiration.