Nashville, TN – The National Weather Service has issued a Tornado Watch for Paris-Henry County as well as parts of West Tennessee and Middle Tennessee until 2:00am CT Sunday morning.
Strong to severe thunderstorms may develop late this afternoon though the greatest chance for severe weather will be from 8:00pm tonight through early Sunday morning. All modes of severe weather are possible, including damaging wind gusts, large hail, and a few tornadoes.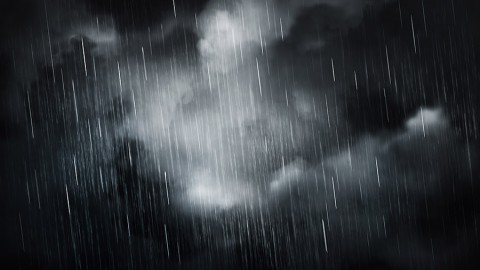 [Read more]

Hardeman County, TN – Updates on chronic wasting disease (CWD) and an ongoing turkey research project were given at the Tennessee Fish and Wildlife Commission one-day October meeting held at Lone Oaks Farm, which is administered by UT Extension, a unit of the University of Tennessee Institute Of Agriculture.
Chuck Yoest, CWD Coordinator, provided an update beginning with a reminder of Crockett County and Gibson County now being classified as CWD high-risk counties.

Nashville, TN – The Tennessee Wildlife Resources Agency (TWRA) says a Madison County deer sampled within 10 miles of Crockett County and Gibson County has tested positive for chronic wasting disease.
This causes Crockett County and Gibson County to become high-risk CWD counties. The TWRA fully expects more counties to be included in the CWD affected area this year.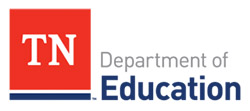 Nashville, TN – The Tennessee Department of Education Commissioner Penny Schwinn has released the TNReady assessment results which indicates that students across the state are performing better in almost all math subjects.
The TNReady scores also show that more than half the schools in Tennessee – 56 percent – improved their growth scores (TVAAS scores) from the previous year, with 41 percent of all schools earning a level 4 or 5 TVAAS rating which measures year-to-year growth.
Tennessee Government

Nashville, TN – Tennessee Governor Bill Lee announced $14.8 million in broadband accessibility grants that will expand broadband service to more than 8,300 households and businesses in 17 counties across Tennessee.
"I am pleased to announce that we are getting our rural areas up to speed and expanding broadband in the areas that need it most," said Lee. "I am committed to ensuring connectivity in every corner of our state as broadband impacts our goals for health care, education, economic development and beyond."
Tennessee Governor Bill Lee
Establishes Tennessee Criminal Justice Investment Task Force

Nashville, TN – Wednesday, March 6th, Tennessee Governor Bill Lee issued an executive order to establish the Tennessee Criminal Justice Investment Task Force as promised during his State of the State address on Monday evening.
The sixth executive order issued under his leadership comes after Governor Lee outlined comprehensive plans to address public safety in Tennessee amid higher rates of violent crime and recidivism.
Ashley Has Helped Steer Haslam's Education Agenda through General Assembly

Nashville, TN – Tennessee Governor Bill Haslam has announced Katie Ashley will serve as director of legislation, the governor's chief advisor and strategist for legislative matters.
The Crockett County native is one of the longest serving Haslam staffers, starting out on his campaign in 2009 before becoming a legislative liaison in 2011 and handling one of the governor's top priorities: education in Tennessee.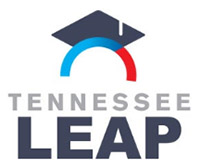 Nashville, TN – The Labor Education Alignment Program (LEAP) will showcase its successes at sites across Tennessee on TN LEAP Day, February 29th. Education and employer sites throughout the twelve LEAP site areas will demonstrate the skills students are learning through the program and provide students an opportunity to meet with employers.
TN LEAP Day, which will coincide with "Leap Day" on February 29th, will be host to twelve concurrent events at each of the LEAP programs across Tennessee.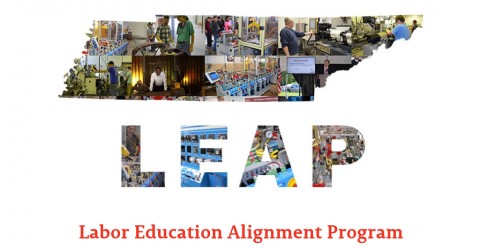 [Read more]
Conservation Reserve Program Sign-up to Be Held December 1st-February 26th

Nashville, TN – The Tennessee Wildlife Resources Agency has been informed that U.S. Agriculture Secretary Tom Vilsack announced a Conservation Reserve Program (CRP) general sign-up will be held December 1st, 2015, through February 26th, 2016.
Through the program's various targeted continuous CRP practices, the general and continuous program offerings will provide a much-needed habitat boost to recovering bobwhite quail along with other upland and wetland wildlife species. Vilsack also said that eligible existing program participants with contracts that expired September 30th, 2015, may be granted an option for a one-year extension. [Read more]
Tennessee State Veterans Cemetery at Parkers Crossroads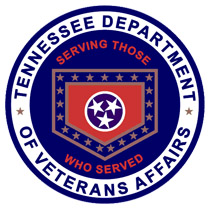 Nashville, TN – Tennessee Governor Bill Haslam and Department of Veterans Affairs Commissioner Many-Bears Grinder today announced the future site of the fifth state veterans cemetery will be in Parkers Crossroads.
The 132-acre Tennessee State Veterans Cemetery at Parkers Crossroads will be located at 693 Wildersville Road and will serve more than 45,000 veterans and their families within 17 counties in west Tennessee. [Read more]