US Capitol Christmas Tree and Other Forerunners to the National (Community) Christmas Tree
Washington, D.C. – December 24th, 1913 was the first community Christmas celebration in Washington, D.C. On the East Plaza of the US Capitol on Christmas Eve, the Christmas tree and related pageantry occurred. It was meant as a celebration for all of Washington, rich and poor, young and old, although a special emphasis was placed on the children.1
The forty-five minute program, replete with angel figures in white robes, nativity tableaux, carols, and Boy Scouts waving American flags, was modeled largely on community celebrations in other cities.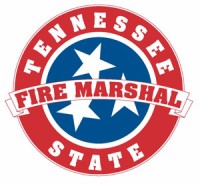 Nashville, TN – With the first day of winter (December 21st) less than two weeks away, the Tennessee State Fire Marshal's Office, the Nashville Fire Department, and the National Fire Sprinkler Association are urging Tennesseans to remember fire safety this winter to help reduce home fires.
Representatives from all three groups gathered at the Nashville Fire Department Training Academy in Nashville to demonstrate the dangers of a Christmas tree when not properly maintained and the benefits of a working home fire sprinkler system.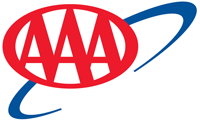 Knoxville, TN – AAA reports that on average nearly 30 million Americans decorate their homes with live Christmas trees, during the holiday season.
Picking the perfect tree is the fun part, but the process of bringing it home can be dangerous, if not done properly.
Tennessee State Fire Marshal's Office (SFMO)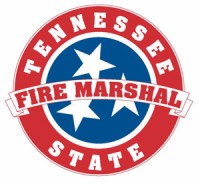 Nashville, TN – Decorations can help turn every Scrooge into a Santa, but care must be taken to ensure that a home's décor is fire safe. To decrease the risk of a home fire, the Tennessee State Fire Marshal's Office (SFMO) reminds consumers that popular holiday decorations, like candles and string lights, can cause tragedy when not used properly.
During the five-year period of 2013-2017 in Tennessee, candles were reported to have caused 385 residential structure fires, eight civilian deaths, 28 civilian injuries, six firefighter injuries and $13 million in fire loss, according to SFMO data.
Tennessee Department of Agriculture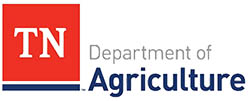 Nashville, TN – Christmas is just around the corner, which means now is the time to start planning a trip to a local tree farm says the Tennessee Department of Agriculture. As the cool, crisp air draws near, a visit to the farm is the perfect outdoor adventure to generate some holiday spirit and family fun.
Many farms sell Christmas trees between Black Friday and Christmas Eve, with some starting as soon as November 17th.

Murfreesboro, TN – The holiday season is the time of year when most people are thinking about shopping for gifts, office parties, and spending time with family and friends.
Sadly, this is also the time when home fires peak.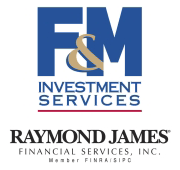 Clarksville, TN – Big-box retailers increasingly push consumers to forget the date on the calendar and purchase back-to-school items, pumpkins and Christmas trees in the same shopping trip. Known as "Christmas Creep," this early arrival of the holidays is a tactic retailers commonly employ in their race against time toward a profitable holiday season.
As much as 30 percent of a store's annual sales can come during the holiday season, according to the National Retail Federation (NRF), the largest retail industry trade association. Stocking holiday merchandise sooner gives retailers a jump on the competition and extends the amount of time consumers have to buy, for good reason.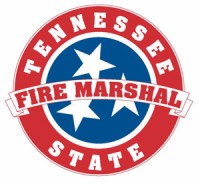 Nashville, TN – 'Tis the season for cheerful decorations, family gatherings, and…home fires? Unfortunately, the holiday season means greater risks of fire hazards as homeowners spend more time indoors in kitchens and installing electrical holiday decorations.
The State Fire Marshal's Office (SFMO) announces today a new safety campaign to spread awareness of holiday fire risks and the ways they can be avoided. The campaign was launched in response to an annual increase of home fires during the holiday season.

Nashville, TN – Christmas trees are not the only draw to Tennessee's Christmas tree farms.
"The best reason to visit a local Christmas tree farm is to make great memories," Tennessee Department of Agriculture Marketing Specialist Clay Dunivan said. "People have so much fun being outdoors at a farm during the holiday season."
"Friends and families can enjoy a wagon ride through the trees, drink hot chocolate or cider, see Santa Claus, take a holiday crafts class, and even make their own wreaths and garland—with the help of the farmer, of course," stated Dunivan.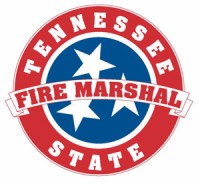 Nashville, TN – The winter holiday season should be a joyous time of year. However, certain types of fires and injuries associated with decorating are all too common and can put a damper on holiday celebrations.
"December is the peak month for home candle fires," Tennessee Department of Commerce & Insurance Commissioner and State Fire Marshal Julie Mix McPeak said. "Two out of five home decoration fires are started by candles. To decrease your risk for a home fire, keep safety in mind as you deck the halls this season."