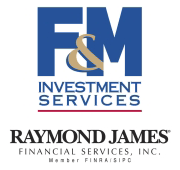 Clarksville, TN – The economic data surprised. Real GDP rose at a stronger-than-expected 2.8% annual rate in the advance estimate for 3Q13, but the figure was boosted by faster growth in inventories (which added 0.8 percentage point to GDP growth).
Consumer spending rose at a 1.5% annual rate, while business fixed investment rose 1.6% – nothing to write home about. The partial government shutdown had a mixed impact on the October employment figures.
Nonfarm payrolls rose by 204,000 (median forecast: +125,000), while August and September figures were revised a net +60,000.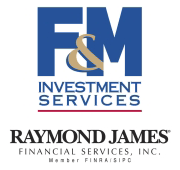 Clarksville, TN – As was widely anticipated, lawmakers reached an 11th-hour agreement on the budget and debt ceiling. The "Continuing Appropriations Act, 2014" funds the government through January 15th, suspends the debt ceiling to February 7th, and requests bipartisan House/Senate budget negotiations by December 13th.
Thus, while the deal dodges a near-term financial catastrophe, it does not remove uncertainty entirely. Lawmakers will have less than three months to agree on a new spending authorization.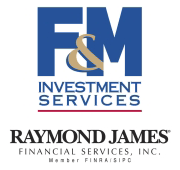 The third quarter of the year proved quite eventful.
The Federal Reserve opted to wait a little longer before beginning to dial back its bond purchases, and a budgetary showdown in D.C. resulted in a partial government shutdown on the same day the private healthcare exchanges mandated by the 2010 Affordable Care Act (ACA) opened.
Political tensions arose over whether to defund or delay major provisions of the ACA.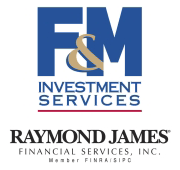 Clarksville, TN – The Federal Open Market Committee did not reduce the pace of asset purchases. In its policy statement, the FOMC noted that the improvement in economy activity and labor market conditions since it began the asset purchase program a year ago was "consistent with growing underlying strength in the broader economy," but "the Committee decided to await more evidence that progress will be sustained before adjusting the pace of its purchases."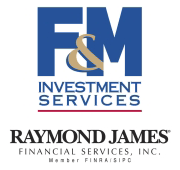 Clarksville, TN – With a thin economic calendar, Syria remained a key concern for the markets. However, prospects for a U.S. strike diminished, which helped bolster equity market sentiment. The bond market is looking ahead to the Fed policy meeting. In the bond market, expectations on tapering have solidified somewhat, with a moderate majority seeing a small initial reduction in the pace of asset purchases.
Retail sales for August disappointed (relative to expectations), but figures for June and July were revised a bit higher. Jobless claims were distorted due to upgrades in state computer systems, but the trend had been lower in August. Hiring intentions improved. Consumer sentiment softened.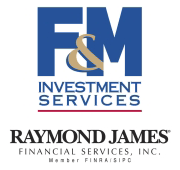 Clarksville, TN – August saw all three of the major U.S. stock market indexes fall into negative territory, as investors become more concerned about the possibility of rising rates and potential military action in Syria.
Emerging markets, particularly Brazil and India, also took a hit in August as their economies weakened and their currencies fell against the dollar.
Ajax Distributing Company has been appointed to Introduce Handcrafted Ultra-Premium Rum in NorthWest Tennessee

Richland, GA – The Richland Distilling Company is appointing AJAX Distributing as its second distributor in Tennessee.
Ajax Distributing, based in Clarksville, TN, will introduce and distribute Richland Rum in the North-West part of the State. Richland Rum will be available in select retail stores, bars and restaurants in the Ajax Distributing's service area in the course of August 2013.

Market Commentary by Scott J. Brown, Ph.D., Chief Economist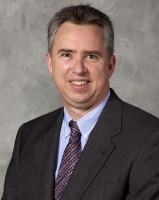 In his monetary policy testimony to Congress, Fed Chairman Bernanke said that "a highly accommodative monetary policy will remain appropriate for the foreseeable future." He indicated that the Fed is using asset purchases "primarily to increase the near-term momentum of the economy, with the specific goal of achieving a substantial improvement in the outlook for the labor market."
The Fed will rely on its forward guidance that short-term interest rates will continue to remain exceptionally low "to help maintain a high degree of monetary accommodation for an extended period after asset purchases end, even as the economic recovery strengthens and unemployment declines toward more normal levels." [Read more]

Market Commentary by Scott J. Brown, Ph.D., Chief Economist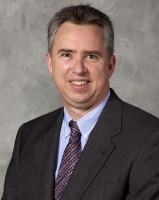 Fed Chairman Bernanke said nothing new, but the markets interpreted his comments as "dovish." In Q&A following a speech on the history of the Fed, Bernanke said that given the high level of joblessness and low inflation, "you can only conclude that a highly accommodative monetary policy is needed."
He also conceded that "there is some prospective gradual change in the mix of instruments, but that shouldn't be confused with the overall thrust of policy, which is highly accommodative." That's consistent with the Fed beginning to lower the rate of asset purchases later this year and maintaining low short-term interest rates for a long time (well into 2015).
The June 18th-19th FOMC minutes showed that "many members indicated that further improvement in the outlook for the labor market would be required before it would be appropriate to slow the pace of asset purchases." However, "several members judged that a reduction in asset purchases would likely soon be warranted." [Read more]

Market Commentary by Scott J. Brown, Ph.D., Chief Economist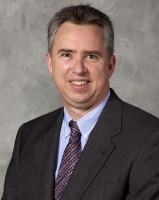 In his State of the Union Address, President Obama proposed various efforts to boost manufacturing jobs, universal pre-K education and an increase in the minimum wage. However, there's little chance that any of these proposals will make it to the floor of the House.
The economic data were mixed. Retail sales rose a modest 0.1% in January. Industrial production slipped 0.1%, but figures for November and December were revised higher. The New York Fed's Empire State Manufacturing Index and the mid-February reading on consumer sentiment surprised to the upside. [Read more]