Written by Brother Shepherd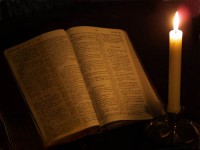 In the summer of 1986, I was invited to an Evangelistic Conference in Amsterdam, Holland sponsored by the Billy Graham Association. There was about 8,000 Evangelists from all over the world there. One of the things that stood out to me was the importance that was put on THE WORD OF GOD.
One of the affirmations we were asked to affirm was this, "We confess Jesus Christ as God, our Lord and Savior, who is revealed in the Bible, which is the infallible word of God." [Read more]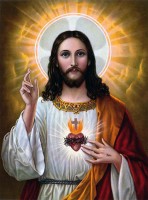 Because of some recent deaths of some friends, my thoughts have been about Heaven. In the book of John Chapter 14, verses 1-6, it reads John 14:1-6
NKJV
"Let not your heart be troubled; you believe in God, believe also in Me.
2 In My Father's house are many mansions; if it were not so, I would have told you. I go to prepare a place for you.
3 And if I go and prepare a place for you, I will come again and receive you to Myself; that where I am, there you may be also. [Read more]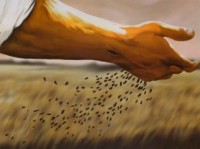 The other morning I was reading in the book of Lamentations 1:1-3. This brought to mind an old saying that I've heard all of my life, "What goes around comes around."
The Bible tells us that we reap what we sow. I was reading theses verses from the Living Bible this morning, "Jerusalem's streets, once thronged with people, are silent now. Like a widow broken with grief, she sits alone in her mourning. She, once queen of nations, is now a slave. [Read more]
A Devotional By Brother Shepherd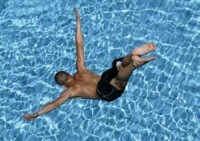 Today I'm thinking about swimming and how refreshing it is to jump in or dive into the deep water. You are submerged and you become lighter.
A great book in the Bible about diving into Jesus, is the book of Colossians. In the 2nd chapter of Philippians verse 5 it says, "Let this mind be in you which was also in Christ," that is kind of like jumping in the deep end of the water. Colossians tells us in the 2nd chapter verse 10, "And you are complete in Him, who is the head of all principality and power." We are submerged in Christ and we are complete in Christ. [Read more]
A Devotional By Brother Shepherd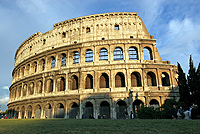 Well, here it is Sunday again. I was reading in the scriptures in Acts 28. The Apostle Paul was preaching at Rome in that 28th chapter, verse 24 and it reads, "And some believed the things that were spoken, and some not." This scripture says there were some there that became believers and some remained unbelievers: two different categories.
One group joined one category by what they believed and the other joined that category by what they didn't believe. The Bible says, "Believe in the Lord Jesus Christ and thou shall be saved." I hope you believe because where you spend eternity, (Heaven or Hell) depends on it.
This is Bro. Shep asking you to think about it.
A Devotional By Brother Shepherd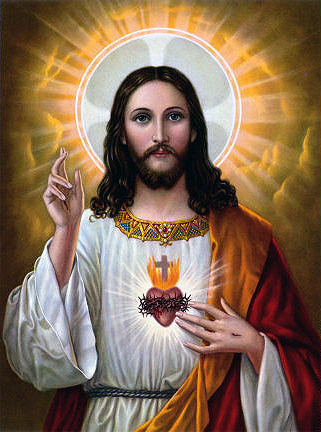 In the scriptures in John 5:16-23 Jesus claims to be the son of God. In verse 19 in the Living Bible Translation it reads, "Jesus replied, I assure you the son can do nothing by himself. He does only what he sees the Father doing. Whatever the Father does, the son also does." Sometimes I ask myself a question. How do I know that I know Jesus is the son of God? My mother told me so, my Sunday school teachers told me so, my Preacher told me so, and the Bible tells me so, but I know that Jesus Christ is the son of God because He changed my life where nothing else could.
To me that is a miracle that only God could do. I believe it was David or Zachariah that said Jesus didn't come to make bad people good, He came to make dead people live. I hope and pray that you have received the miracle of being born again. [Read more]
A Devotional By Brother Shepherd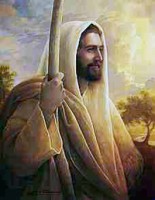 As the Interim Pastor of Pugh Flat Baptist Church of Cadiz, KY my daily travels take me in many directions and I talk to a lot of people and I hear a lot of different ideas about salvation and how to obtain it. With all of the different denominations and beliefs there is it can be quite confusing. I have found it best to go to the Bible and find out about salvation and how to obtain it.
This is what Jesus spoke in John 14:6 in regards to salvation and "Jesus said unto him, I am the way, the truth, and the life: no man comes to the Father, but by me." What does it mean to go to the Father through Jesus? Jesus also spoke that our faith in Him is the way to eternal life. [Read more]
A Devotional By Brother Shep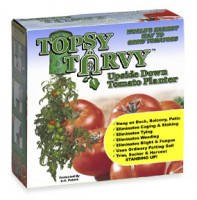 This spring Blanche and I brought a Topsy- Turvy tomato plant grower. It is working just find. The plants take a lot of water. This afternoon I noticed that the tomato plant was wilted real bad from lack of water.
The temperature is in the 90's here today. I watered the plant and in about a half hour the plant was starting to stand up and look healthy again.