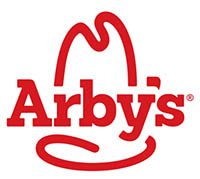 Atlanta, GA – Drive Thru Deals are Arby's way of keeping you fed, safe, and comfy in your car. No coupon needed, just mention the Drive Thru Deal at your local Arby's. Deals change often, so keep an eye out for a new deal or look here.
And don't forget to spread the word to all the sandwich-lovers in your life.Available for a limited time. Offer cannot be combined with any other coupon or offer.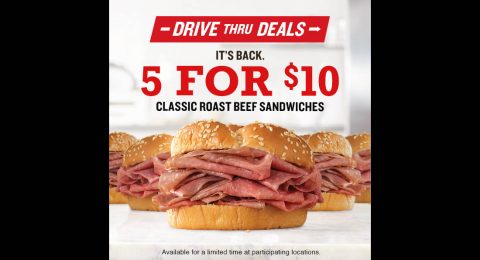 [Read more]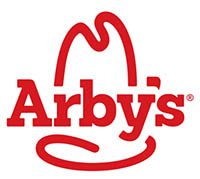 Atlanta, GA – To our Valued Arby's Customers,
The health and safety of our employees and guests is our top priority each and every day.
In response to the Coronavirus outbreak, we have taken a number of additional measures to further protect our employees and those we serve.
In-N-Out Burger, Chick Fil-A, and Papa Murphy's Take 'N' Bake Pizza top their categories

Yonkers, NY — McDonald's popular slogan may be "lovin it" but consumers beg to differ, the fast food icon was joined by Burger King, KFC and Taco Bell among the lower ranked chains in Consumer Reports first ever major fast food ratings.
The survey, based on responses from 36,733 subscribers who made more than 98,000 visits to 53 fast-food chains revealed that readers found them to offer uninspiring food, only so-so service. Other major chains with relatively low scores: sandwich shops Arby's and Quiznos and pizza joints Domino's and Pizza Hut. [Read more]