Nashville, TN – As COVID-19 Coronavirus cases continue to increase and strain emergency departments nationwide, a recent U.S. Centers for Disease Control and Prevention (CDC) Morbidity and Mortality Weekly Report (MMWR) suggests ER visits in April were down 42 percent compared to the same period last year.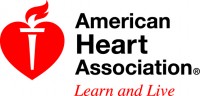 Dallas, TX – The American Heart Association says with so many people now exercising outdoors instead of indoor gyms and studios, it is important to be aware of the dangers of heat illnesses brought on by exertion and the steps you can take to safely exercise in the heat.
Nashville, TN – The American Heart Association, the world's leading nonprofit organization focused on heart and brain health for all, is working with over 100 schools across the country to give students the opportunity to demand accountability by e-cigarette companies for spending millions marketing products directly to youth.
Dallas, TX – One in 8 adults with common heart diseases and stroke skip taking medications, delay filling prescriptions or take lower doses than prescribed because of concerns about cost, according to new research published today in the American Heart Association's journal Circulation.
"The out-of-pocket cost of medications is a huge issue for millions of high-risk patients with cardiovascular diseases such as heart attacks, stroke, angina and other conditions," Khurram Nasir, M.D., M.P.H., M.Sc., senior author of the study, chief of the division of cardiovascular prevention and wellness and co-director of the Center for Outcomes Research at Houston Methodist DeBakey Heart & Vascular Center in Texas.
Washington, D.C. – The U.S. Food and Drug Administration (FDA) released a list of regulations it plans to work on in 2020,
Washington, D.C. – The American Heart Association released the following statement following the House Energy and Commerce mark-up and approval of H.R. 2339, the Reversing the Youth Tobacco Epidemic Act of 2019:
"We are pleased the Reversing the Youth Tobacco Epidemic Act passed through the Energy and Commerce Committee today"
Chicago, IL – With nearly half of U.S. adults living with high blood pressure, today, the American Medical Association (AMA) and American Heart Association (AHA) announced new survey results emphasizing the need for health care professionals to receive consistent and frequent re-training in measuring blood pressure (BP).
Philadelphia, PA – Millions of people are living with structural heart disease in the United States, and many may be unaware or lack effective diagnoses and treatments. It is with these patients in mind that today, the American Heart Association® is announcing a new quality improvement initiative.
With support from Edwards Lifesciences, the patient-centered initiative is dedicated to effective identification and appropriate treatment with an initial focus on a prevalent structural heart disease, aortic stenosis.
Philadelphia, PA – While clinical guidelines recommend mitral valve repair over replacement, too many patients who would benefit from repair receive replacement valves, with higher rates of death or complications within five years after surgery.
In an effort to combat this, the Mitral Foundation and the American Heart Association® today launched a joint recognition program to identify, recognize and promote the nation's recognized medical centers for mitral valve repair surgery.
Philadelphia, PA – The American Heart Association, the world's leading voluntary organization devoted to a world of longer, healthier lives, today announced an aggressive, three-pronged initiative involving research, policy advocacy and youth activation intended to urgently address the epidemic of youth e-cigarette use.
The initiative, launched as 1 in 4 high school students nationwide report using e-cigarettes, has three central components.