Thanksgiving is just a few days away and I thought it would be good if we could read some verses that talk about giving thanks. The 136th Psalms is a giving thanks Psalms. It reads in the KJV, "
16 To him which led his people through the wilderness: for his mercy endureth for ever.
17 To him which smote great kings: for his mercy endureth for ever:
18 And slew famous kings: for his mercy endureth for ever:
19 Sihon king of the Amorites: for his mercy endureth for ever: [Read more]
Good morning! Good morning! Good morning! "It is a day that the Lord has made. Let us rejoice and be glad in it." There is an old song that says, "Every Day with Jesus is Sweeter than the Day Before". I wonder sometimes why that is true and I've come to the conclusion that if I learn a little bit more about Jesus and His character and His love for me that each day does get a little more sweeter.
In a few days my wife will be celebrating her birthday and I might add she gets sweeter each day, (now that ought to get me in good with her). [Read more]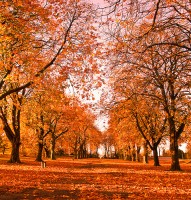 The other morning I'm driving on 41A South through the Sango area. Many of the leaves have fallen from the trees already. This reminds me that summer has passed and winter is coming upon us. A lot of times it can depress us when we think about a cold, dreary winter, but as I look at the barren trees my mind races forward to the spring and I look through winter knowing that spring will be coming.
Winter in itself can be beautiful especially when we realize that it will only last for a season. Let us look through the storms of life and see the spring that lies ahead of us when we're trusting in God. There is scripture found in Proverbs 3:5&6 which reads, "Trust in the LORD with all thine heart; and lean not unto thine own understanding. 6. In all thy ways acknowledge him, and he shall direct thy paths." KJV
This is Brother Shep asking you to think about this.
Matthew 28:18-20
"If you are growing, you are going"
A Devotional By Brother Shepherd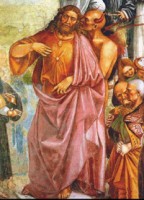 A few years back, 1987, I was on a crusade trip to the Philippines. I was preaching on an island off of the coast of the South Philippines, the island is called the island of Samali. It was a very remote setting. There was no electricity, except for a generator that they ran every night until our crusade was over.
I was there for about a week and I experienced a cultural attack. I was about to have a fit for a cheese burger because I had been eating fish, rice, and other stuff I didn't even know what it was and I had a panic attack as if I must have a cheeseburger. The next morning I hired a boat and went across the bay to Davao Bay. After searching, I found a café that had cheeseburger on its menu. [Read more]
A Devotional By Brother Shepherd
This morning I was thinking about a statement that I heard that Corrie Ten Boone had made. Corrie Ten Boone was a Christian lady who went through Nazi concentration camps and being a Christian had gotten her and her sister thru it.
She was also the writer of several books and some Christian hymns. They were making a movie about her life and one day the movie producer called her and said they were going to have to stop the production because they had run out of money. She told him that's no problem because my father owns the cattle on a thousand hills and he'll just sell some cattle. Psalms 50:10 reads, "For every beast of the forest is mine, and the cattle upon a thousand hills." [Read more]
A Devotional By Brother Shepherd
In the scriptures in Luke 9:48, Jesus speaks about children. That verse reads this way in the KJV, "And said unto them, Whosoever shall receive this child in my name receiveth me: and whosoever shall receive me receiveth him that sent me: for he that is least among you all, the same shall be great." Jesus speaks about children in a lot of different places and how we are supposed to be like children.
It can be a little confusing a lot of the time, but when he speaks, he's talking about faith. If you ever observe a child and their parents, a child usually believes everything their parents tell them because they love and trust their parents. Christ wants us to love God the same way! Each day we should trust God and live the way he wants us to and that pleases the Father.
I have found in my own life that I am happier, more content, and satisfied when I trust my Heavenly Father. As this verse tells us that, we should receive a child in his name. He is telling us that we have a duty to less mature Christians than we are and that duty is to show them our child like faith as we trust God. An old song that some of the lyrics say, Trust and obey for there's no other way to be happy in Jesus. Let's all live to please our Heavenly Father.
This is Bro. Shep asking you to think about it.
Matthew 28:18-20
A Devotional By Brother Shepherd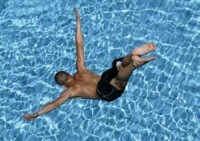 Today I'm thinking about swimming and how refreshing it is to jump in or dive into the deep water. You are submerged and you become lighter.
A great book in the Bible about diving into Jesus, is the book of Colossians. In the 2nd chapter of Philippians verse 5 it says, "Let this mind be in you which was also in Christ," that is kind of like jumping in the deep end of the water. Colossians tells us in the 2nd chapter verse 10, "And you are complete in Him, who is the head of all principality and power." We are submerged in Christ and we are complete in Christ. [Read more]
A Devotional By Brother Shepherd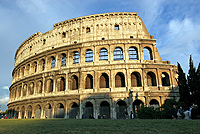 Well, here it is Sunday again. I was reading in the scriptures in Acts 28. The Apostle Paul was preaching at Rome in that 28th chapter, verse 24 and it reads, "And some believed the things that were spoken, and some not." This scripture says there were some there that became believers and some remained unbelievers: two different categories.
One group joined one category by what they believed and the other joined that category by what they didn't believe. The Bible says, "Believe in the Lord Jesus Christ and thou shall be saved." I hope you believe because where you spend eternity, (Heaven or Hell) depends on it.
This is Bro. Shep asking you to think about it.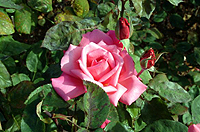 A Devotional By Brother Shepherd
I guess as I grow older in life, life becomes more precious to us. We think about how we have less days than before and it helps us want to live every day to the fullest in serving Him.
I was thinking about Ecclesiastes the 3rd chapter 1st verse-verse 8. It talks about the necessity of change in all things except, the love of God never changes. If you would permit me, let me read it to you.
A Devotional By Brother Shepherd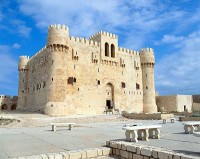 Psalms 18:1, 2, and 3 read in the KJV, "1 To the chief Musician, A Psalm of David, the servant of the Lord, who spake unto the Lord the words of this song in the day that the Lord delivered him from the hand of all his enemies, and from the hand of Saul: And he said, I will love thee, O LORD, my strength.
2 The LORD is my rock, and my fortress, and my deliverer; my God, my strength, in whom I will trust; my buckler, and the horn of my salvation, and my high tower.
3 I will call upon the LORD, who is worthy to be praised: so shall I be saved from mine enemies." Verse 2 tells me of the security that we have in God through Jesus Christ. [Read more]