Written by Dr. Jean Buzby
USDA Food Loss and Waste Liaison in the Office of the Chief Economist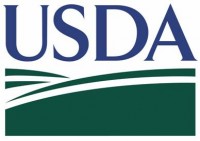 Washington, D.C. – Here's a cool idea: A clean, well-organized refrigerator can help your family prevent food waste.
Three Ways To Fight Food Waste
1. Know and, if necessary, reorganize your fridge and pantry.
Keep your refrigerator and pantry clean and organized so you can see what needs to be eaten first. If fresh food is "out of sight, out of mind," it may be forgotten until it's no longer fresh and so ultimately wasted. Food is less likely to go bad when you use the more perishable and older items first.

Nashville, TN – The Tennessee Wildlife Resources Agency (TWRA) says the December 14th application period for the late segment waterfowl hunting period and the youth/military hunt on wildlife management areas is nearing.
Applications can be made until 11:59pm CT and there is no fee for applying this season. This is a new process for the youth and veterans draw.
[Read more]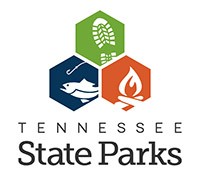 Nashville, TN – Tennessee State Parks will seek input from visitors of Paris Landing State Park in a meeting on December 14th, 2021to discuss replacement options for the swimming pool currently at the park.
Parks officials announced that the swimming pool will not reopen. The swimming pool was closed in 2020 and 2021 due to complications related to COVID-19 Coronavirus.
Reopening the pool is unfeasible due to aging facilities, declining visitation pre-COVID 19 Coronavirus, and high expenses.

Nashville, TN – The Tennessee Wildlife Resources Agency (TWRA) has begun its 2021-22 winter trout stocking schedule. TWRA plans to release approximately 75,000 rainbow trout into Tennessee waters through March.
The program provides numerous close to home trout fishing opportunities for anglers during the winter months. These fisheries also provide a great opportunity to introduce children or first-time anglers to fishing.

As greater importance is placed on building strong immune systems these days, nutrients such as vitamin C are gaining in popularity.
According to the Office of Dietary Supplements, fruits and vegetables are the best sources of vitamin C. Getting your vitamin C from food helps the body absorb the vitamin better and minimizes any risk of toxicity.

Nashville, TN – the Tennessee Wildlife Resources Agency (TWRA) reports a deer harvested in Weakley County has tested positive for chronic wasting disease (CWD). The CWD-positive deer changes Weakley County from being a high-risk CWD county to a CWD-positive county.
Deer carcass exportation and wildlife feeding restrictions have been in effect since the county became high-risk due to the proximity of a positive deer in Henry County and remain in effect.
[Read more]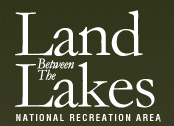 Land Between the Lakes, KY/TN – Three campgrounds typically marked as "No Hunting" will open to archery deer hunting in Land Between the Lakes National Recreation Area (LBL). Hillman Ferry and Energy Lake campgrounds will be open to archery hunting from December 1st through January 17th, 2022.
Piney Campground will be open to archery hunting from December 6th through January 2nd. This will open up more acreage providing hunters additional opportunities to hunt deer while helping to reduce extra deer numbers around public use areas. Archery hunters are encouraged to take antlerless deer in these areas.

Nashville, TN – The Tennessee Wildlife Resources Agency (TWRA) will hold a Young Sportsman Squirrel Hunt at Buffalo Ridge Refuge in Humphreys County on Saturday, December 18th, 2021.
There is no cost to participate in the hunt for youth ages 6-16. This hunt will replace the hunt that was held in February at the refuge.
The hunt will be limited to 30 participants. Breakfast and lunch will also be furnished. The day will begin with breakfast and a mandatory safety talk at 6:00am. The hunt starts at 7:00am and lunch will be available at noon.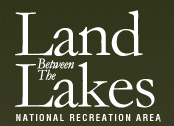 Land Between the Lakes, KY/TN – Free cedar Christmas tree permits and information including maps and cutting guidelines will be available now through December 24th, 2021 on the Land Between the Lakes National Recreation Area (LBL) website: www.landbetweenthelakes.us/reservations.
Permits can only be obtained online.
If you want a traditional, perfectly carved, Thanksgiving turkey but would like to bring a delicious twist to the meal, then look to chef, cookbook author, and James Beard–award nominee Kathy Gunst. She has discovered a way to bring the tradition of the Thanksgiving turkey to the holiday table in an unconventional way.