Daily Devotional from Brother Shepherd
Were you ever afraid of the darkness when you were a child?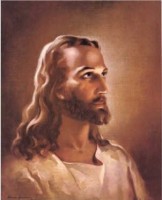 In 1939 my Dad built a house in the Woodlawn Community. I was 4 years old at that time and my room was upstairs. I can remember lying in bed at night and because we had no air conditioning the windows were open and I could hear the sounds of the night.
There wasn't much traffic on the road and the night owls and bobcats would scare me and I thought something bad was going to get me, but when Mama would come and turn on my light the darkness would flee and I could see that I was safe.
Jesus says in John 3:19-21, "And this is the condemnation, that light is come into the world, and men loved darkness rather than light, because their deeds were evil.20 For every one that doeth evil hateth the light, neither cometh to the light, lest his deeds should be reproved.21 But he that doeth truth cometh to the light, that his deeds may be made manifest, that they are wrought in God." (KJV) We lived in a dark, sinful world until Jesus came to be the light in the world, so you and I would not have to be afraid of sin, death, and darkness when we believe in Him.
I want to take this opportunity to thank you for reading these devotionals and it is my prayer that it helps each one of you to have a closer relationship with the Lord Jesus Christ. I pray for each reader that they might be blessed and con know the love of God as I know it.
This is Brother Shepherd asking you to think about this.
Matthew 28:18-20
"If you are growing, your going"