Believers and Unbelievers
A Devotional By Brother Shepherd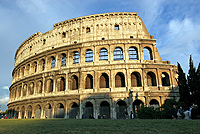 Well, here it is Sunday again. I was reading in the scriptures in Acts 28. The Apostle Paul was preaching at Rome in that 28th chapter, verse 24 and it reads, "And some believed the things that were spoken, and some not." This scripture says there were some there that became believers and some remained unbelievers: two different categories.
One group joined one category by what they believed and the other joined that category by what they didn't believe. The Bible says, "Believe in the Lord Jesus Christ and thou shall be saved." I hope you believe because where you spend eternity, (Heaven or Hell) depends on it.
This is Bro. Shep asking you to think about it.