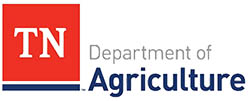 Nashville, TN – The Tennessee Department of Agriculture is advising horse owners of a case of equine infectious anemia (EIA) in West Tennessee.
A horse stabled at a farm in Shelby County recently tested positive for EIA.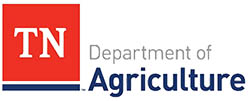 Nashville, TN – Tennessee Department of Agriculture reports that despite the wet start to spring, sweet and juicy strawberries are prime for picking in most areas of Tennessee. If you are looking for the freshest berries, you need to go straight to the farm.
"We are seeing more ripe strawberries by the day." Mitchell Hyde of Hyde Farms in Loudon County said. "The more sunshine, the more berries we will have ready to pick!"
Tennessee Wildlife Resources Agency (TWRA)

Nashville, TN – The Tennessee Wildlife Resources Agency (TWRA) has received results that 11 additional deer have tested positive with chronic wasting disease (CWD). The TWRA received the results from 140 deer that were harvested December 5th-16th in West Tennessee.
The 11 deer testing preliminarily positive were from Fayette and Hardeman counties. There were six males and five females, ranging in age from 1 ½ to 3 ½-years-old. All were from within a few miles of the original 13 positive deer. If confirmed, the total would be 24 CWD positive deer from Fayette County and Hardeman County.
Tennessee State Parks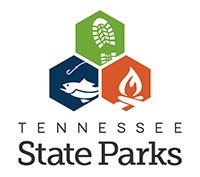 Nashville, TN – Tennessee State Parks is encouraging shoppers this holiday to support conservation efforts through making a seasonal toast with their coffee roast or by spreading some cheer with their beer. A portion of the sales of the "State Parks Coffee" and the "State Park Blonde Ale" support the Tennessee State Parks Conservancy, a nonprofit partner of the state parks system.
The state parks have joined Just Love Coffee on three flavors branded as Tennessee State Parks varieties – Earthy Blueberry for West Tennessee, Chocolate Raisin for Middle Tennessee, and Smoky Blueberry for East Tennessee.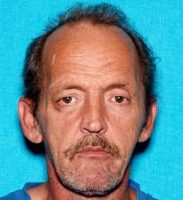 Woodlawn, TN – Just before 10:30am Friday morning, September 5th, 2018, Kirby Gene Wallace was taken into custody by Henry County Sheriff Monte Belew and Corporal Stacey Bostwick. This ended a week long manhunt for the 53 year old Wallace who was wanted for killing two people and injuring another.
Belew and Bostwick had left the search Thursday afternoon but were called back around 12:30am Friday morning because there was need of another track dog. Stacey Bostwick handles Rowdy one of Henry County's blood hounds.
Tennessee Wildlife Resources Agency (TWRA)

Nashville, TN – The Tennessee Wildlife Resources Agency (TWRA) is seeking public input regarding deer management in Tennessee at three public meetings early next month. Meetings will be held in West, Middle, and East Tennessee on the evenings of September 4th, 5th, and 6th, respectively.
All members of the public are welcome and encouraged to attend. The agency is particularly interested in getting feedback from those who experience impacts (positive or negative) from deer or the management of deer.
Manufacturer to invest $10 million to expand production capabilities in Weakley County

Nashville, TN -Tennessee Governor Bill Haslam, Department of Economic and Community Development Commissioner Bob Rolfe and MTD Consumer Group Inc officials announced today that the manufacturer will invest $10 million in its Martin operations over the next five years.
MTD is Weakley County's largest private employer and a leading global manufacturer and distributor of residential and commercial outdoor power equipment under brands such as Cub Cadet and Troy-Bilt. The company plans to create 200 jobs in Weakley County as it adds production at the Martin facility.

Nashville, TN – The numbers of permits to be allowed for the taking of peregrine falcons to be used in falconry has increased from one to five in 2018 as announced by the U.S. Fish and Wildlife Service.
The 2018 application period for the trapping of Peregrine falcons to be used in falconry begins in July and will end on August 15th. The Tennessee Wildlife Resources Agency will conduct a draw to be held on August 29th with five permits to be awarded.

Clarksville, TN – In his retirement, Dr. Philander Claxton, the former U.S. Commissioner of Education under Presidents Taft, Wilson and Harding, felt a lingering nostalgia for his time in Clarksville, where he served as the second president of Austin Peay Normal School. He retired from the school in 1946.
"I accepted the presidency of Austin Peay Normal School because it had been founded for the purpose of preparing teachers for the rural schools," the 90-year-old Claxton wrote in 1953. "As long as I was president, I did all I could to hold it to that purpose, which was and still is the most difficult and important part of an educational system."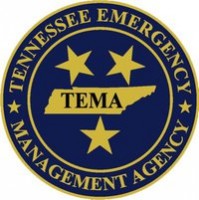 Nashville, TN – A powerful storm front moved across Tennessee on Saturday, February 24th, 2018, and produced localized flooding, lightning impacts, and unconfirmed reports of tornado touchdowns. Several Tennessee counties have rescued individuals from damaged structures and transported those with injuries.
The State Emergency Operations Center in Nashville is activated at a Level 4 – Elevated status and staffed with Emergency Service Coordinators from many State of Tennessee departments with personnel providing direct assistance to the impacted counties.