AAA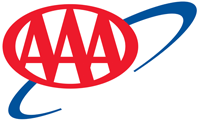 Tampa, FL – The latest Energy Information Administration (EIA) data registers gasoline demand at 8.6 million b/d for the week ending December 28th – the lowest level on record since February 2017.
Despite record motor vehicle travel for the holiday, demand was down nearly 900,000 bbl, suggesting that demand this winter could be lower than expected.
American Heart Association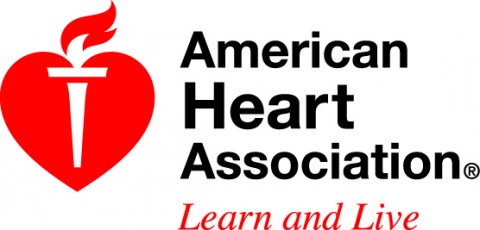 Washington, D.C. – American Heart Association CEO Nancy Brown issued the following statement on the final farm bill language released by House and Senate negotiators:
"We commend congressional leaders for negotiating a bipartisan farm bill that prioritizes the needs of low-income people to provide a reliable source of food for their families.
AAA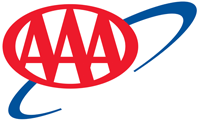 Tampa, FL – Nearly 20 percent of states are currently enjoying prices below $2.00 per gallon. Nationally, retail averages have dropped ­­­83 of the past 90 days. The national average for regular unleaded gasoline currently sits at $2.30 per gallon, which is six cents less than one week ago, 24 cents less than one month ago and 16 cents less than at the same time last year.
Heading into 2019, gasoline demand is expected to dwindle during the month of January, an expected change following the busy holiday travel season.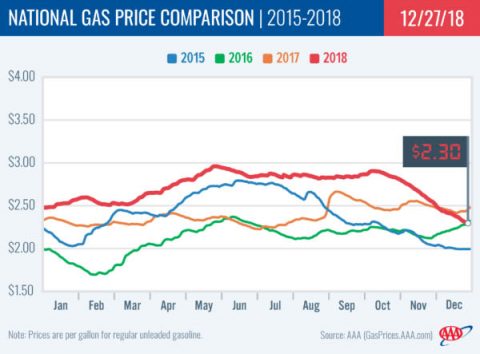 [Read more]
American Heart Association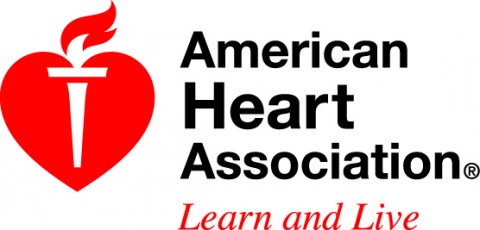 Washington, D.C. – The American Heart Association issued the following statement in response to the final rule on school nutrition standards issued this month by the U.S. Department of Agriculture (USDA).
The rule eliminates the final sodium target, decreases the amount of whole grains, and allows 1 percent flavored milk in school meals.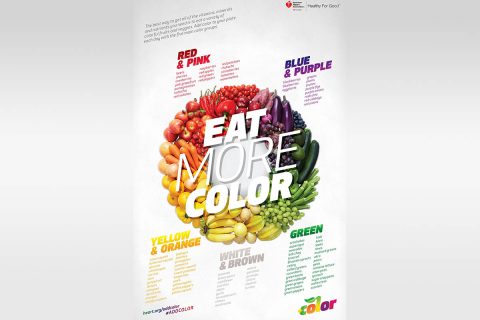 [Read more]
AAA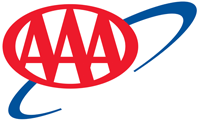 Washington, D.C. – At $2.44 the national gas price average has set a new record low for 2018. This is nearly a nickel less than this time last December. AAA expects the national gas price average to fluctuate through the end of the month and possibly end the year as cheap as $2.40.
Globally, crude supply is growing faster than anticipated. Contributing to the surplus is the United States' record-breaking production levels – which hit the highest level ever recorded by the Energy Information Administration at 11.7 million b/d last month.
AAA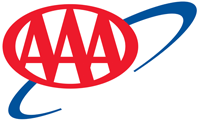 Washington, D.C. – Nearly 50 percent of older adults report using seven or more medications while remaining active drivers, according to new research from the AAA Foundation for Traffic Safety.
An evaluation of the medications people are taking found that nearly 20 percent of older drivers are using medications that generally should be avoided because they have very limited therapeutic benefit, pose excess harm, or both. Drugs like these are called potentially inappropriate medications, or PIMs1.
American Heart Association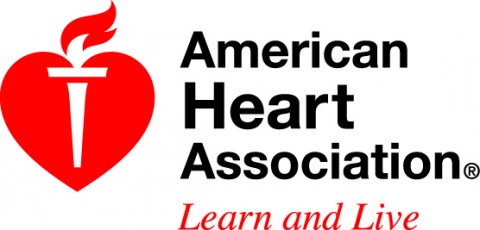 Washington, D.C. – The American Heart Association, the leading voluntary health organization devoted to a world of longer, healthier lives, issued the following statement from CEO Nancy Brown in response to today's Food and Drug Administration (FDA) announcement to limit access to flavored tobacco products:
AAA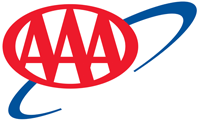 Tampa, FL – On the week, the national gas price average has dropped seven cents to land at $2.56. As pump prices steadily decline, they are headed toward some of the cheapest gas prices in 2018. The national average was lowest in January at $2.49 while May brought the most expensive price of $2.97.
"Trends are indicating that the month of December may bring some of the cheapest gas prices of the year," said Jeanette Casselano, AAA spokesperson.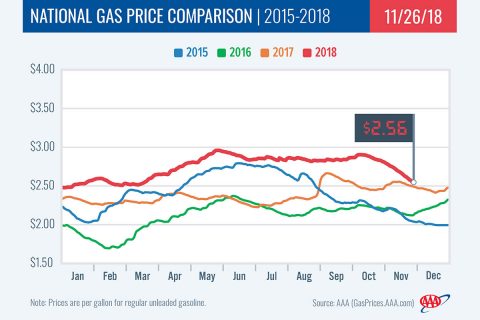 [Read more]
AAA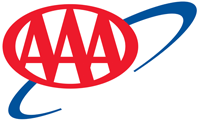 Tampa, FL – At $2.89, the national gas price average is two-cents cheaper than it was a week ago amid consumer gasoline demand declining for a third week. Today's gas price average is four-cents more than a month ago and 42-cents more expensive than a year ago.
The majority of states have seen gas prices decrease on the week with the exception of a handful of states, some of which were impacted by fuel disruptions on the west coast and in the southeast.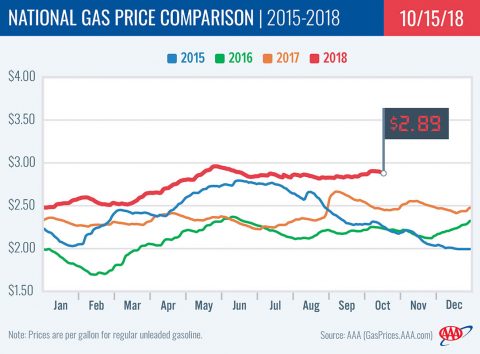 [Read more]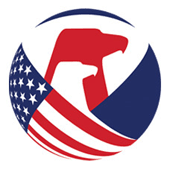 Washington, D.C. – U.S. Consumer Product Safety Commission (CPSC) reports that Walmart is recalling Ozard Trail Camp Axes because the axe head can detach from the handle, posing an injury hazard.
This recall involves Ozark Trail camp axes. The steel shaft tubular axes measure about 14 inches long from handle to axe head, and weigh about 1.25 lbs. The axes have a black, non-slip rubber grip and claw feature. "Ozark Trail" and model number 60111140 are printed on the product packaging.