Over Three-quarters of customers that haggled were successful in negotiating a discount.

Yonkers, NY – Consumer Reports latest survey of repair service satisfaction found the odds are consumers will be more satisfied with an independent repair shop than with a franchised new-car dealership.
The one automaker that outscored the independent shops was the electric carmaker Tesla, which earned high praise for its on-time repairs, courtesy, price, quality, and overall satisfaction. But part of Tesla's current success might be because it's new to the market, and it has a relatively small number of customers to satisfy compared with the established luxury brands. [Read more]

Nashville, TN – The Tennessee Department of Education announces the state's involvement in a pioneering new network focused on career preparation for high school students, created in collaboration with national education nonprofit Jobs for the Future and Harvard University's Graduate School of Education.
The Pathways to Prosperity Network is a multi-state, multi-year initiative promoting school partnerships with public and private sector leaders in six states: Tennessee, Illinois, Maine, Massachusetts, Missouri and North Carolina. [Read more]
Mazda's score improves most while Ford's falls the farthest

Yonkers, NY – Riding a wave of impressive redesigned models in the last few years, Subaru for the first time has earned the top score in Consumer Reports automaker report cards for 2012.
Subaru's score of 75, two points higher than last year, reflects better test scores for such redesigned models as the Impreza, Legacy, and Outback over the last few years. The 2012 Impreza, which Consumer Reports just tested, now tops the small-sedan class and is the Consumer Reports Top Pick in that category. Subaru's average road-test score of 82 is the highest in Consumer Reports analysis. [Read more]
Improving reliability among manufacturers make the gamble of buying used less risky; Many automakers are closing in on Honda & Toyota's lead

Yonkers, NY – With every passing year, buying a used car becomes less of a gamble according to a new analysis by Consumer Reports. Even the least reliable car-makers are gaining ground on the perennial reliability leaders, Toyota and Honda; Volvo has made the most dramatic improvement over the last decade, but almost all automakers have improved their products in recent years.
Consumer Reports compared the percentage of problem-free, three-year-old models from its 2002 and 2011 Annual Auto surveys for 13 automakers based on their product output for which owners did not report any serious problems with their cars during the 12 months covered by each survey. [Read more]
Volkswagen Jetta GLI outscores Civic Si in head-to-head comparison

Yonkers, NY – While earlier tests of the more-popular basic versions of the Honda Civic scored too low to be Recommended, the sportier Si version has earned a notably higher rating from Consumer Reports.
As a result of these latest tests, Consumer Reports now Recommends the Si version of the Civic because it scores high enough and its reliability rating is likely to be above average.
While the Si performed better than more basic versions of the Civic, the car still suffers from many of the same drawbacks as other Civics: vague steering, cheap plastics, a jittery ride, and lots of noise. The Civic currently ranks 9 out of 11 of tested cars in Consumer Reports' sporty car category.

Yonkers, NY – In recent years Ford has been a model of American reliability, competing well against Japanese makes that have dominated for decades. But three of its new models are blemishing that record, according to Consumer Reports.
The new Explorer, Fiesta, and Focus all had below-average reliability in their first year. As a result, Ford's overall reliability rank among 28 major car makes slipped from the 10th to the 20th spot this year—the biggest drop for any major nameplate in Consumer Reports 2011 Annual Auto Survey.
Survey results were scheduled to be announced today before the Automotive Press Association in downtown Detroit. [Read more]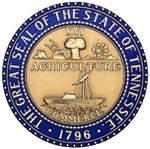 Nashville, TN – The State of Tennessee entered the capital markets and sold $546,655,000 worth of bonds this week – the largest sale in the state's history. Demand for the state's bonds was high among investors, a reflection of the state's strong credit ratings.
Earlier this month, Fitch and Moody's Investor Services, two of the country's major bond rating agencies, reaffirmed the state's AAA credit rating, which is the highest available. Standard and Poor's, the third major rating agency, reaffirmed the state's AA+ rating, which is the second highest rating available. The state's high ratings reflect its debt level, which is one of the lowest in the country. [Read more]
Ford Focus and Kia Forte score Very Good in tests of small sedans and hatchbacks

Yonkers, NY – The highly anticipated redesigned Honda Civic LX, whose predecessors have often been Consumer Reports' highest rated small sedans as well as Top Picks in five of the last 10 years, now scores too low to be Recommended by the leading automotive testing organization.
The redesigned Civic LX's score dropped a whopping 17 points to a mediocre 61 from the previous generation's very good 78. It scored second-to-last in CR's ratings of 12 small sedans, followed only by the recently redesigned Volkwagen Jetta. Consumer Reports' testers found the 2012 Civic to be less agile and with lower interior quality than its predecessor. It also suffers from a choppy ride, long stopping distances, and pronounced road noise. On the positive side, the Civic provides decent rear-seat room, and it achieved 30 mpg overall, which gives it the second-best fuel economy in its class—behind only the Toyota Corolla's 32 mpg.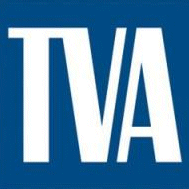 Knoxville, TN – For the fifth year in a row, the Tennessee Valley Authority has been named by Site Selection magazine as one of the top 10 North American utilities for economic development achievement.
In 2009, TVA and its distributor customers, working with state and local partners, helped attract or retain more than 26,000 jobs and leverage more than $4 billion in capital investment for the seven-state TVA territory.
"Being recognized by Site Selection magazine for the fifth consecutive year is definitely a win for all of our economic development partners," said John Bradley, TVA senior vice president of Economic Development. "This economic development success is the result of teamwork between distributors of TVA power, state agencies and economic, industrial and community leaders across the TVA service region."