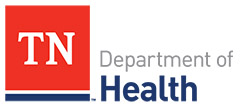 Nashville, TN – To prevent the spread of diseases and to keep our kids of all ages and their classmates safe, healthy and in school learning, all students in Tennessee, from kindergarten to college, must have proof of immunizations before they can start school.
State leaders of health and education say it's best to get those important vaccines now to avoid longer wait times later and to ensure a smooth beginning to the 2017 school year.
Funding made possible through "Animal Friendly" license plate sales

Nashville, TN – The Tennessee Department of Health is now accepting applications for the 2015 Animal Friendly Spay/Neuter Grant program. Grants provided through this initiative support low-cost spay and neuter programs for dogs and cats in Tennessee and are funded through sales of Animal Friendly license plates.
"This program benefits human health as well as animal health by helping control the number of unwanted dogs and cats," said TDH Environmental Health Director Hugh Atkins. "We encourage both nonprofit organizations and government agencies to consider participating in the program."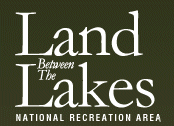 Golden Pond, KY – A public auction to reduce the size of Land Between The Lakes' bison herds will be held on Saturday, January 31st, 2015.
The sale begins at 9:00am Central Standard Time at the Elk & Bison Prairie corral. Bidder registration, final sale list, and viewing begin at 8:00am. Bison purchases may be made with cash, credit card, or personal check at time of bid acceptance.

Nashville, TN – Many students across Tennessee are enjoying their summer break. But it won't be long before the bell rings for the new school year, and it's never too early to think about school immunizations. Tennessee students are required to have a number of immunizations for school attendance.
"Getting vaccinated is so important to help protect all of us from infectious diseases," said Kelly Moore, MD, MPH, director of the Tennessee Immunization Program. "Making sure your children have their required vaccinations is a good way to help ensure students won't be out of the classroom due to a preventable illness."
[Read more]
Vaccinations Urged to Prevent Future Cases

Nashville, TN – The Tennessee Department of Health is now investigating five cases of measles in Madison, Shelby, Gibson, Hamilton and Hardeman counties.
People in additional counties may have been exposed to measles due to some patients traveling while unknowingly being contagious.
The measles cases in Tennessee appear to have started with one traveler who was exposed to the illness in another country. [Read more]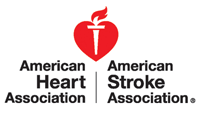 San Diego, CA – Routine vaccinations may reduce the higher risk of stroke in children that is associated with common infections, according to research presented at the American Stroke Association's International Stroke Conference 2014 in San Diego.
In a large, international study, researchers are examining the link between infections and ischemic stroke – those caused by a clot blocking blood flow in or near the brain. [Read more]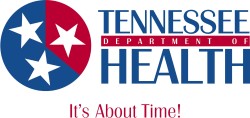 Nashville, TN – Recent outbreaks of measles and mumps in several states are prompting health officials to issue reminders about the importance of Measles-Mumps-Rubella, or MMR, vaccinations.
While some may think of measles and mumps as diseases of the past, the viruses are still common in much of the world, including Western Europe. Both are very contagious and can infect anyone who has not had measles or mumps and has not been properly vaccinated. [Read more]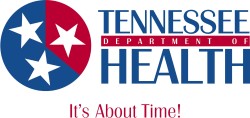 Nashville, TN – Many families and individuals spend the year planning for and dreaming of their spring or summer vacations. Trips to the beach, visits to faraway relatives and sessions at camp can be fun and exciting and the source of happy memories for years to come.
The Tennessee Department of Health offers tips to help ensure all Tennessee travelers have safe and healthy trips this and every year. [Read more]

Washington, D.C. – National Immunization Awareness Month is the perfect time to promote immunizations and remind family, friends, and coworkers to get caught up on their shots.
Immunizations (or vaccinations) aren't just for babies and young kids. We all need shots to help protect us from serious diseases and illness. Everyone age 6 months and older needs a seasonal flu shot every year. Here are some other shots people need at different ages: [Read more]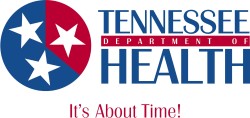 Nashville, TN – Parents working on checklists to get their children ready for the start of school have an important health item to include: required immunizations.
In Tennessee, children enrolling in school for the first time and all children going into 7th grade must provide schools with a state immunization certificate before classes start as proof they have had immunizations necessary to protect them and their classmates from serious vaccine-preventable diseases. [Read more]