New role will include employee compensation review and performance evaluation update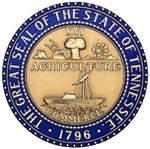 Nashville, TN – Tennessee Governor Bill Haslam today announced that Larry Martin will join his staff to oversee implementation of the Tennessee Excellence and Accountability Management (TEAM) Act.
His responsibilities will include coordinating and collaborating throughout state government agencies to effectively begin recruiting new employees on all levels, updating performance evaluations in all departments, and a review of employee compensation that includes the salary study funded in the governor's FY 2013-2014 budget. [Read more]

Nashville, TN – The Tennessee Department of Education announced today the launch of ReadTennessee.org, a website that will help teachers, parents, and community members understand new curriculum standards and increased expectations for learning. The online toolkits provide information on promoting early grades reading and accelerating student achievement for young students across the state. [Read more]
AARP hosts meeting with flood responders to gauge impact on 50+ Tennesseans

Nashville, TN – Devastating storms that swept through Tennessee, killing two dozen people and flooding thousands out of their homes and businesses, hit seniors especially hard. On Wednesday, one month after the rains subsided, AARP convened a meeting with emergency responders and representatives of the aging community to find out whether the needs of 50+ Tennesseans are being met.
"We want to make sure that no one falls through the cracks," AARP Tennessee State Director Rebecca Kelly said after Wednesday's meeting. "If there are people who need help, we want to make sure that they are connected with people who can help." [Read more]