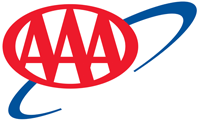 Tampa, FL – The national average price for a gallon of gasoline dropped two cents on the week to $2.46. East Coast and Midwest states are seeing the largest drops in gas prices – as much as six cents – in the last week.
While a small number of states, who historically experience ongoing volatility, are seeing increases: Indiana (+11 cents), Michigan (+8 cents), Ohio (+4 cents), Hawaii (+1 cent) and Illinois (+1 cent).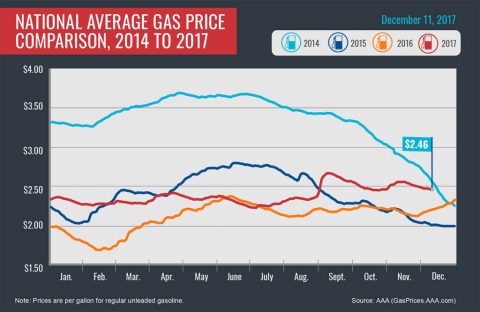 [Read more]
Clarksville-Montgomery County has the Least Expensive Gas Prices in Tennessee
Nashville, TN – Gas prices saw another round of increases last week. Tennessee gas prices averaged $2.08 on Sunday. The state average is 3 cents more than last week, and 18 cents more than this time last year.
People using the free AAA mobile app are finding gas prices between $1.90 and $2.35. The price for regular unleaded is below $2.00 per gallon at fewer than 25 percent of gas stations in Tennessee; the price is less than $2.25 at 93 percent of gas stations in the state.
Tampa, FL – The holiday season is in full swing, attracting an estimated 103.1 million American travelers. An estimated 93.6 million Americans are expected to take a road trip during the 11-day period (December 23rd – January 2nd).
Yet, despite the elevated demand for gasoline, prices at the pump remained unchanged throughout the Christmas weekend.