Ashley Has Helped Steer Haslam's Education Agenda through General Assembly

Nashville, TN – Tennessee Governor Bill Haslam has announced Katie Ashley will serve as director of legislation, the governor's chief advisor and strategist for legislative matters.
The Crockett County native is one of the longest serving Haslam staffers, starting out on his campaign in 2009 before becoming a legislative liaison in 2011 and handling one of the governor's top priorities: education in Tennessee.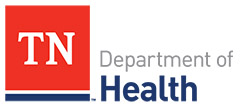 Nashville, TN – The Tennessee Department of Health joins partners in the Statewide Tobacco-Free Coalition in celebrating Tennessee Quit Week February 13th-17th, 2017.
The theme for the week-long campaign is "It's Quittin' Time in Tennessee" to celebrate Tennesseans who have quit using tobacco products and inspire more people to join them.

Erwin, TN – The Tennessee Wildlife Resources Agency, the Fish and Wildlife Service (USFWS) and Georgia Department of Natural Resources (GADNR) joined U.S. Senator Lamar Alexander and leaders from the Tennessee Valley Authority in an announcement to provide long-term funding for trout production and stocking in 13 TVA dam tailwaters and reservoirs in Tennessee and Georgia.
The announcement for the multi-agency agreement to the USFWS came in a press conference at the Erwin National Fish Hatchery on Monday (May 11th). The agreement ensures popular trout stocking programs in the region will continue beyond 2016, when a temporary TVA funding agreement reached in 2013 is set to expire. [Read more]
Bill would deliver better labels, stronger requirements for manufacturers, more information for consumers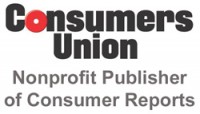 Washington, D.C. – Consumers Union, the policy and advocacy arm of Consumer Reports, today endorsed the Dietary Supplement Labeling Act of 2013 introduced by U.S. Senators Richard Durbin (D-Ill.) and Richard Blumenthal (D-Conn.).
Ami Gadhia, senior policy counsel for Consumers Union, said, "Millions of Americans take dietary supplements regularly. Many supplements may be safe and healthful, but there are numerous ingredients found in a variety of supplements that pose significant dangers to consumers. This bill would mean stronger requirements for manufacturers to deliver safe products and better labels with more information for consumers." [Read more]