Tennessee Department of Health (TDH)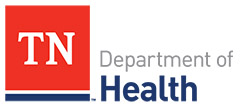 Nashville, TN – The Tennessee Department of Health has updated its January 2017 public health advisory to reflect recently published research of importance to the health of Tennesseans.
Since the first TDH advisory on ENDS was issued in February, 2013 accumulating evidence has increased the level of concern regarding the risks posed by these products to the health of all persons involved, especially children.
AAA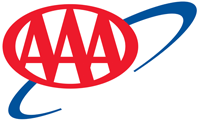 Tampa, FL – The New Year has ushered in the cheapest national gas price average in three years. To boot, at $2.25 today's national average is even one cent cheaper than on January 1st, 2019 and trends indicate that pump prices will likely remain cheap for at least the first half of the month.
Today, 29 state gas price averages are at or below the national average of $2.25 with Missouri touting the cheapest at $1.83. Hawaii ($3.34) carries the most expensive average.
Tennessee Wildlife Resources Agency (TWRA)

Jackson, TN – Due to high waters in the Mississippi River Floodwaters Zone, the Tennessee Wildlife Resources Agency has announced the closure of all big game hunting in the zone, effective Sunday, January 6th, 2019.
The Mississippi River stage has reached 34 feet at the Caruthersville, MO gauge. In accordance with Proclamation 16-45, all big game hunting is closed immediately in the Mississippi River Floodwaters Zone. The zone will remain closed until the Mississippi River state falls to 32 feet at the Memphis gauge.
Tennessee Department of Tourist Development
Nashville, TN – Tourism in Tennessee continues to expand with new attractions, impressive state-of-the-art developments, expansions and milestone anniversary celebrations of iconic attractions that help shape "The Soundtrack of America. Made in Tennessee."
Tennessee Department of Agriculture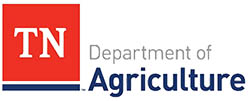 Nashville, TN – The Tennessee Department of Agriculture is advising soybean and cotton farmers to follow federal guidelines when applying pesticides containing dicamba approved for "over-the-top" use.
Dicamba products are commonly used to control weeds in soybean and cotton fields. Each product includes an extensive and detailed label outlining the requirements for use.
AAA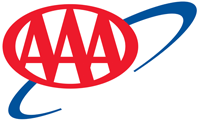 Nashville, TN – The plunge at the pump continues this week, and now gas prices are poised to have their lowest start to the New Year since January 1st, 2016.
Americans are finding gas prices below $2.00 a gallon at 31% of filling stations in the United States. Since mid-October, the national average has plummeted a total of 61 cents. Thursday's average price of $2.29 per gallon is the lowest since July 2017.
Tennessee Wildlife Resources Agency (TWRA)

Nashville, TN – The Tennessee Wildlife Resource Agency (TWRA) reports that after the confirmed detection of chronic wasting disease (CWD) in ten wild deer, Tennessee Department of Agriculture (TDA) Commissioner Jai Templeton is implementing emergency rules to prevent further spread of the disease.
Hunter harvested the deer in Fayette County and Hardeman County. Targeted sampling by the Tennessee Wildlife Resource Agency indicated the presence of CWD.
AAA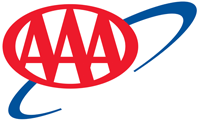 Nashville, TN – Christmas came early for millions of Americans hitting the road for the holidays. Tennessee gas prices, which are already at 2-year lows for this time of year, should drop even lower in the coming days; after the price of oil and wholesale gasoline tumbled on Thursday.
Tennessee Gas Prices are 14 cents less than the average price on Christmas Day 2017.
AAA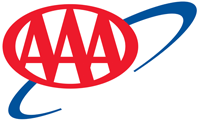 Knoxville, TN – With more than 102 million people expected to travel by automobile this holiday season – the most on record since AAA began tracking holiday travel in 2001 – AAA is reminding motorists to celebrate safely and take steps ahead of time to avoid getting behind the wheel impaired.
According to the National Highway Traffic Safety Administration (NHTSA), the season between Thanksgiving and New Year's Day is one of the deadliest times on the road when it comes to impaired driving.
Tennessee Department of Labor and Workforce Development

Nashville, TN – Tennessee Governor Bill Haslam and Tennessee Department of Labor and Workforce Development Commissioner Burns Phillips today released unemployment statistics that show the seasonally adjusted statewide jobless rate dropped by 0.1 of a percentage point in November to 3.6 percent.
Tennessee employers added 3,400 nonfarm jobs between October and November.