Written by Mark Rankin
U.S. Army Corps of Engineers, Nashville District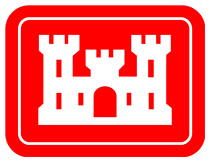 Nashville, TN – The U.S. Army Corps of Engineers will waive day use fees for veterans, active and reserve-component Service members, and their families at the more than 2,200 Corps of Engineers-operated recreation areas nationwide on Veterans Day, November 11th, 2017.
The U.S. Army Corps of Engineers honors the significant contributions made by American service members, their families, and their loved ones.
The Nashville District has 10 lakes with 4, 607 miles of shoreline and 424,629 acres of land and water.
Clarksville-Montgomery County has Second Cheapest Gas Prices in Tennessee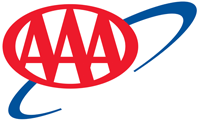 Nashville, TN – Motorists may see higher gas prices this week, after oil and wholesale gasoline prices made solid gains last week.
Tennessee gas prices rose for the sixth consecutive day on Sunday, snapping a 50-day streak of declines that resulted in a total discount of 35 cents. Gas prices averaged $2.28 on Sunday.

Nashville, TN – The idea of filling stockings and gift bags with locally made artisan gifts is appealing. A present that's one of a kind, made with wholesome ingredients, with the feel or flavor of home is personal and meaningful.
But who has time to travel the countryside looking for goat milk soaps, alpaca scarves, artisan cheeses and beeswax balms?

Murfreesboro, TN – According to new claims data from State Farm, the odds drivers will hit a deer in Kentucky are 1 out of 100. Those odds in Tennessee are 1 out of 143. Both are above the national odds of 1 in 162.

Using its claims data and state licensed driver counts from the Federal Highway Administration, State Farm, the nation's leading auto insurer, estimates the state by state chances of any single American motorist striking a deer, elk or moose.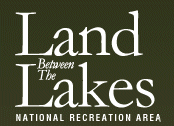 Land Between the Lakes, KY/TN – Woodlands Nature Station will host Cub Scout Day on Saturday, November 18th, 2017 ongoing from 10:00am-3:00pm at Land Between the Lakes National Recreation Area.
Hands-on activities based on honing survival skills and hiking strategies will help Cub Scouts earn belt loops for Tigers in the Wild (Tigers), Paws on the Path (Wolves), A Bear Goes Fishing (Bears) and Castaway (Webelos). Everyone is welcome.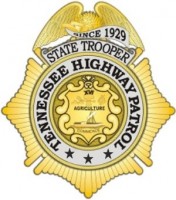 Nashville, TN – The Tennessee Highway Patrol (THP) cautions motorists to watch out for deer on or near the roadways. An increase in deer related crashes is more likely during November-December due to deer mating and hunting season.
"Deer related crashes can be a very serious and dangerous incident," THP Colonel Tracy Trott said. "Deer pose a danger to motorists throughout the year, especially in the fall. Stats show November is typically the worst month for deer-related crashes. It is important for motorists to exercise caution, slow down and remain alert in areas where deer are present."

Nashville, TN – The Tennessee Department of Commerce and Insurance (TDCI) reminds consumers that Open Enrollment for insurance coverage on the Federally Facilitated Marketplace (FFM) begins November 1st, 2017. As the enrollment period is shorter than in years past, Tennesseans are strongly encouraged to review their options and begin preparation for the new policy year.
Tennessee consumers will have access to marketplace coverage for 2018 no matter where they live. However, consumers in 79 of 95 counties will only have one carrier option.
Clarksville-Montgomery County has Third Highest Gas Prices in Tennessee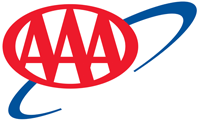 Nashville, TN – The steady stream of declining gas prices continued last week. However, the rate at which prices are declining is beginning to slow, and pump prices should soon level out.
Tennessee gas prices declined for the 49th consecutive day on Sunday, for a total discount of 34 cents. The state average only declined 2 cents last week. That is a stark contrast to previous weeks, where the total decline was 7-10 cents.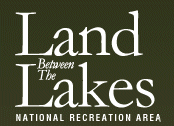 Land Between the Lakes, KY/TN – Land Between the Lakes National Recreation Area joins all federal agencies in honoring veterans this Veteran's Day weekend, Friday-Sunday, November 10th-12th, 2017 with free admission.
"This is our way of saying 'thank you' to active duty military, veterans, and their family who visit Land Between the Lakes," says Jeff Laird, Customer Service Manager. "We appreciate the service and sacrifices made by all members of our military across the country."
Tennessee Unemployment Rates Drop in Each County amid Historic Statewide Unemployment Rate

Nashville, TN – Tennessee Governor Bill Haslam and Department of Labor and Workforce Development Commissioner Burns Phillips announced today that in September 2017, for the first time ever, below 5 percent in every county across the state. This is the second consecutive month rates have declined in each of Tennessee's 95 counties.
September also marked the fourth consecutive month Tennessee experienced a historic low statewide unemployment rate.