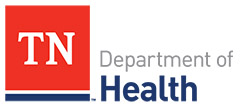 Nashville, TN – The Tennessee Department of Health joins partners from across the state in celebrating the third annual Tennessee Quit Week February 5th-9th, 2018 renewing the call to each and every Tennessean to be part of our state's celebration of Tennesseans who have quit using tobacco products and inspire more people to join them.
"The impacts of tobacco and nicotine addiction in Tennessee go beyond the damage done to the health, quality of life and incomes of people using these products, most of whom got addicted as youth," said Tennessee Department of Health Commissioner John Dreyzehner, MD, MPH.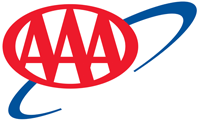 Tampa Bay, FL – At $2.58, the national gas price is four cents more expensive on the week. Across the country, motorists in 47 states and Washington, D.C. have seen pump prices increase as much as 9 cents with the Great Lakes, Central, South and Southeastern states seeing the largest increases.
The Energy Information Administration (EIA) reports an increase on the week in gasoline demand and inventories.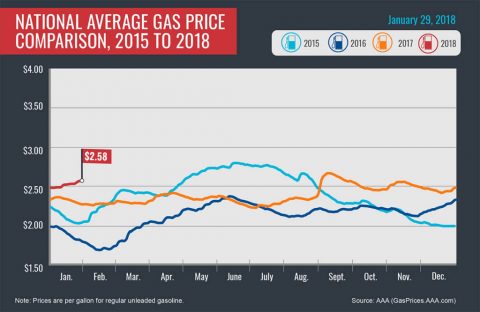 [Read more]
Clarksville-Montgomery County Gas Prices Cheapest in Tennessee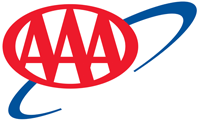 Nashville, TN – Tennessee gas prices rose 4 cents last week. Sunday's state average of $2.40 is 15 cents more than a month ago, and 32 cents more than this time last year. Tennessee has the 10th-lowest state average in the nation.
Last week, stock market gasoline prices reached levels not seen since Hurricane Harvey passed over the Gulf Coast, causing refinery outages and higher gas prices. Based on current wholesale levels, pump prices could soon return to the $2.60s in Florida, $2.50s in Georgia, and the high $2.40s in Tennessee; unless market prices retreat this week.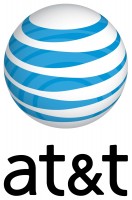 Nashville, TN – AT&T* has expanded internet access in communities throughout Tennessee to better serve those in rural and urban areas alike.
As part of our FCC Connect America Fund commitment, AT&T has deployed high-speed internet service to rural and underserved locations in parts of 51 counties serving more than 37,000 Tennessee locations.
For much of this rural deployment, AT&T is using its Fixed Wireless Internet service. Launched in Tennessee in June of 2017, this innovative service delivers an internet connection with download speeds of at least 10Mbps and upload speeds of at least 1Mbps to homes and small businesses.
Tennessee Counties End 2017 With Continued Low Unemployment

Nashville, TN – Tennessee County unemployment rates released by the Tennessee Department of Labor and Workforce Development (TDLWD) show unemployment remained below 5 percent in an overwhelming majority of the state's 95 counties during December 2017.
Unemployment in Paris-Henry County dropped from 4.2 percent in November to 4.0 percent in December and is down 2.3 percent from December 2016's unemployment rate of 6.3 percent.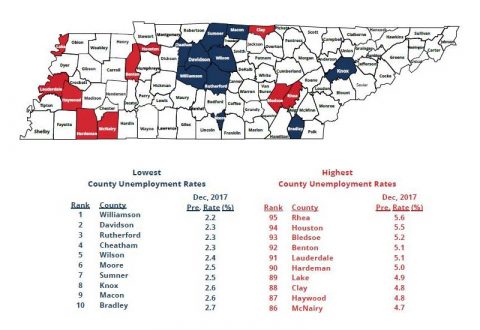 [Read more]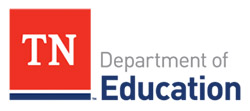 Nashville, TN – Tennessee Department of Education Commissioner Candice McQueen announced Monday that Tennessee was awarded an additional $1.2 million to further support high-quality early learning programs for classrooms across the state.
This funding is in addition to the nearly $70 million in Preschool Development Grants (PDG) the state received in 2014 to support pre-K expansion and enhancement in Nashville and the Shelby County in disbursements over four years.
In recent years, Tennessee has worked to ensure early learning programs, such as voluntary pre-K (VPK), provide children with a high-quality opportunity to develop school readiness skills and a strong foundation for learning. These newly awarded funds will allow the state to build on this work through a variety of projects, including a quality assessment of every pre-K classroom in the state.
"We want all of our students ready to succeed in school from day one," Commissioner McQueen said. "This is why it is important that we work to prepare young children for lifelong learning and support high-quality programs throughout the state. It is especially important that we support strong early learning opportunities for our students with the greatest need, and this additional funding will allow us to better support our youngest learners."
The new funding will be used to establish or develop the following activities:
VPK Director Summit to be held over the summer as an opportunity to support quality improvement work and share best practices
Quality assessment of every PDG and VPK classroom in the state to be conducted in the fall, which will give the department a quality measurement using a nationally recognized standardized tool
A robust data management system that allows the state to integrate information across multiple platforms
Regional communities of practice to support the department's work with districts
Provide additional PDG support in Shelby County and the Achievement School District
As the department continues to make quality improvements to early learning programs, it will continue to partner with districts across the state to measure program quality and to provide strategic professional development and support. Tennessee is currently in year three of the four year disbursement of the initial Preschool Development Grant, which has allowed the state to expand pre-K classrooms in high need communities and to enhance both the quality of instruction in these classrooms and to provide comprehensive services for students and families.
To find out more about early learning programs in Tennessee, visit the department's website or contact Elizabeth Alves, assistant commissioner of early learning and literacy, at Elizabeth.Alves@tn.gov. For media inquiries, contact Sara Gast, director of communications, at 615.532.6260 or Sara.Gast@tn.gov.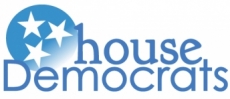 Nashville, TN – Leaders of Tennessee's legislative delegation today praised the plan presented by Tennessee Governor Bill Haslam to combat the state's opioid crisis. The proposal features a three-pronged approach that focuses on prevention, treatment and law enforcement.
Democratic leaders today said the plan is a step in the right direction, but add the most effective thing Tennessee lawmakers can do to combat the crisis is to pass Medicaid expansion in the state.
TN Together Fights Opioid Addiction through Prevention, Treatment and Law Enforcement

Nashville, TN – Joined by leadership from the House and Senate and Chief Justice Jeff Bivins, Tennessee Governor Bill Haslam on Monday announced an aggressive and comprehensive plan to end the opioid epidemic in Tennessee by focusing on three major components: prevention, treatment and law enforcement.
TN Together is a multi-faceted initiative that addresses the issue of opioid addiction through legislation, proposed funding in the governor's 2018-19 budget and executive actions.
Clarksville-Montgomery County has the Third Cheapest Gas Prices in Tennessee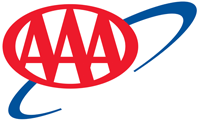 Nashville, TN – Gas prices are having the most expensive start to the year since 2014. So far this year, Tennessee gas prices climbed an average of 9 cents. Last week, the state average rose 2 cents. Sunday's state average of $2.36 is 14 cents more than a month ago, and 25 cents more than this time last year.
"It has been anything but a normal January for prices at the pump," said Mark Jenkins, spokesman, AAA – The Auto Club Group. "Normally, demand slips and supplies build. However, this story so far this year has been a rally in oil prices.
Tennessee's Unemployment Rate Remains Well Below National Rate

Nashville, TN – Tennessee Governor Bill Haslam and Department of Labor and Workforce Development Commissioner Burns Phillips today announced Tennessee ended 2017 with more than 28,000 new jobs across the state in the last year and an unemployment rate nearly 2 percentage points lower than 2016.
In 2017 a total of 28,700 nonfarm jobs were created across the state.