Manufacturer to invest $10 million to expand production capabilities in Weakley County

Nashville, TN -Tennessee Governor Bill Haslam, Department of Economic and Community Development Commissioner Bob Rolfe and MTD Consumer Group Inc officials announced today that the manufacturer will invest $10 million in its Martin operations over the next five years.
MTD is Weakley County's largest private employer and a leading global manufacturer and distributor of residential and commercial outdoor power equipment under brands such as Cub Cadet and Troy-Bilt. The company plans to create 200 jobs in Weakley County as it adds production at the Martin facility.
AAA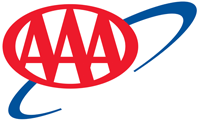 Tampa, FL – Gas prices are trending lower after an small jump at the pump last week. Gas prices in Tennessee are 2 cents higher than a week ago. The state average of $2.63 is 10 cents less than this year's high, yet remains 61 cents more than this time last year.
Pump prices rose last week after reports surfaced of seven gulf coast refineries dealing with various operational issues.
Tennessee Department of Education
New Drive to 55 Initiative will equip more high school students to transition into high-skilled jobs and postsecondary opportunities in Tennessee after graduation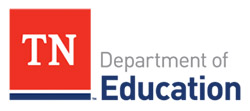 Nashville, TN – Tennessee Governor Bill Haslam and Commissioner of Education Candice McQueen today have unveiled Tennessee Pathways as a part of the Drive to 55, the governor's initiative to increase the percentage of Tennesseans with postsecondary credentials to 55 percent by the year 2025.
Tennessee Pathways lays the foundation for the Drive to 55 by focusing on students in elementary, middle, and high school to further align K-12 education to opportunities after high school graduation – including industry needs and postsecondary expectations – so students gain the knowledge and experience to move seamlessly into college and the workforce.

Salt Lake City, UT – Tennessee may be home to some of the highest crime rates in the country, but as the latest FBI report details, it's also home to safe havens. The database identifies more than twenty cities and towns with violent crime rates that fall below two per 1,000 people.
At the same time, all but three of those cities reported property crime rates below the national average.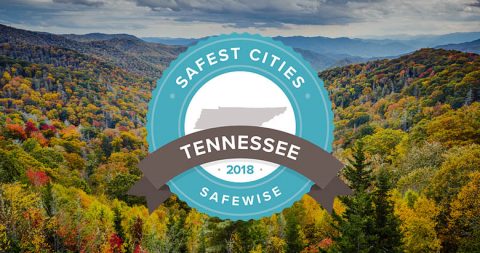 [Read more]
Clarksville-Montgomery County has the Least Expensive Gas Prices in Tennessee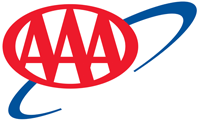 Tampa, FL – Tennessee Gas Prices increased 1.5 cents during the past week. So far, motorists have found the most expensive summer gas prices in four years. Since June 1st, Tennessee gas prices averaged $2.64 per gallon – an increase of nearly 60 cents compared to the average price last summer.
However, current pump prices remain 12 cents below this year's high, set during Memorial Day weekend.
Tennessee State Fire Marshal's Office (SFMO)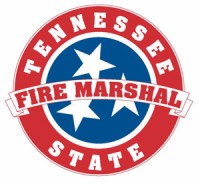 Nashville, TN – Ahead of the Fourth of July holiday, the Tennessee State Fire Marshal's Office (SFMO) is raising awareness of the dangers posed by consumer fireworks and urging Tennesseans to leave the fireworks to the pros instead of risking their lives and possibly breaking the law by detonating fireworks themselves.
"July Fourth is a great opportunity to celebrate our nation's independence with friends and family," said State Fire Marshal and Commerce and Insurance Commissioner Julie Mix McPeak. "The best way to ensure you and your loved ones have a safe Fourth is to join other community members in attending public fireworks displays put on by trained and licensed professionals."
Laws Fight the Opioid Epidemic through Prevention, Treatment and Law Enforcement

Maryville, TN – Tennessee Governor Bill Haslam today signed legislation to support TN Together, the governor's aggressive and comprehensive plan to end the opioid crisis in Tennessee through three key areas – prevention, treatment and law enforcement.
"This legislation is a major step in helping fight this epidemic by limiting the supply of opioids and providing resources to provide treatment for those addicted," Haslam said in a ceremonial bill signing at the Blount Memorial Hospital.
Tennessee Department of Transportation (TDOT)

Nashville, TN – Road construction won't slow motorists across Tennessee over the July 4th holiday.
The Tennessee Department of Transportation will suspend all construction-related lane closures on interstates and state routes beginning at 12:00pm on Friday, June 29th through 6:00am. on Thursday, July 5th to provide maximum roadway capacity for holiday travelers.
Tennessee Wildlife Resources Agency

Nashville, TN – The Tennessee Wildlife Resources Agency will be participating in Operation Dry Water, June 29th-July 1st, 2018. Operation Dry Water is a national weekend of Boating Under the Influence (BUI) awareness and enforcement campaign directed toward reducing alcohol and drug-related accidents and fatalities.
Operation Dry Water is held the weekend prior to the Independence Day (July 4) holiday to give BUI enforcement high visibility during the peak boating season. The TWRA is teaming with the U.S. Coast Guard and the National Association of State Boating Law Administrators (NASBLA). Operation Dry Water was started by the NASBLA in 2009.

[Read more]
AAA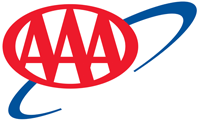 Nashville, TN – Gas prices in Tennessee declined for the 28th consecutive day on Sunday. However, higher oil prices may soon put the brakes on that downward streak at the pumps.
The state average of $2.60 is 5 cents less than a week ago and 12 cents less than last month. However, Tennessee motorists are still paying nearly 60 cents more per gallon compared to last year.