Tennessee Suicide Prevention Network Supports The Suicide Mortality Review and Prevention Act of 2018

Nashville, TN – The 2018 Status of Suicide in Tennessee provides state legislators, mental health professionals, and the general public with information on the problem of suicide in our state and what is being done to prevent it.
Each year's edition includes a detailed report on suicide trends within Tennessee, both overall and for various subgroups, featuring the latest statistics available from the Tennessee Department of Health and the Centers for Disease Control and Prevention.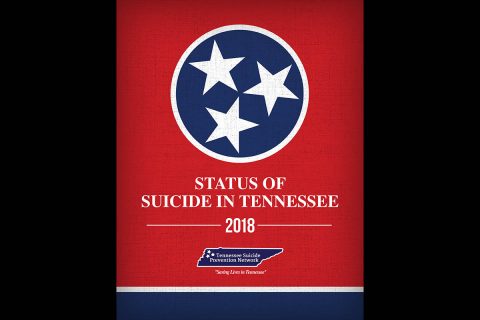 [Read more]

Nashville, TN – The Tennessee Suicide Prevention Network (TSPN) has fielded several inquiries from the public regarding the Blue Whale challenge, a cellphone app that reportedly encourages users to engage in acts of self-harm and ultimately suicide.
Reports about the game and deaths connected to it, both in Russia where it apparently originated and in the United States, have prompted widespread media coverage as well as warnings from school districts and law enforcement agencies.