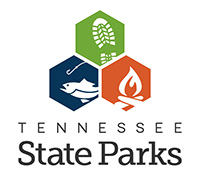 Nashville, TN – Being active outdoors is not only good for your health – it can earn you Tennessee State Parks merchandise, golf rounds, free camping or even cabin stays thanks to a new program.
Tennessee State Parks and the Tennessee Department of Health have partnered to develop a web application called Healthy Parks Healthy Person, which allows Tennesseans to log their activities at Tennessee State Parks in exchange for points that can be redeemed for rewards.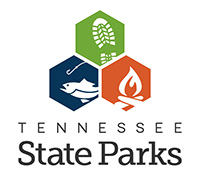 Nashville, TN – Tennessee State Parks will celebrate National Trails Day with free, guided hikes at all 56 parks on Saturday, June 4th.
The variety of ranger-led hikes will include historical tours, waterfall viewing, trail building and much more. With more than 1,000 miles of trails ranging from easy, paved paths to rugged backcountry trails to scenic waterways, there's a hike for everyone.
"Tennessee is home to some of the most beautiful hiking trails in the country and you won't be disappointed at any one of our state parks," said Deputy Commissioner for Parks and Conservation, Brock Hill. "From an experienced hiker to someone new to the outdoors, all are welcome to enjoy the day with us out on the trail."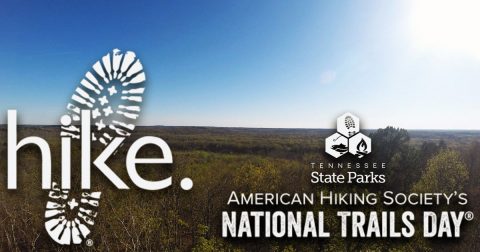 [Read more]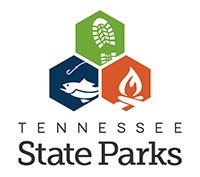 Nashville, TN – Tennessee State Parks, in partnership with the Department of Agriculture Division of Forestry and The Nature Conservancy, is advising the public of a new policy regarding bringing firewood into parks.
Beginning June 1st, Tennessee State Parks will advise visitors to use certified heat-treated wood. The new policy aims to prevent or slow the introduction of exotic insects or diseases into parks that could otherwise threaten the health of our trees and forests.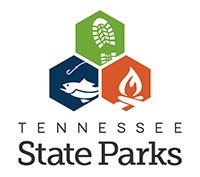 Nashville, TN – From a delicious meal at one of Tennessee State Parks' eight restaurants to an enjoyable nature hike, give Mom a gift she will always treasure.
Mother's Day is slated for this Sunday, May 8th, and Tennessee State Parks are offering special buffets, discounts on lodging, and fun outdoor activities.
All eight state park restaurants will be serving a delicious Mother's Day Buffet on Sunday, May 8th. Buffet selections and prices will vary, ranging from $14.95 to $16.95 (price does not include drink, tax or gratuity). Group reservations are recommended.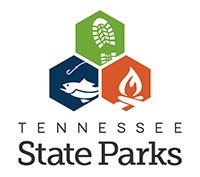 Nashville, TN – Tennessee State Parks is offering nine vacation packages in 2016 to suit all types of outdoor enthusiasts and skill levels. Guests can experience guided tours through eight State Parks across Tennessee and several Natural Areas and Wildlife Refuges.
The year's tours begin with a Winter Waterfall Tour at Fall Creek Falls and South Cumberland State Park on February 22nd-24th. Focusing on the beauty and history of these majestic falls, guests can experience what a winter water wonderland looks like.
The hikes will total roughly seven miles of moderate to strenuous terrain. The cost is $269.00 per person and includes all taxes, gratuities, meals, transportation and lodging at the Fall Creek Falls Inn. Call 800.250.8610 for reservations.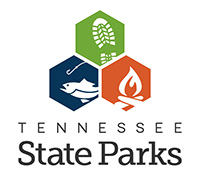 Nashville, TN – Come stay at a Tennessee State Park for $59.95 a night at all six state park inns.
Offering modern convenience with scenic views, our state park inns are a calming retreat from the hectic world. Plan a weekend get-away or a mid-week mini vacation. Escape, explore and enjoy your stay.
Reservations must be made and used between June 8th and June 21st, 2015.

Nashville, TN – The Tennessee Wildlife Resources Agency is among the organizations launching a campaign to help save monarch butterflies.
The TWRA, along with the National Wildlife Federation, Tennessee Wildlife Federation (TWF), Tennessee Parks and Greenways Foundation (TennGreen), Mississippi River Corridor (MRC) and The Nature Conservancy are partnering with Roundstone Native Seed Company in an effort to save the butterflies.
Written by Shannon Ashford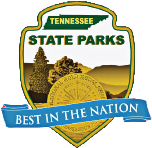 Nashville, TN – Tennessee State Parks will offer special winter rates for 360 cabins in 18 parks across the state, along with individual rooms at our six state park inns, from November 15th, 2014, through March 15th, 2015.
With a state park within an hour's drive of just about anywhere in Tennessee, families and groups seeking unique recreation opportunities and high-quality accommodations can find the perfect getaway – all at an exceptional value and a bit closer to home. [Read more]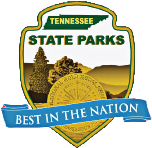 Nashville, TN – Spend less time in the kitchen and more time with friends and family, while surrounding yourself with Tennessee's natural wonders during this season of thanksgiving. All eight Tennessee State Parks' restaurants will be open Thursday, November 27th, serving their annual Thanksgiving Day feast.
Thanksgiving turkey and all the traditional trimmings, along with an assortment of desserts, will be available beginning at 11:00am until closing at state park restaurants across Tennessee. Selections will vary depending on location. The price is $15.95 at each location (excluding drink and gratuity). Group reservations are recommended.
Let us do the cooking while you relax and spend time with family and friends. [Read more]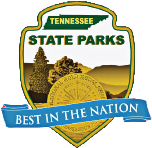 Nashville, TN – Tennessee State Parks announces its annual free state parks day for all Tennessee veterans offering one free night of camping and/or a complimentary round of golf with appropriate identification. Veterans Day is Tuesday, November 11th, 2014.
The free day on November 11th is in addition to Tennessee State Parks' current veterans' policy, which includes a camping discount within the state parks system and is available annually beginning November 1st through March 31st, offering a 25 percent reduction off the standard nightly base rates (depending on the type of site chosen). This camping discount is available to Tennessee residents showing proof of prior military duty.