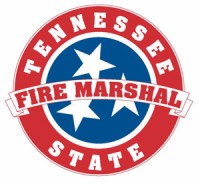 Nashville, TN – As temperatures plunge this winter, fire sprinkler systems become vulnerable to freeze-ups just like all water-filled pipes.
The Tennessee State Fire Marshal's Office is urging home and business owners to take a few preventative maintenance steps now in order to keep buildings safe from fire during the winter months and help owners avoid costly repairs down the road.
"Forecasters predict temperatures will drop below average this winter across the south and southeastern portions of the U.S," said State Fire Marshal and Commerce & Insurance Commissioner Julie Mix McPeak. "Fire sprinkler users should take precautions ahead of the season's coldest weather to ensure they have peace of mind throughout winter." [Read more]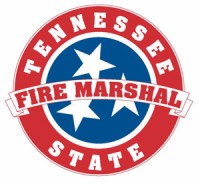 Nashville, TN – Tennessee State Fire Marshal Gary West is reminding Tennesseans to keep fire safety in mind as they heat their homes this winter season. As temperatures dip, it is important to know the proper way to use different methods of heating.
"The colder weather means many people will begin to heat their homes with fireplaces, woodstoves, and space heaters," said West. "Cold weather months typically have a higher number of accidental fire injuries and deaths due to the use of these alternate heat sources." [Read more]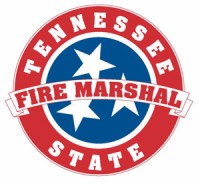 Nashville, TN - Did you know that residential electrical fires kill as many as 280 Americans each year and injure 1,000 more? The Tennessee State Fire Marshal Gary West is informing Tennesseans on the dangers of fires that can be caused by incorrectly installing wiring and overloaded circuits and extension cords.
"Many avoidable electrical fires can be traced to the misuse of electric cords, whether through overloaded circuits, poor maintenance, or cords being placed under rugs or in high traffic areas," said State Fire Marshal Gary West. "Simple safety precautions can reduce these occurrences and help safeguard your home from fires." [Read more]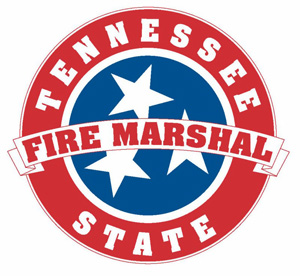 Nashville, TN - The Tennessee State Fire Marshal Gary West is reminding Tennesseans to steer clear of carbon monoxide hazards.
According to the Consumer Product Safety Commission, each year in America more than 150 people die from accidental, non-fire related carbon monoxide (CO) poisoning associated with consumer products.
These products include faulty, improperly used or incorrectly vented fuel-burning appliances such as furnaces, stoves, water heaters and fireplaces. [Read more]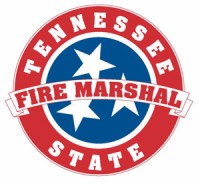 Nashville, TN – The Tennessee State Fire Marshal Gary West is reminding Tennesseans to change the batteries in their smoke alarms and carbon monoxide detectors this weekend when they set back their clocks Saturday night for daylight savings time.
"Alarms, even those that are hard-wired, should have their batteries replaced regularly and should be tested monthly to ensure they're providing the proper protection," West says. "Use the extra hour we gain this weekend to make sure your home and family are fire-safe." [Read more]
Tennessee State Fire Marshal's Office: "Stay ahead of the cold snap"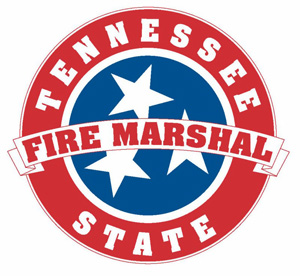 Nashville, TN – Did you know that when the first cold snap of the fall season occurs, a wave of home fires usually follows? The State Fire Marshal's Office is urging Tennesseans to take fire safety precautions now in preparation for the colder nights making way into the state.
"With colder temperatures come more opportunities for residential fires," says State Fire Marshal Gary West. "We begin using heating sources that have been dormant for many months, and this can lead to fire safety issues. Prepare for the heating season early to reduce your family's risk of a home fire." [Read more]
TDA's Division of Forestry requires burn permits October 15th – May 15th

Nashville, TN – The Tennessee Department of Agriculture Division of Forestry and the Department of Commerce and Insurance's Division of Fire Prevention are reminding homeowners to follow simple safety practices to prevent wildfires. The official start of wildfire season in Tennessee was October 15th.
"Burning vegetative material that has accumulated around the yard or using fire to clear an old field can be an efficient way to get rid of debris," State Forester Jere Jeter said. "It's important for citizens to know when, where and how to conduct a debris burn. The division's burn permit system focuses attention on safety. Getting a permit is free, and takes only two minutes using our online system." [Read more]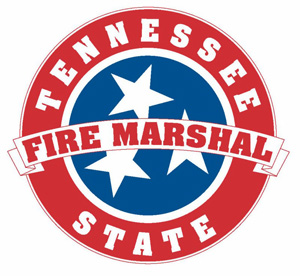 Nashville, TN – "Close the Door!" That is what Gary West, State Fire Marshal, is telling Tennesseans in an effort to save more lives if a fire should occur.
"A door is one of the best pieces of firefighting and lifesaving equipment," said Gary West. "If you leave a room that is on fire, simply closing the door behind you can be the best decision you make."
Closing the door reduces fire growth and spread, limits damage to your home and could possibly save lives.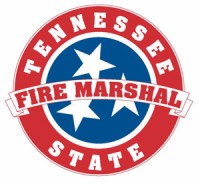 Nashville, TN - Celebrating our nation's independence with fireworks is a longstanding tradition in the United States. However, thousands of people, most often children and teens, are seriously injured each year due to improper use. State Fire Marshal and Commissioner Julie Mix McPeak encourages Tennesseans to be fireworks smart this Fourth of July by opting to attend organized fireworks displays.
"We encourage Tennesseans to enjoy fireworks at a public display presented by trained professionals where compliance with state-of-the-art fire codes offers a safer way to celebrate the holiday," McPeak said.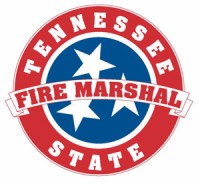 Nashville, TN - As the school year comes to a close, many Tennesseans are turning their attention to family vacation plans. The State Fire Marshal's Office asks that you remember to incorporate fire safety into travel plans before hitting the road for your summer vacation.
"Hotels and motels become a home away from home for travelers, so it is important to become familiar with new surroundings and to have a plan in place should an emergency arise," says State Fire Marshal and Commerce and Insurance Commissioner Julie Mix McPeak. [Read more]