Tennessee State Fire Marshal's Office: "Stay ahead of the cold snap"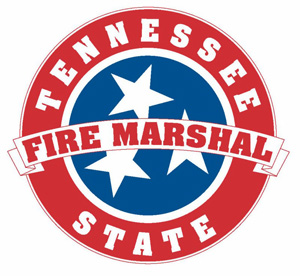 Nashville, TN – Did you know that when the first cold snap of the fall season occurs, a wave of home fires usually follows? The State Fire Marshal's Office is urging Tennesseans to take fire safety precautions now in preparation for the colder nights making way into the state.
"With colder temperatures come more opportunities for residential fires," says State Fire Marshal Gary West. "We begin using heating sources that have been dormant for many months, and this can lead to fire safety issues. Prepare for the heating season early to reduce your family's risk of a home fire." [Read more]
TDA's Division of Forestry requires burn permits October 15th – May 15th

Nashville, TN – The Tennessee Department of Agriculture Division of Forestry and the Department of Commerce and Insurance's Division of Fire Prevention are reminding homeowners to follow simple safety practices to prevent wildfires. The official start of wildfire season in Tennessee was October 15th.
"Burning vegetative material that has accumulated around the yard or using fire to clear an old field can be an efficient way to get rid of debris," State Forester Jere Jeter said. "It's important for citizens to know when, where and how to conduct a debris burn. The division's burn permit system focuses attention on safety. Getting a permit is free, and takes only two minutes using our online system." [Read more]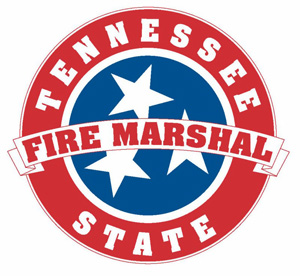 Nashville, TN – "Close the Door!" That is what Gary West, State Fire Marshal, is telling Tennesseans in an effort to save more lives if a fire should occur.
"A door is one of the best pieces of firefighting and lifesaving equipment," said Gary West. "If you leave a room that is on fire, simply closing the door behind you can be the best decision you make."
Closing the door reduces fire growth and spread, limits damage to your home and could possibly save lives.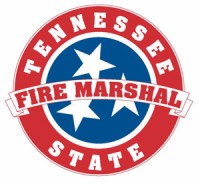 Nashville, TN - Celebrating our nation's independence with fireworks is a longstanding tradition in the United States. However, thousands of people, most often children and teens, are seriously injured each year due to improper use. State Fire Marshal and Commissioner Julie Mix McPeak encourages Tennesseans to be fireworks smart this Fourth of July by opting to attend organized fireworks displays.
"We encourage Tennesseans to enjoy fireworks at a public display presented by trained professionals where compliance with state-of-the-art fire codes offers a safer way to celebrate the holiday," McPeak said.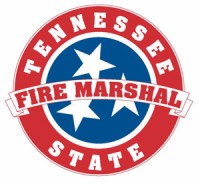 Nashville, TN - As the school year comes to a close, many Tennesseans are turning their attention to family vacation plans. The State Fire Marshal's Office asks that you remember to incorporate fire safety into travel plans before hitting the road for your summer vacation.
"Hotels and motels become a home away from home for travelers, so it is important to become familiar with new surroundings and to have a plan in place should an emergency arise," says State Fire Marshal and Commerce and Insurance Commissioner Julie Mix McPeak. [Read more]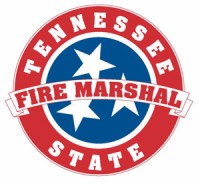 Nashville, TN - As spring storms roll through Tennessee, the State Fire Marshal's Office is reminding residents to keep safety in mind when lightning is imminent.
"Lightning strikes can cause fires. As the spring's warmer weather gives rise to storm activity, we want Tennesseans to know what the risks and precautions are," State Fire Marshal and Commerce & Insurance Commissioner Julie Mix McPeak said. "It is important to monitor weather conditions and get to a safe place before the climate becomes threatening." [Read more]
Help burn out arson during Arson Awareness Week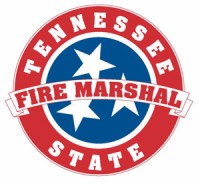 Nashville, TN - Every year, the U.S. Fire Administration and the Tennessee State Fire Marshal's Office raises awareness about arson and its impact on our communities.
"Arson destroys more than buildings. It can devastate a community through the decline of the neighborhood with increased insurance premiums, loss of business revenue and a decrease in property values," State Fire Marshal and Commerce & Insurance Commissioner Julie Mix McPeak said. "The Tennessee State Fire Marshal's Office is dedicated to bringing attention to the problem and working to make Tennessee safer." [Read more]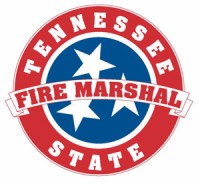 Nashville, TN – Tennessee is known for its dynamic landscape and residents often choose to take advantage of its natural beauty by building homes in or near forests, rural areas, or on mountain sites. These remote locations, though beautiful, come with an increased threat of wildfire.
"Wildfires often begin unnoticed," Tennessee State Fire Marshal and Commerce & Insurance Commissioner Julie Mix McPeak says. "They spread quickly, igniting brush, trees, and homes. Reduce your risk by preparing now, before a wildfire starts. Meet with your family to decide what to do and where to go if wildfires threaten your area." [Read more]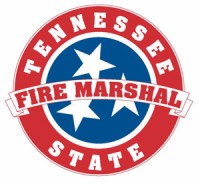 Nashville, TN – As warmer weather approaches, many Tennesseans are sprucing up their outdoor property. These maintenance efforts often include the burning of limbs, lumber and other debris.
The State Fire Marshal's Office wants the public to be aware of outdoor-burning safety precautions to ensure that only the desired foliage goes up in smoke. [Read more]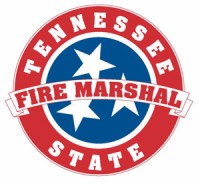 Nashville, TN – If you woke up to a fire in your home, how much time do you think you would have to get to safety?
According to the National Fire Protection Association (NFPA), one-third of American households estimate that it would take at least six minutes before a fire in their home became life-threatening. Unfortunately, the time available is often much less.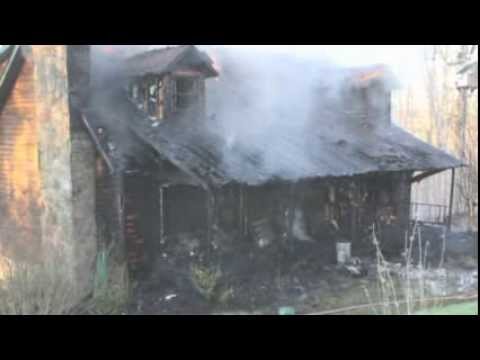 [Read more]