Simple safety precautions make big difference in home fire safety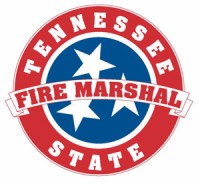 Nashville, TN - Residential electrical fires kill as many as 280 Americans each year and injure 1,000 more. Some of these fires are caused by electrical system failures, but many more are caused by incorrectly installed wiring and overloaded circuits and extension cords.
"Many avoidable electrical fires can be traced to the misuse of electric cords, whether through overloaded circuits, poor maintenance or cords being placed under rugs or in high traffic areas," says State Fire Marshal and Commerce and Insurance Commissioner Julie Mix McPeak. "Simple safety precautions can reduce these occurrences and help safeguard your home from fires." [Read more]
It's Time to turn clocks back an hour once again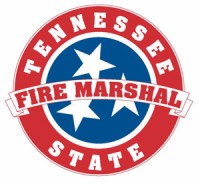 Nashville, TN – Tennessee State Fire Marshal Julie Mix McPeak reminds Tennesseans to change the batteries in their smoke alarms and carbon monoxide detectors this weekend when they set back their clocks Saturday night for daylight saving time.
"Alarms, even those that are hard-wired, should have their batteries replaced regularly and should be tested monthly to ensure they are providing the proper protection," McPeak says. "Use the extra hour we gain this weekend to make sure your home and family are fire-safe."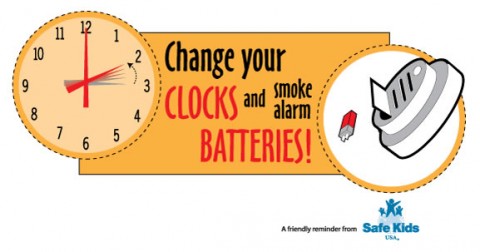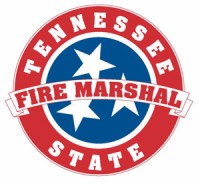 Nashville, TN – If you woke up to a fire in your home, how much time do you think you would have to get to safety? According to the National Fire Protection Association (NFPA), one-third of American households estimated that it would take at least six minutes before a fire in their home would become life-threatening. Unfortunately, the time available is often much less.
"Fire is unpredictable and moves faster than most people realize," State Fire Marshal Julie Mix McPeak says. "Having a tried and true escape plan with two ways out is essential for ensuring your family's safety in the event of a fire."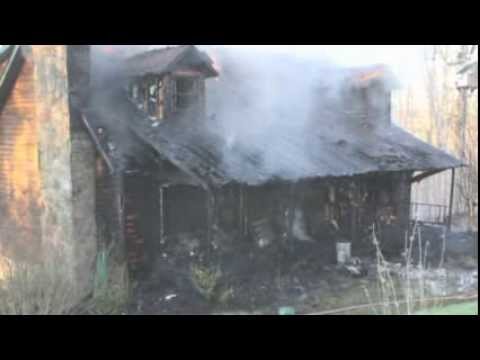 [Read more]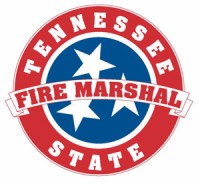 Nashville, TN – "Stop, drop, and roll" has been one of the most recognizable fire safety messages for decades. Many adults remember the concept from being introduced to it as a young child. Unfortunately, it is common for people, especially children, to mistakenly believe that they should utilize stop, drop, and roll as a reaction to all fire situations.
State Fire Marshal Julie Mix McPeak wants to make sure Tennesseans know how and when to stop, drop, and roll. "It is important to stress, especially to children, that stop, drop, and roll is appropriate when your clothing or body is on fire," says McPeak. "If a fire occurs in a home or a building, however, they need to know that getting out fast and staying out is the priority." [Read more]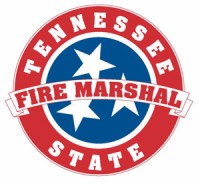 Nashville, TN – Knowing what to do in the event of a fire is particularly important for older adults. At age 65, people are twice as likely to be killed or injured by fires compared to the population at large.
Presently, adults aged 65 and older make up 12 percent of the total U.S. population and that number grows every year. The Tennessee State Fire Marshal's Office urges older adults across the state to take the necessary steps to stay safe and encourage and educate their families to do so as well. [Read more]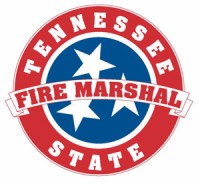 Nashville, TN – Hazardous materials are not reserved for chemical factories; households across Tennessee are full of these items.
Automotive fluids, barbecue products, household cleaners, oil-based paint, paint thinners, and medical equipment such as oxygen tanks can all be considered hazardous materials.
These materials can pose serious fire, health or environmental risks to residents. [Read more]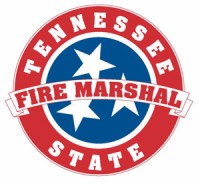 Nashville, TN – As Tennesseans pack up and head out to their favorite campsites, the State Fire Marshal's Office urges campers to be aware of carbon monoxide dangers in and around tents and RVs.
Carbon monoxide (CO), often called "the silent killer," is an invisible, odorless gas created when fuels (such as kerosene, gasoline, wood, coal, natural gas, propane, oil, and methane) burn incompletely. Carbon monoxide can result from camping equipment, such as barbecue grills, portable generators or other fuel-powered devices.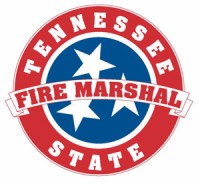 Nashville, TN – As the school year comes to a close, many Tennesseans are turning their attention to family vacation plans. The State Fire Marshal's Office asks that you remember to incorporate fire safety into travel plans before hitting the road for your summer retreat.
"Hotels and motels become a home away from home for travelers, so it is important to become familiar with new surroundings and to have a plan in place should an emergency arise," says State Fire Marshal and Commerce & Insurance Commissioner Julie Mix McPeak.
Being mindful of the following safety points will help ensure that your upcoming vacation is as safe as it is fun! [Read more]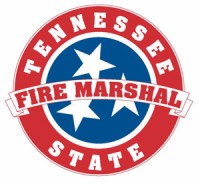 Nashville, TN – To ensure that special events are celebrated safely, the State Fire Marshal's Office wants to remind Tennesseans of legislation passed in 2011 concerning sky lanterns. They are to be operated only by licensed fireworks professionals.
Sky lanterns, also known as Chinese lanterns or wish lanterns, are unmanned airborne paper lanterns fueled by flame. According to TCA § 68-104-101(9), they are special fireworks, and can be purchased and used by only individuals with a professional license (certified flame effect operator, certified outdoor display operator or certified proximate pyrotechnic operator). [Read more]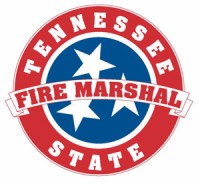 Nashville, TN – The presence of portable, medical oxygen in Tennessee homes has grown over the past decade, and so has the need for education about the fire hazards associated with its use. Medical oxygen adds a higher percentage of oxygen to the air a patient uses to breathe.
Fire needs oxygen to burn. If a fire should start in an oxygen-enriched area, the material burning will burn more quickly. [Read more]