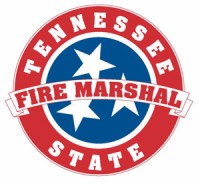 Nashville, TN – Young firesetters cause hundreds of deaths and injuries each year according to the National Fire Protection Association (NFPA). Preschoolers and kindergartners are most likely to start these fires, typically by playing with matches and lighters, and are most likely to die in them.
The State Fire Marshal's Office warns Tennesseans of the risk associated with children and fire-starting items, especially novelty lighters.
Novelty lighters resembling children's toys can attract curious kids who may see these items as fun, but may not recognize them as potential fire hazards. While Tennessee banned the sale of novelty lighters in 2008, these products still represent a potential threat to lives and property.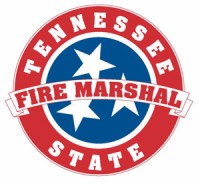 Nashville, TN – With the summer season quickly approaching, music lovers are counting down the days until the kick off of Tennessee's major outdoor festivals such as Bonnaroo in Manchester, the CMA Music Festival in Nashville, Chattanooga's Riverbend Festival and others across the state.
The Tennessee State Fire Marshal's Office reminds music fans to always incorporate safety into their plans for summer music, no matter the festival.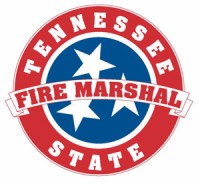 Nashville, TN – As fire crews contain hundreds of acres of wildfire that are currently burning in Tennessee, the State Fire Marshal's Office wants to remind the public to be aware of outdoor-burning safety precautions.
"Negligent outdoor burning can lead to death, injury, property loss and environmental damage," said State Fire Marshal and Commerce & Insurance Commissioner Julie Mix McPeak. "Care must be taken to ensure that burnings are conducted safely."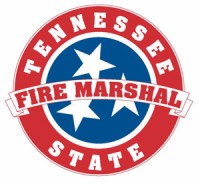 Nashville, TN – The Tennessee State Fire Marshal's Office is urging parents to teach children the importance of fire safety at an early age to prevent the devastation that can result from youth firesetting.
"If your child expresses curiosity about fire or has been playing with fire, calmly but firmly explain that matches and lighters are tools for adults only," State Fire Marshal and Commerce & Insurance Commissioner Julie Mix McPeak said. "Children need to understand that fire is fast, difficult to control, and can hurt as soon as it touches you."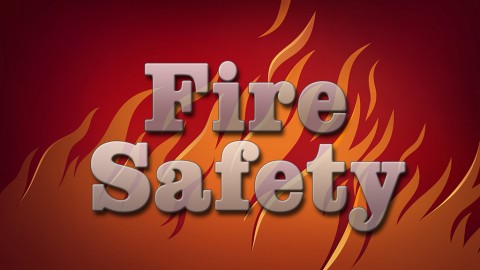 [Read more]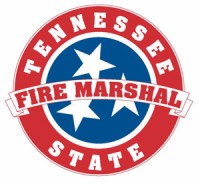 Nashville, TN – As cold weather sweeps across Tennessee, home and business owners may rely on portable generators during occasional power outages to operate their electrical equipment such as heating units, computers, water pumps and lighting.
While portable generators can provide a quick fix, they can also pose unseen hazards that can have long-lasting effects. The State Fire Marshal's Office reminds residents that following some basic tips can ensure safe generator use every time.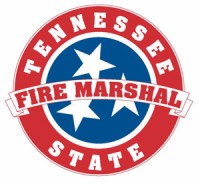 Nashville, TN – The winter holiday season should be a joyous time of year. However, certain types of fires and injuries associated with decorating are all too common and can put a damper on holiday celebrations.
"December is the peak month for home candle fires," Tennessee Department of Commerce & Insurance Commissioner and State Fire Marshal Julie Mix McPeak said. "Two out of five home decoration fires are started by candles. To decrease your risk for a home fire, keep safety in mind as you deck the halls this season."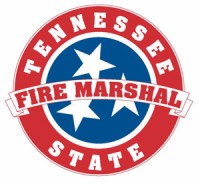 Nashville, TN – The Tennessee State Fire Marshal's Office (SFMO) is reminding Tennesseans to always keep natural, fresh-cut Christmas trees watered in order to avoid the fire risk created when they are allowed to dry out.
"A dry tree is a dangerous tree," said Tennessee Department of Commerce and Insurance Deputy Commissioner Gary West. "Properly maintaining a cut Christmas tree's moisture content by keeping it in water significantly reduces the chance that its needles will dry out and create a fire hazard."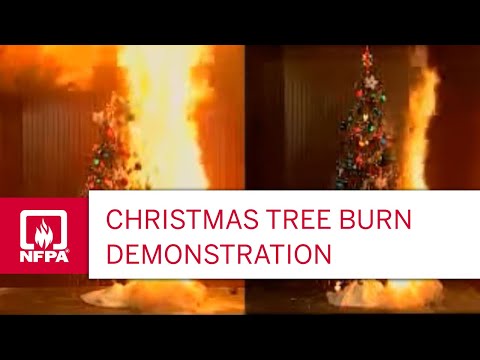 [Read more]
RV Owners Should Test Their Carbon Monoxide Detectors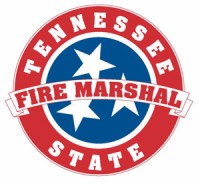 Nashville, TN – Even when enjoying the great outdoors in Tennessee, RV owners should be wary of the dangers that can arise from carbon monoxide in and around tents and RVs.
Often called "the silent killer," carbon monoxide (CO) is an invisible, odorless gas created when fuels (such as kerosene, gasoline, wood, coal, natural gas, propane, oil, and methane) burn incompletely.
Carbon monoxide can result from a number of camping equipment, such as barbecue grills, portable generators or other fuel-powered devices.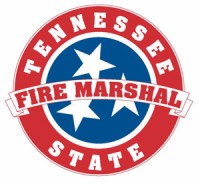 Nashville, TN – The Tennessee State Fire Marshal's Office has a simple message for Tennesseans this Fourth of July: Let the pros handle the fireworks.
With numerous professional displays scheduled for the Fourth including the nation's largest in Nashville, there's no shortage of festive and colorful fireworks to enjoy in Tennessee. State fire officials urge Tennesseans to take part in these professionally run events instead of risking their lives and possibly breaking the law by detonating fireworks themselves.
Take Precautions To Avoid Electric Shock Drowning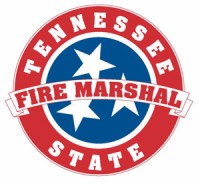 Nashville, TN – For thousands of Tennesseans, summer means spending time with family and friends while swimming and boating. The Tennessee State Fire Marshal's Office is ensuring residents have a safe summer by inspecting Tennessee's public marinas and docks and reminding Tennesseans to take steps to prevent electric shock drowning (ESD).
Earlier this year, the Tennessee State Fire Marshal's Office began the first-ever inspections of the electrical wiring and equipment of Tennessee's more than 300 public marinas and docks.