Tennessee Government

Nashville, TN – Tennessee Governor Bill Lee's charter school bill passed in both the Tennessee General Assembly House and Senate education committees just one day after Governor Lee's education savings account proposal advanced from the House curriculum subcommittee.
Tennessee Government

Nashville, TN – Tennessee Governor Bill Haslam and First Lady Crissy Haslam on Wednesday, September 26th, 2018 partnered with five-time National Football League MVP Peyton Manning to raise awareness and funds for The Pat Summitt Foundation, financing research, treatment and support for those facing Alzheimer's disease.
Both a lunch event at Wellspire Nashville and a private, ticketed dinner held Wednesday at the Tennessee Residence together raised more than $550,000 to benefit the fund established by the late head coach of the University of Tennessee Lady Volunteer basketball team, Pat Summitt.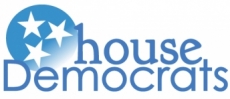 Nashville, TN – Leaders of Tennessee's legislative delegation today praised the plan presented by Tennessee Governor Bill Haslam to combat the state's opioid crisis. The proposal features a three-pronged approach that focuses on prevention, treatment and law enforcement.
Democratic leaders today said the plan is a step in the right direction, but add the most effective thing Tennessee lawmakers can do to combat the crisis is to pass Medicaid expansion in the state.
TN Together Fights Opioid Addiction through Prevention, Treatment and Law Enforcement

Nashville, TN – Joined by leadership from the House and Senate and Chief Justice Jeff Bivins, Tennessee Governor Bill Haslam on Monday announced an aggressive and comprehensive plan to end the opioid epidemic in Tennessee by focusing on three major components: prevention, treatment and law enforcement.
TN Together is a multi-faceted initiative that addresses the issue of opioid addiction through legislation, proposed funding in the governor's 2018-19 budget and executive actions.