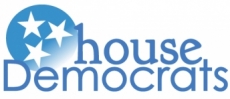 Nashville, TN – Leaders of Tennessee's legislative delegation today praised the plan presented by Tennessee Governor Bill Haslam to combat the state's opioid crisis. The proposal features a three-pronged approach that focuses on prevention, treatment and law enforcement.
Democratic leaders today said the plan is a step in the right direction, but add the most effective thing Tennessee lawmakers can do to combat the crisis is to pass Medicaid expansion in the state.
TN Together Fights Opioid Addiction through Prevention, Treatment and Law Enforcement

Nashville, TN – Joined by leadership from the House and Senate and Chief Justice Jeff Bivins, Tennessee Governor Bill Haslam on Monday announced an aggressive and comprehensive plan to end the opioid epidemic in Tennessee by focusing on three major components: prevention, treatment and law enforcement.
TN Together is a multi-faceted initiative that addresses the issue of opioid addiction through legislation, proposed funding in the governor's 2018-19 budget and executive actions.