Identity Crimes Unit Offers Tips for Protection

Nashville, TN – The Tennessee Department of Safety and Homeland Security's Identity Crimes Unit urges all citizens to protect themselves against identity crimes, including theft and fraud, this holiday season.
"Millions of shoppers will take advantage of 'Black Friday' or 'Cyber Monday' holiday sales this year. We just want to encourage consumers to take extra precautions to prevent fraudulent use of their personal information," Tennessee Highway Patrol Major Stacy Williams said. He oversees the department's Identity Crimes Unit. [Read more]
Purkey to continue serving as Governor's Homeland Security advisor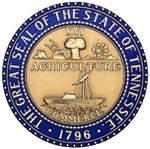 Nashville, TN – Tennessee Governor Bill Haslam today announced the appointment of David W. Purkey as a deputy commissioner of the Military Department where he will direct the Tennessee Emergency Management Agency (TEMA).
Purkey has served as interim director of TEMA since the April retirement of Jim Bassham. He will also continue to serve as the governor's Homeland Security advisor and assistant commissioner for the Department of Safety and Homeland Security. [Read more]
Tennessee State Troopers Will Enforce "No Refusal" Law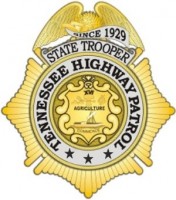 Nashville, TN – The Tennessee Highway Patrol will conduct a "No Refusal" enforcement campaign during this year's Labor Day holiday period.
This special enforcement effort will begin at midnight on Friday, August 29th and conclude at 11:59pm on Monday September 1st.
The "No Refusal" legislation allows law enforcement officials to seek search warrants for blood samples in cases involving suspected impaired drivers.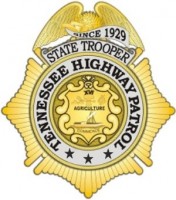 Nashville, TN – The Tennessee Highway Patrol is now accepting applications for the 2014 fall class of its Citizens' Trooper Academy. Classes will be held in both Nashville and Jackson. The upcoming session will mark the first academy held in Jackson.
The first session for the Nashville class is scheduled to begin Tuesday, September 16th, 2014. Sessions will run from 6:00pm until 9:00pm weekly. The Jackson class is scheduled to begin on Thursday, September 18th, 2014. Sessions for this group will also run from 6:00pm until 9:00pm weekly. [Read more]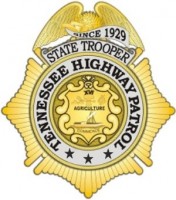 Nashville, TN – The Tennessee Highway Patrol (THP) is urging motorists to utilize extra caution in school zones, around school buses and in neighborhoods during the 2014-15 school year.
State Troopers will work to raise school safety awareness, and target traffic violators, specifically those who speed in school zones, drive distracted and disregard stopped school buses that are loading and unloading children.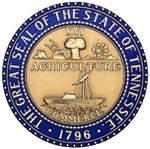 Nashville, TN - Tennessee Governor Bill Haslam joined Department of Mental Health and Substance Abuse Services (TDMHSAS) Commissioner E. Douglas Varney and others today to announce "Prescription for Success," the state's plan to prevent and treat prescription drug abuse in Tennessee.
Prescription drug abuse is a pervasive, multi-dimensional issue impacting Tennessee individuals, families, and communities. Of the 4,850,000 adults in Tennessee, it is estimated that nearly 5 percent (about 221,000) have used pain relievers, also known as prescription opioids, in the past year for non-medical purposes. Of those, it is estimated that 69,100 are addicted to prescription opioids and require treatment for prescription opioid abuse.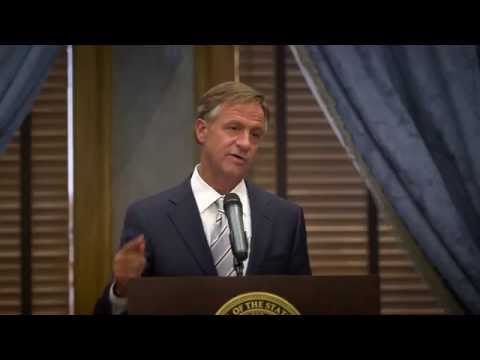 [Read more]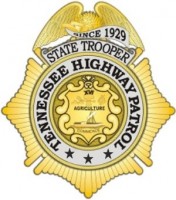 Nashville, TN - The Tennessee Highway Patrol (THP) urges motorists to take extra precautions as temperatures rise this summer and never leave children or pets in unattended vehicles. Preliminary reports indicate that eight children have already died this year due to heatstroke. None of those fatalities were in Tennessee.
"Our goal is to educate the public on the dangers of leaving children or pets unattended in vehicles. The consequences could be deadly. Citizens should call 9-1-1 immediately if they see a child, an elderly person or anyone left unattended in a hot vehicle," THP Colonel Tracy Trott said. [Read more]

Nashville, TN – In 2013, 921 newborns in Tennessee experienced withdrawal from drugs their mothers used while pregnant.
Many people across Tennessee, including a group of state leaders, are working to reduce that number and in the past year launched several efforts to help prevent the suffering and expenses associated with the condition known as neonatal abstinence syndrome, or NAS.
[Read more]
Unit Routinely Called Upon for Rescues, Emergency Situations, Investigations Across Tennessee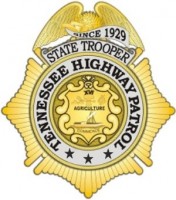 Nashville, TN – The Tennessee Highway Patrol's Aviation Unit recently trained for emergency rescue missions in the Great Smoky Mountains National Park with rangers from the National Park Service and the Tennessee State Parks, and first responders from across east Tennessee.
The training exercises, which took place in the Cades Cove area of the park, focused on air rescue and evacuation practices. The Tennessee Highway Patrol (THP) is the only state agency that operates helicopters in its aviation section.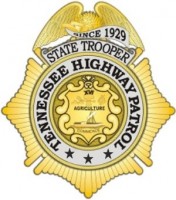 Nashville, TN – Colonel Tracy Trott announced today that the Tennessee Highway Patrol (THP) has partnered with Mothers Against Drunk Driving (MADD) to help raise awareness about the importance of designating a non-drinking driver during holiday celebrations.
Colonel Trott was joined by representatives from MADD to announce the patrol's participation in the "Tie One On For Safety" red ribbon campaign, which is the organization's signature nationwide public awareness program.