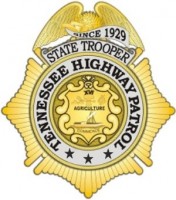 Memphis, TN – On May 20th, Trooper Owen Grear of the Tennessee Highway Patrol's (THP) Memphis District Interdiction Plus Unit (IPU) initiated a traffic stop that led to the discovery of approximately 116lbs of marijuana, and the arrest of an Arizona woman on felony drug charges.
Trooper Grear stopped a 2006, Dodge Caravan for a traffic violation on Interstate 40 at mile marker 26 in Shelby County. As Trooper Grear made contact with the vehicle and the driver Karla D. Munoz, 23, of Phoenix, AZ, he observed a five-year-old child in the far rear seat lying down and unrestrained.
Holiday Travelers won't be Delayed by Road Construction

Nashville, TN – Motorists won't be slowed down by road construction as they travel Tennessee's highways this Memorial Day weekend. The Tennessee Department of Transportation will suspend all construction-related lane closures on interstates and state routes beginning at 12:00noon on Friday, May 27th through 6:00am on Tuesday, May 31st.
This will provide maximum roadway capacity for motorists expected to travel in the state this Memorial Day weekend.
Tennessee Department of Safety and Homeland Security commissioner has led public safety subcabinet

Nashville, TN – Tennessee Governor Bill Haslam today announced Department of Safety and Homeland Security Commissioner Bill Gibbons will leave the administration at the end of the summer.
Gibbons has led the department since the start of the administration in 2011 and has also served as the chair of the Governor's Public Safety Subcabinet.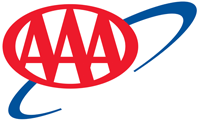 Knoxville, TN – More than 102,000 traffic crashes have been caused by distracted drivers in Tennessee in just the past five years, AAA reports. In recognition of Distracted Driving Awareness Month, AAA warns drivers to put it down, don't text and drive and avoid any activities that divert attention from the primary driving task.
Any distractions could endanger a driver, passengers, or others sharing the road including bicyclists or pedestrians.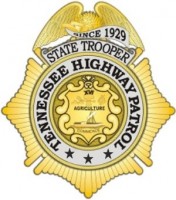 Nashville, TN – Colonel Tracy Trott of the Tennessee Highway Patrol (THP) has recorded a Tennessee "Call to Action Traffic Safety Video" requesting a commitment from every Tennessee motorist to be safe. The message is direct: The time is here, the time is now to stop highway related traffic deaths. It is your time to do what you must to protect yourself and your loved ones.
"If you speed, don't wear your seat belt, drive distracted, impaired or have reckless driver behaviors, then it is time to ask yourself, why? We care about your safety, we ask that you care too. These are questions the THP and law enforcement across Tennessee are asking each and every day. Remember, in 2015 Tennessee had 961 fatalities on our roadways. That is unacceptable. Our goal is to have zero fatalities," said Colonel Trott.

Nashville, TN – The Tennessee Department of Transportation, Governor's Highway Safety Office, and Tennessee Department of Safety and Homeland Security are once again teaming up to remind Tennessee football fans that real Fans Don't Let Fans Drive Drunk this Super Bowl weekend.
"We want you to have a good time, but more importantly, we want you to be safe," said TDOT Commissioner John Schroer. "The chances of you, or someone you love, being in a drunk driving crash increases over the weekend and even more over a holiday weekend. Everyone thinks it won't happen to them and it always happens to somebody. Don't be that somebody."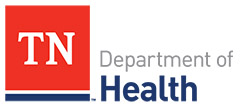 Nashville, TN – This weekend millions of people will be driving to a Super Bowl party to watch the biggest football game of the year. The Tennessee Department of Health and the Tennessee Department of Safety and Homeland Security urge all Tennesseans to be safe on the roadways this Sunday and every other day of the year.
''Most of us have fun watching the Super Bowl and enjoy a good time, but we want everyone to be safe before, during and after the game, so we encourage you to be moderate in food and drink and absolutely not to drive impaired by alcohol or any other drug,'' said TDH Commissioner John Dreyzehner, MD, MPH.

Nashville, TN – The Tennessee Department of Safety and Homeland Security is pleased to announce that Driver Services will be offering select Saturday's to citizens of Tennessee to reinstate their license in addition to their normal opportunities Monday-Friday.
The select dates being offered on Saturday's are: February 6th and 20th, March 5th and 19th, and April 2nd.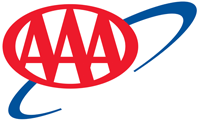 Nashville, TN – The number of deaths on Tennessee's roads last year remained below one thousand, AAA reported in its annual State of Safety presentation. This, at a time when the national trend is toward an 8.1 percent increase in road fatalities, according to the National Highway Traffic Safety Administration.
Tim Wright, Tennessee Regional President, AAA – The Auto Club Group and Don Lindsey, Tennessee Public Affairs Director, also described to the state's House and Senate transportation committees the efforts other states are making to deal with their shrinking transportation revenue.
THP Aviation directs Emergency Ground Crews to their Location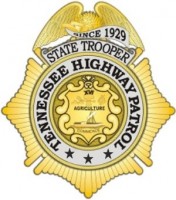 Nashville, TN – Tennessee Highway Patrol (THP) Aviation section in a non-criminal search locates two missing 35 year old men. It was reported the men had left out to ride four wheelers around 2:00pm January 10th in severely cold winter conditions.
The Weakley County Sheriff's Office contacted Captain Mansfield about the missing men. Captain Mansfield immediately requested support from THP's Aviation section. It was reported to Trooper Harold Russell that the last cell phone conversation with the men indicated they had been riding in a swampy, bottom land area just south of Stafford's Store Road in the Greenfield. The men had indicated they were lost and had ran out of fuel.