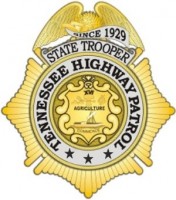 Nashville, TN – Equifax, one of the nation's three main credit bureaus suffered a data breach from mid-May through July 2017, exposing 143 million U.S. customer's personal information such as names, birth dates, social security numbers, addresses, and in some cases driver's license numbers and credit card numbers.
In light of recent data breaches involving Equifax and other companies, the Tennessee Highway Patrol's Identity Crimes Unit would like to provide you with some actions you can take if you suspect you may be the victim of identity theft.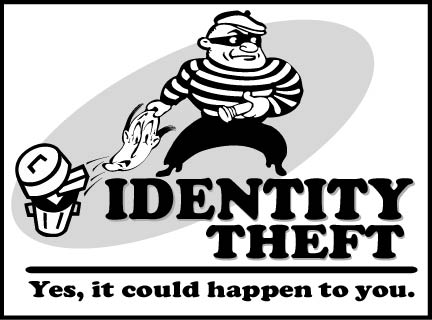 [Read more]
Will Oversee THP's Administrative Bureau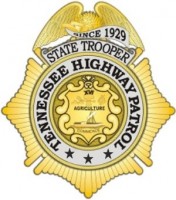 Nashville, TN – Commissioner David W. Purkey of the Tennessee Department of Safety and Homeland Security along with Colonel Tracy Trott of the Tennessee Highway Patrol (THP), announced the promotion of Tony Barham to Lieutenant Colonel over THP's Administrative Bureau. This position will be vacated after the retirement of Lieutenant Colonel John Albertson, on July 7th, 2017.
"Tony has proven himself over and over to be an effective manager and leader," said Colonel Tracy Trott. "His skills and abilities are unmatched. He has a vision for the agency that will help us build upon our previous successes," Trott added.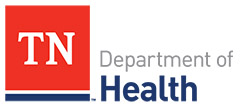 Nashville, TN – Fentanyl: It's here; it's deadly and not just illegal users are at risk. Along with fentanyl there are other, more powerful drugs like carfentanil that are being used in counterfeiting legal drugs like Percocet and even counterfeiting of illegal heroin.
That's the message leaders from the Tennessee Department of Health, Tennessee Bureau of Investigation, Tennessee Department of Mental Health and Substance Abuse Services and Tennessee Department of Safety and Homeland Security provided today during a press conference at TBI headquarters in Nashville.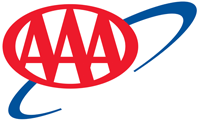 Knoxville, TN – New teen drivers, ages 16-17, are three times as likely as adults to be involved in a deadly crash, according to new research from the AAA Foundation for Traffic Safety.
This alarming finding comes as the "100 Deadliest Days" begin, the period between Memorial Day and Labor Day when the average number of deadly teen driver crashes climbs 15 percent compared to the rest of the year.

Nashville, TN – Motorists won't be slowed down by road construction as they travel Tennessee's highways this Memorial Day weekend.
The Tennessee Department of Transportation will suspend all construction-related lane closures on interstates and state routes beginning at 12:00 noon on Friday, May 26th through 6:00am on Tuesday, May 30th.
This will provide maximum roadway capacity for motorists expected to travel in the state this Memorial Day weekend.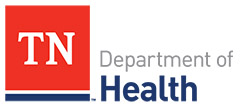 Nashville, TN – Fentanyl, an exceptionally powerful drug used legally to treat extreme pain, has found its way to the illegal drug market, and it is killing people.
According to three departments and one agency of Tennessee State Government, overdose deaths associated with fentanyl are increasing in the state and law enforcement officials have found the drug in counterfeit versions of commonly misused pain relief pills.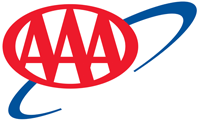 Knoxville, TN – Over 8,000 crashes and 313 fatalities involving an impaired driver occurred on Tennessee roadways in 2016 according to preliminary data from the Department of Safety and Homeland Security, TITAN Division.
To avoid becoming one of those tragic statistics, AAA and Budweiser urge everyone to have a game plan to get home safely this weekend if they are celebrating away from home with alcohol. This means choosing a designated driver, calling a cab, staying where you are celebrating or finding another safe way home.
For those that did not plan ahead and need the Tow to Go program, it is available this Friday, February 3rd through 6am Monday morning, February 6th.

Nashville, TN – Tennessee citizens with a valid handgun carry permit now have the option to upgrade to a lifetime permit for a lower cost. In 2016, the 109th Tennessee General Assembly lowered the renewal fee on lifetime handgun carry permits from $500.00 to $200.00.
The new fee for an original permit is now $100.00, and the permit is now issued for eight years.
THP Reminds Drivers to Not Drink and Drive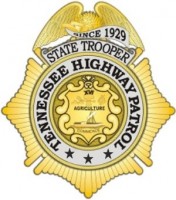 Nashville, TN – The Tennessee Highway Patrol (THP) will conduct a "No Refusal" traffic safety enforcement campaign during the 2016 New Year's Eve holiday period beginning Friday, December 30th, at 6:00pm and concluding Sunday, January 1st, at 11:59pm.
State troopers will perform saturation patrols and bar/tavern checks as well as seat belt, sobriety and driver's license checkpoints during the holiday. All of Tennessee's 95 counties will have troopers working to ensure a safe holiday as we conclude the year.
The state statute regarding "No Refusal" allows law enforcement officials to seek search warrants for blood samples in cases involving suspected impaired drivers.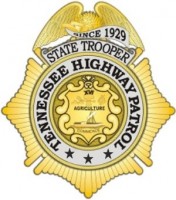 Nashville, TN – The Tennessee Highway Patrol's (THP) Identity Crimes Unit (ICU) wants to help Tennesseans protect themselves from falling victim to identity theft. Cyber Monday has officially kicked off the online shopping season, so online shoppers are reminded to take precaution when entering your personal information.
The ICU has compiled several tips that can help keep online shoppers, and their electronic devices protected from identity thieves.
For additional information on identity crimes please visit our website at http://tn.gov/safety/article/icu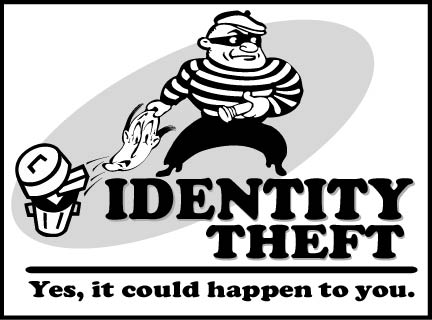 [Read more]