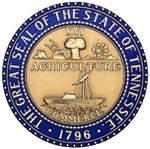 Nashville, TN - Tennessee Governor Bill Haslam joined Department of Mental Health and Substance Abuse Services (TDMHSAS) Commissioner E. Douglas Varney and others today to announce "Prescription for Success," the state's plan to prevent and treat prescription drug abuse in Tennessee.
Prescription drug abuse is a pervasive, multi-dimensional issue impacting Tennessee individuals, families, and communities. Of the 4,850,000 adults in Tennessee, it is estimated that nearly 5 percent (about 221,000) have used pain relievers, also known as prescription opioids, in the past year for non-medical purposes. Of those, it is estimated that 69,100 are addicted to prescription opioids and require treatment for prescription opioid abuse.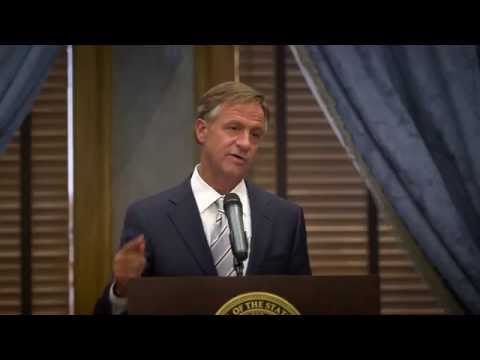 [Read more]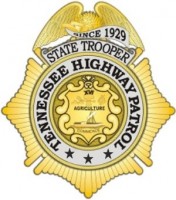 Nashville, TN - The Tennessee Highway Patrol (THP) urges motorists to take extra precautions as temperatures rise this summer and never leave children or pets in unattended vehicles. Preliminary reports indicate that eight children have already died this year due to heatstroke. None of those fatalities were in Tennessee.
"Our goal is to educate the public on the dangers of leaving children or pets unattended in vehicles. The consequences could be deadly. Citizens should call 9-1-1 immediately if they see a child, an elderly person or anyone left unattended in a hot vehicle," THP Colonel Tracy Trott said. [Read more]

Nashville, TN – In 2013, 921 newborns in Tennessee experienced withdrawal from drugs their mothers used while pregnant.
Many people across Tennessee, including a group of state leaders, are working to reduce that number and in the past year launched several efforts to help prevent the suffering and expenses associated with the condition known as neonatal abstinence syndrome, or NAS.
[Read more]
Unit Routinely Called Upon for Rescues, Emergency Situations, Investigations Across Tennessee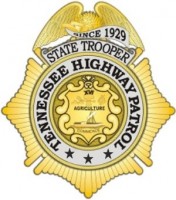 Nashville, TN – The Tennessee Highway Patrol's Aviation Unit recently trained for emergency rescue missions in the Great Smoky Mountains National Park with rangers from the National Park Service and the Tennessee State Parks, and first responders from across east Tennessee.
The training exercises, which took place in the Cades Cove area of the park, focused on air rescue and evacuation practices. The Tennessee Highway Patrol (THP) is the only state agency that operates helicopters in its aviation section.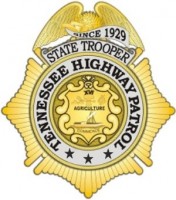 Nashville, TN – Colonel Tracy Trott announced today that the Tennessee Highway Patrol (THP) has partnered with Mothers Against Drunk Driving (MADD) to help raise awareness about the importance of designating a non-drinking driver during holiday celebrations.
Colonel Trott was joined by representatives from MADD to announce the patrol's participation in the "Tie One On For Safety" red ribbon campaign, which is the organization's signature nationwide public awareness program.

Nashville, TN – As the largest holiday shopping event of the year approaches, the Tennessee Department of Safety and Homeland Security's Identity Crimes Unit warns consumers to beware of identity theft during the celebratory season.
Identity theft is the fastest growing crime in America. Last year, for the 12th consecutive year, identity theft led the list of consumer complaints to the Federal Trade Commission (FTC). Eighteen percent of the more than two million complaints filed with the FTC were identity-theft related. [Read more]
Online Service Provides Better Customer Service, Helps Reduce Traffic and Wait times at Driver Service Centers

Nashville, TN – In an effort to provide better customer service and help reduce the wait times at state driver services centers, Commissioner Bill Gibbons today announced the Tennessee Department of Safety and Homeland Security has launched an online service that allows citizens to download or print copies of their official driver records.
Citizens can easily access three years of their driving history via a browser, tablet, or handheld device at www.tn.gov/safety, eliminating the need to visit a driver services center. [Read more]

Nashville, TN – The Tennessee Department of Safety and Homeland Security has announced a partnership with Appriss, Inc., to provide citizens with a more efficient method to access traffic crash reports from law enforcement agencies across the state.
Effective immediately, the public may retrieve collision reports online through the secure website www.tnbuycrash.com 24 hours a day, seven days a week.

Nashville, TN – The commissioners of the Tennessee Department of Transportation (TDOT) and the Tennessee Department of Safety and Homeland Security (TDOSHS) today announced specific actions their agencies are taking to help curb the number of traffic fatalities in Tennessee.
As of October 17th, there have been 800 people killed on Tennessee roadways in 2013. That is the same number of fatalities this same time last year.
TDOT Commissioner John Schroer announced his department will display the daily traffic fatality figures on its dynamic message boards across the state. This figure will be updated each weekday and will be compared to the number of fatalities on the same date in 2012. [Read more]
October Through December Worst Time For Deer-Related Crashes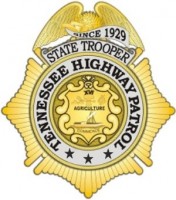 Nashville, TN – Tennessee Highway Patrol (THP) Colonel Tracy Trott today announced that three people were killed in crashes involving deer in 2012. Colonel Trott cautions motorists to be watchful of deer during the fall and winter seasons, as an increase in deer-related crashes are likely during the months of October through December.
In Tennessee, there were 5,911 deer-related crashes in 2012. That's an increase of 4.2 percent from the 5,670 crashes involving deer the previous year. Of the 2012 figure, 5,601 were property damage, 307 were wrecks with injury, and three resulted in fatalities.