Cast your vote on Facebook for THP Cruiser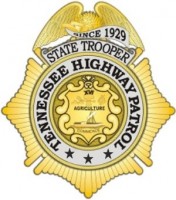 Nashville, TN – Who has the best looking patrol cruiser in the country? The Tennessee Highway Patrol (THP) and we need your vote to win. The THP is competing to win the "Best Looking Cruiser Award." The contest is sponsored by the American Association of State Troopers (AAST). State highway patrols and state police organizations from across the country are competing for the esteemed award.
"We are excited to be a part of this competition that spotlights our patrol vehicles," Colonel Tracy Trott said. "It gives our state an opportunity to showcase our cruisers and bring attention to the importance of highway safety in Tennessee."
Harmful Effects to Baby May Include Lower I.Q. for Life

Nashville, TN – An occasional glass of wine. A cigarette. A pain pill, prescribed by a doctor. All three are perfectly legal, yet each may cause harm to an unborn baby. Effects can range from short- to long-term, from behavioral and learning issues to a withdrawal syndrome the baby endures right after birth, to physical defects. Some or all of these can have an adverse impact over the baby's entire life.
A group of health, medical and government professionals from Tennessee is combining strengths to help more women of child-bearing years understand the potential dangers of alcohol, nicotine and prescription medicines. [Read more]
Online Driver Services Eliminates Visits To Centers In Some Cases

Nashville, TN – New forms of technology launched by the Tennessee Department of Safety and Homeland Security have resulted in improved customer service and reduced wait times inside the state's driver services centers. Recently launched online driver services may eliminate the need to visit a driver services center all together.
Earlier this year, the Driver Services Division updated its driver license system used by examiners and other employees to issue, suspend, and revoke driver licenses, and issue identification cards and handgun carry permits. [Read more]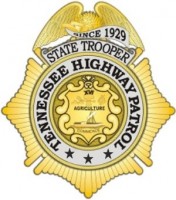 Nashville, TN – The Tennessee Highway Patrol (THP) is now accepting applications for its youth and junior trooper academies in Nashville this summer. As part of the THP's community service initiatives, this is the second year the agency has hosted free trooper academies for youth.
There are two separate camps that will be held at the THP Training Center this summer. The agency's junior trooper school, a day camp for children grades 6-8, will take place June 22nd-26th. The youth academy is an overnight camp for students in grades 9-12 that begins on July 6th and concludes on July 10th. The camps are open to boys and girls. [Read more]
Written by Tennessee State Representative Curtis Johnson
Speaker Pro Tempore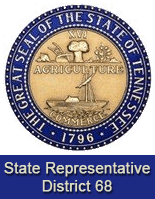 Nashville, TN – Legislation designed to save money and cut down on the time spent renewing driver licenses moved forward this week in the House of Representatives.
As many Tennesseans note, despite technologies that allow licenses to be renewed online or in mobile kiosks, driver license centers across the state are often overcrowded.
House Bill 198 seeks to help solve this problem by moving the driver license renewal period from five to eight years. As the law stands now, Tennessee has among the shortest periods of time that a license is valid when compared to other states. Most states already have either a seven or an eight year license.

Nashville, TN – Tennessee Department of Safety and Homeland Security today announced that it had re-issued new permanent driver licenses or photo ID cards to citizens who recently received a card with incorrect content due to a printing error.
The driver licenses or ID cards were incorrectly issued with the phrase "Not for Federal Identification" to 3,500 Tennesseans. The cards were issued to citizens who applied or renewed their driver license or ID card at state driver services centers on February 17th through February 19th. [Read more]
Department Upgrading Driver License Computer System to Improve Customer Service

Nashville, TN – The Tennessee Department of Safety and Homeland Security announced that online services offered by its Driver Services Division will not be available over the upcoming President's Day weekend to allow time to make improvements to the statewide driver license computer system.
Online driver services will not be available to citizens starting at 5:00pm CST on Friday, February 13th. Online services will resume at 7:00am CST on Tuesday, February 17th. All state offices are closed on Monday, February 16th for President's Day. [Read more]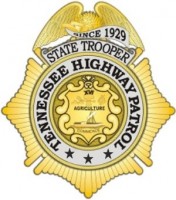 Nashville, TN – The Tennessee Highway Patrol is now accepting applications for the 2015 Citizens' Trooper Academy in the spring. Classes will be held in both Nashville and Knoxville during the spring sessions.
The Nashville session is scheduled to begin Tuesday, March 10th, while the Knoxville class will start on Thursday, March 12th. Both sessions will run from 6:00pm to 9:00pm local time weekly.
The academy, which consists of approximately 30 hours of training, is designed to develop a better understanding and awareness of the Tennessee Highway Patrol as well as its parent agency, the Department of Safety and Homeland Security, in the community through a hands-on approach. [Read more]

Nashville, TN – Tennessee Department of Safety and Homeland Security Commissioner Bill Gibbons and Department of Transportation Commissioner John Schroer has announced the preliminary number of traffic fatalities in Tennessee last year and the state's strategic highway safety plan for 2015.
The 2014 traffic fatality numbers include vehicular deaths reported by all Tennessee law enforcement agencies.
Early figures indicate there were 961 vehicular deaths on Tennessee roadways in 2014. That's the second lowest traffic fatality number since 1963 and the fifth time traffic deaths have dipped below 1,000 since that year. [Read more]
Dial *THP from Cell Phone in case of Roadside Emergency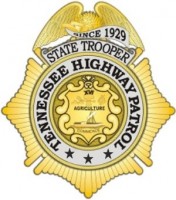 Nashville, TN – The Tennessee Highway Patrol (THP) is urging citizens to prepare for weather-related problems on the roads across the state this winter. Motorists are encouraged to dial *THP (*847) from a mobile phone for state trooper assistance in case of a roadside emergency.
"We want to make sure all Tennesseans are prepared in case they become stranded on the roads this winter. State troopers are standing by to assist motorists in the event of a roadside emergency during these extreme cold temperatures," THP Colonel Tracy Trott said. [Read more]