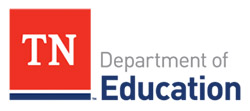 Nashville, TN – Tennessee Department of Education Commissioner Candice McQueen announced Monday that Tennessee was awarded an additional $1.2 million to further support high-quality early learning programs for classrooms across the state.
This funding is in addition to the nearly $70 million in Preschool Development Grants (PDG) the state received in 2014 to support pre-K expansion and enhancement in Nashville and the Shelby County in disbursements over four years.
In recent years, Tennessee has worked to ensure early learning programs, such as voluntary pre-K (VPK), provide children with a high-quality opportunity to develop school readiness skills and a strong foundation for learning. These newly awarded funds will allow the state to build on this work through a variety of projects, including a quality assessment of every pre-K classroom in the state.
"We want all of our students ready to succeed in school from day one," Commissioner McQueen said. "This is why it is important that we work to prepare young children for lifelong learning and support high-quality programs throughout the state. It is especially important that we support strong early learning opportunities for our students with the greatest need, and this additional funding will allow us to better support our youngest learners."
The new funding will be used to establish or develop the following activities:
VPK Director Summit to be held over the summer as an opportunity to support quality improvement work and share best practices
Quality assessment of every PDG and VPK classroom in the state to be conducted in the fall, which will give the department a quality measurement using a nationally recognized standardized tool
A robust data management system that allows the state to integrate information across multiple platforms
Regional communities of practice to support the department's work with districts
Provide additional PDG support in Shelby County and the Achievement School District
As the department continues to make quality improvements to early learning programs, it will continue to partner with districts across the state to measure program quality and to provide strategic professional development and support. Tennessee is currently in year three of the four year disbursement of the initial Preschool Development Grant, which has allowed the state to expand pre-K classrooms in high need communities and to enhance both the quality of instruction in these classrooms and to provide comprehensive services for students and families.
To find out more about early learning programs in Tennessee, visit the department's website or contact Elizabeth Alves, assistant commissioner of early learning and literacy, at Elizabeth.Alves@tn.gov. For media inquiries, contact Sara Gast, director of communications, at 615.532.6260 or Sara.Gast@tn.gov.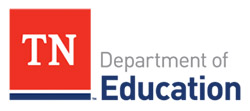 Nashville, TN – Tennessee Education Commissioner Candice McQueen has unveiled the latest version of the state Report Card, which is now available on the department's website.
This annual snapshot of school, district, and state performance offers users the ability to view multiple achievement and growth measures – in addition to metrics such as student enrollment, HOPE scholarship eligibility, school climate, and many others – in one central location.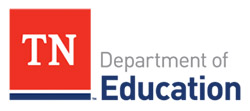 Nashville, TN – Tennessee Department of Education Commissioner Candice McQueen announced the results from the second year of the Read to be Ready Summer Grant Program, which provides funding to educators to lead tuition-free, literacy-focused summer camps for students in need across the state. In 2017, about 8,000 rising first, second, and third grade students—7,500 more students than last summer—gained critical reading skills and increased in their motivation to read.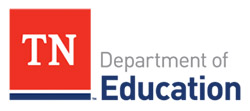 Nashville, TN – Tennessee Education Department Commissioner Candice McQueen today announced that Tennessee public school students have crossed a new threshold, earning an average composite score of 20.1 on the ACT.
Tennessee public high school students improved from the 2016 average of 19.9, with more than 3,500 additional students taking the exam this year.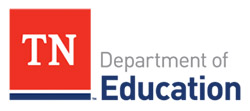 Nashville, TN – Tennessee Governor Bill Haslam and Education Commissioner Candice McQueen announced today that the 2016-17 graduation rate of 89.1 percent is the highest on record for Tennessee.
The statewide graduation rate is up more than half a percentage point since last year, and overall it has increased 3.6 percent since the 2010-11 school year. This year, graduation rates increased in nearly 56 percent of districts with high schools.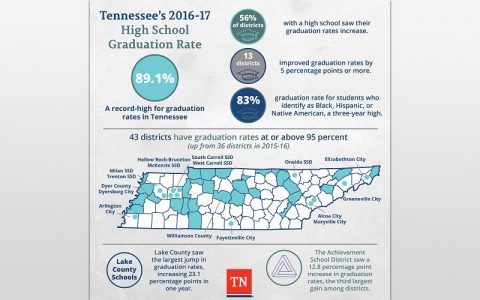 [Read more]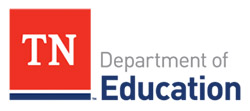 Nashville, TN – Tennessee Department of Education Commissioner Candice McQueen has announced that Tennessee high school students improved across all subject areas – English, math, science, and U.S. history – on the 2016-17 TNReady end-of-course exams.
Thousands of additional students are meeting course expectations compared to last year, and the state reduced the percentage of students scoring at the lowest achievement level across all subject areas.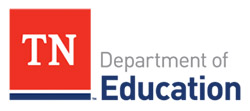 Nashville, TN – Today, Tennessee Commissioner of Education Candice McQueen released an update on the department's strategic plan, Tennessee Succeeds, providing a snapshot of some of the department's key work from the past year, progress toward our goals, vision for the work ahead, and picture of the state of education in Tennessee.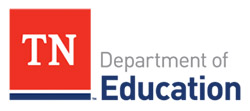 Nashville, TN – Tennessee Department of Education Commissioner Candice McQueen announced today that the state is expanding its ACT Senior Retake Day to all Tennessee public high school students in the class of 2018, totaling nearly 70,000 students.
In addition, the department is making it easier for public school seniors to retake the ACT this fall by offering this second opportunity during the school day in students' own schools.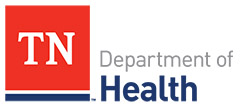 Nashville, TN – To prevent the spread of diseases and to keep our kids of all ages and their classmates safe, healthy and in school learning, all students in Tennessee, from kindergarten to college, must have proof of immunizations before they can start school.
State leaders of health and education say it's best to get those important vaccines now to avoid longer wait times later and to ensure a smooth beginning to the 2017 school year.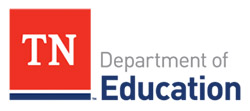 Nashville, TN – The Tennessee Department of Education has released the Dyslexia Resource Guide, which offers assistance to schools for identifying and supporting for students showing characteristics of dyslexia.
This guide provides districts with information related to screening procedures for dyslexia, specific interventions, professional learning resources, and reporting requirements.