Nashville, TN – Farms and farmers markets across Tennessee are filled with irresistible autumn décor, much of which is delicious. Choosing edible pumpkins and hard squashes helps make the most of autumn produce purchases.
Most pumpkins are edible, but don't try to use a pumpkin as a lantern one day and then use it for cooking the next. Pumpkin should be cooked the day it's cut.
Horse Owners Urged to Take Precautions

Nashville, TN – The Tennessee state veterinarian has announced three new cases of horses sickened by viruses that infect the blood.
A horse in Davidson County and a horse in Knox County recently tested positive for West Nile Virus (WNV). A horse in Bedford County tested positive for equine infectious anemia (EIA). Sick horses cannot directly infect people with WNV or EIA.

Nashville, TN – The Tennessee Department of Agriculture Division of Forestry and Huber Engineered Woods LLC (HEW) are teaming up to initiate the Trees for Tennessee Seedling Program.
The program aims to provide an avenue for the establishment of as many as 1 million pine seedlings on at least 400 acres throughout the greater Tennessee Valley and Cumberland Plateau.

Nashville, TN – Tennessee's wet and muddy spring quickly gave way to a hot and sunny summer. For the state's farmers and for the customers who wait anxiously for seasonal you-pick farms and farmers markets to open, the race is on to fill buckets, market booths, pantries and home freezers with local produce.
Fruits in particular have relatively brief growing seasons, and the recent turn in the weather caused blueberry and blackberry crops to ripen rapidly. Early peaches are available at some Tennessee orchards.

Nashville, TN – The state veterinarian is advising dog owners to monitor their pets due to reports of canine influenza in Tennessee.
The UT College of Veterinary Medicine recently confirmed detection of canine influenza (CI) in four dogs in East Tennessee. The illness in three of the dogs is believed to have originated at a dog show in Perry, Georgia.

Nashville, TN – The state veterinarian for Tennessee is urging all poultry owners to take extra precautions to protect their flocks from illness.
"We are working to protect the poultry population from exposure to avian influenza," State Veterinarian Dr. Charles Hatcher said. "The best way to protect your birds is to increase your biosecurity measures and particularly, to keep your birds at home for now."

Nashville, TN – The state veterinarian confirms that a flock of chickens at a commercial poultry breeding operation has tested positive for low pathogenic avian influenza (LPAI).
This chicken breeding operation is located in Giles County, Tenn. The company that operates it is a different company from the one associated with the recent detection of highly pathogenic avian influenza (HPAI) in Lincoln County. At this time, officials do not believe one premises sickened the other.

Nashville, TN – Christmas trees are not the only draw to Tennessee's Christmas tree farms.
"The best reason to visit a local Christmas tree farm is to make great memories," Tennessee Department of Agriculture Marketing Specialist Clay Dunivan said. "People have so much fun being outdoors at a farm during the holiday season."
"Friends and families can enjoy a wagon ride through the trees, drink hot chocolate or cider, see Santa Claus, take a holiday crafts class, and even make their own wreaths and garland—with the help of the farmer, of course," stated Dunivan.

Nashville, TN – With unseasonably warm weather persisting well into the fall, mosquito-borne illnesses remain a serious health threat for horses in Tennessee.
A horse in Dyer County and a horse in Gibson County both recently tested positive for West Nile Virus (WNV).
A horse in Chester County has tested positive for Eastern Equine Encephalitis (EEE).
Sick horses cannot directly infect people with WNV or EEE.
[Read more]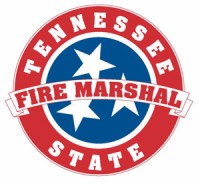 Nashville, TN – With dry conditions, low water levels, and little to no precipitation forecast throughout most of Tennessee for the foreseeable future, the State Fire Marshal's Office (SFMO) reminds Tennesseans to make fire prevention and fire safety a top priority this fall.
"Drought conditions are increasing the threat of wildfires in Tennessee counties, specifically those in the eastern portion of the state," said State Fire Marshal and Commerce & Insurance Commissioner Julie Mix McPeak. "We urge Tennesseans to heed any burn bans currently activated in their community. By employing just a few basic fire safety precautions, the public can help prevent the devastating loss of life and property."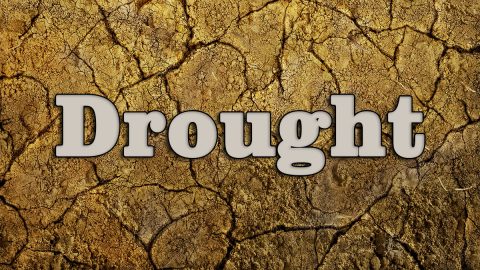 [Read more]