Tennessee Department of Education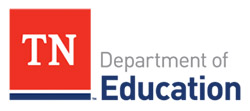 Nashville TN – Tennessee Commissioner of Education Candice McQueen announced the 2018 TNReady student assessment results today, sharing that while results vary statewide, there are encouraging trends – including strong growth in English language arts for elementary grades and improvement in high school math.
Students in historically disadvantaged student groups also showed notable progress. Gaps between student groups narrowed in multiple areas, and students in Priority schools – including the Achievement School District – grew faster than their non-Priority school peers nearly across the board.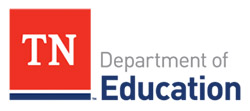 Nashville, TN – Tennessee Education Department Commissioner Candice McQueen today announced that Tennessee public school students have crossed a new threshold, earning an average composite score of 20.1 on the ACT.
Tennessee public high school students improved from the 2016 average of 19.9, with more than 3,500 additional students taking the exam this year.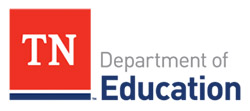 Nashville, TN – Tennessee Department of Education Commissioner Candice McQueen has announced that Tennessee high school students improved across all subject areas – English, math, science, and U.S. history – on the 2016-17 TNReady end-of-course exams.
Thousands of additional students are meeting course expectations compared to last year, and the state reduced the percentage of students scoring at the lowest achievement level across all subject areas.
Developing Your Child's Scientific Understanding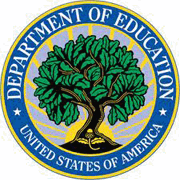 Washington, D.C. – Children can be introduced gradually to basic scientific concepts that will provide a framework for understanding and connecting many scientific facts and observations.
Here will focus on five concepts and processes taken from the National Science Education Standards, released in 1996 by the National Resource Council of the National Academy of Sciences.[ 2 ]
You can easily introduce your child to the following five concepts through many simple science-related activities that you and your child can do at home or in the community.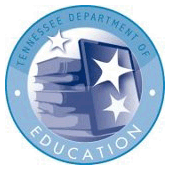 Nashville, TN – The Tennessee Department of Education announced that students across the state performed better on the 2013 Tennessee Comprehensive Assessment Program (TCAP) than the previous year, marking three consecutive years of continued improvement.
For the first time since the state implemented more rigorous standards in 2009, more than half of students in grades 3-8 are on grade level in every TCAP Achievement subject, reaching higher levels of proficiency in 2013 on 22 of 24 tested subjects than in 2012.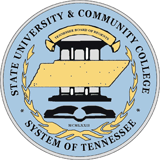 Nashville, TN – Tennessee Board of Regents community colleges and Tennessee Technology Centers were awarded more than $17.1 million in federal grants for job training programs in health care- and manufacturing-related fields today.
U.S. Secretary of Labor Hilda Solis announced today that TBR schools will receive funds through three different awards. A consortium of all of Tennessee's community colleges and technology centers will receive almost $12.6 million for health care training; Chattanooga State Community College will receive more than $3 million for manufacturing job training; and Pellissippi State Community College and the TTC-Murfreesboro will take part in a $15 million Michigan-based consortium to redesign teaching and delivery programs in manufacturing. [Read more]
Tennessee Department of Education

Nashville, TN – Eighth-grade students in Tennessee scored higher in science than they did two years prior, according to the latest results from the National Assessment of Educational Progress, or NAEP, also known as the Nation's Report Card.
About 28 percent of students in Tennessee scored at or above proficient in science in 2009, compared to nearly 31 percent in 2011, while the average scale score went up from 148 to 150. Tennessee ranks 32nd out of 50 states and the District of Columbia in NAEP science results. [Read more]

Nashville, TN – Time flies when you are making progress. Governor Bill Haslam and the Tennessee Department of Education commemorated the first anniversary of Tennessee's Race to the Top win at an education roundtable discussion today.
Key stakeholders in winning and executing Tennessee's First to the Top plan participated in the discussion by taking stock of the great progress Tennessee has made and recognizing the work yet to be done for the children of Tennessee. [Read more]
A chemist, research scientist and physical therapist are among the group of over 25 individuals making a career change this summer to become a teacher through the Tennessee Department of Education's Teach Tennessee program. Teach Tennessee is a statewide transitional licensure program created by Governor Phil Bredesen that addresses the need for classroom teachers by challenging mid-career professionals, retirees and others to teach.
Twenty-eight "Governor's Fellows" from 20 Tennessee counties, Alabama and Florida will begin their training this week to earn certification to teach this fall.
"These types of focused, skilled, professional instructors are exactly what we need in the classroom as we move forward with implementation of the STEM – Science, Technology, Engineering and Math – initiatives of Race to the Top," said Governor Phil Bredesen. [Read more]