AAA
Tampa, FL – Dropping by two-cents on the week, the national gas price average is $2.95 reports AAA. This is the first time there has been a decrease in the national average since mid-March.
The drop, albeit it small, follows the latest Energy Information Administration (EIA) report showing consistently strong demand although it is running slightly below (100,000 b/d less) the same week last year.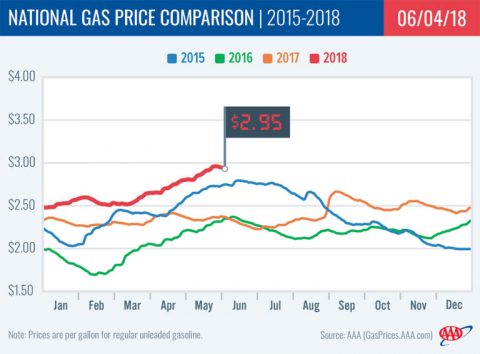 [Read more]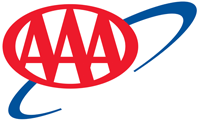 Tampa, FL – The national gas price average has been steadily decreasing for nearly two weeks dropping from the year-to-date high of $2.61 (on February 5th) to today's national average of $2.53.
Motorists in nearly every state are paying less on the week with Midwest and Southern states seeing the largest price drops at the pump. Hawaii (+2 cents) and Indiana (+1 cent) were the only states to see increases.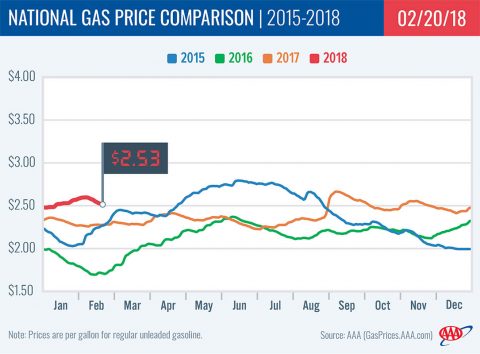 [Read more]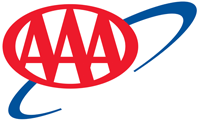 Tampa, FL – Gas prices jumped four cents on the week landing today's national average at $2.53. According to the Energy Information Administration (EIA), gasoline demand increased 164,000 bbl on the week to register at 8.8 million.
The demand measurement is the highest demand for the first EIA report of January since 2011. The demand increase is a contributing factor to this week's higher pump prices.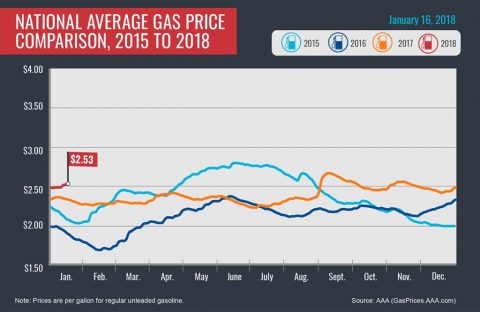 [Read more]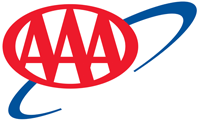 Tampa, FL – At $2.49, the national gas price average is the most expensive seen at the start of a new year since 2014, when gas prices were more than $3.00/gallon. High travel volumes over the holidays drove gas prices up five cents on the week.
At the start of 2018, motorists in the Northeast, South and the upper Midwest are seeing pump prices as much as 13 cents more expensive than last one week ago.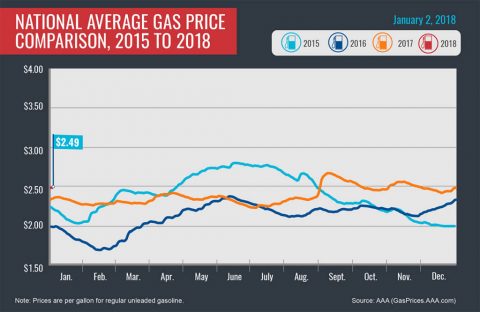 [Read more]
Journal of the American Heart Association Report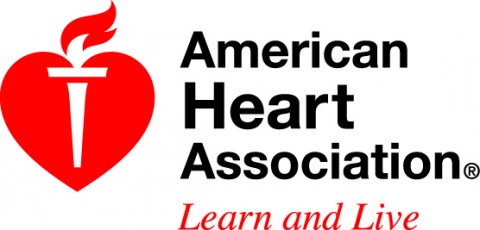 Dallas, TX – The slow and gentle movements of Tai Chi hold promise as an alternative exercise option for patients who decline traditional cardiac rehabilitation, according to preliminary research in Journal of the American Heart Association, the Open Access Journal of the American Heart Association/American Stroke Association.
After a heart attack, more than 60 percent of patients decline participation in cardiac rehabilitation.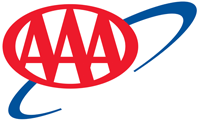 Tampa, FL – Pump prices have fallen for 10 consecutive days, reaching today's national average price of $2.17 per gallon. Drivers are benefiting from the price of retail gasoline with today's average five cents less per gallon than one week ago and eight cents less than one month ago.
The abundance of crude oil in the global market is contributing to lower prices, and as a result, retail averages are the same price as compared to one year ago.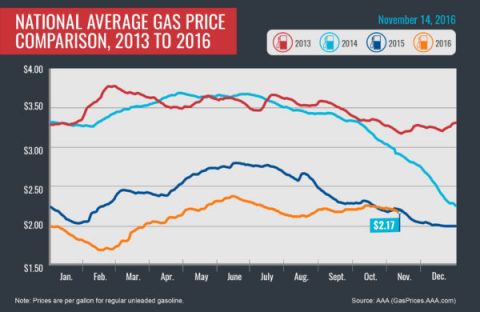 [Read more]

Nashville, TN – The American Red Cross is helping people impacted by the frigid cold air covering two-thirds of the country, and offers steps people can take to stay safe during this dangerous weather.
"Our volunteers remain on stand-by to respond if there is a significant, unforeseen, emergency incident or event that displaces individuals from their normal place of dwelling which would cause us to open an emergency shelter," said David Kitchen, Regional Disaster Program Officer. "We have been closely monitoring the weather system for the past several days and as soon as we realized that the flash freeze had the potential to strand motorists as well as to cause life-threatening situations, we immediately began activating our disaster action plan." [Read more]
How to spend less and get more-plus new in-store programs that can help you save

Yonkers, NY – Grocery stores are offering a slew of time and money-saving incentives including free shipping offers for online orders and an ever-expanding catalog of mobile apps and deals.
The September 2012 issue of ShopSmart magazine, from the publisher of Consumer Reports, features a simple guide to the new world of grocery shopping including tips for stretching your grocery dollars to the max. [Read more]