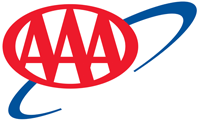 Orlando, FL – Owning and operating a new vehicle in 2017 will cost a driver an average of $8,469 annually, or $706.00 each month, according to a new study from AAA. The annual evaluation of driving costs reveals that small sedans are the least expensive vehicles to drive at $6,354 annually, however small SUVs ($7,606), hybrids ($7,687) and electric vehicles ($8,439) all offer lower-than-average driving costs to U.S. drivers.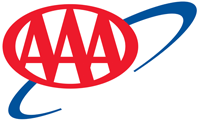 Orlando, FL – 'Tis the season to traditionally spend with family and friends and this year Americans are traveling in record numbers. AAA forecasts 107.3 million Americans will take to planes, trains, automobiles and other modes of transportation during the year-end holiday period from Saturday, December 23rd through Monday, January 1st.
This will be the highest year-end travel volume on record and a 3.1 percent increase in travel volume compared with last year.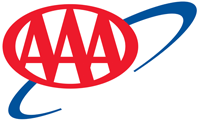 Orlando, FL – According to new research from AAA, premium gasoline offers some benefit to select vehicles, but is becoming increasingly expensive for drivers. In recent years, the price gap between premium and regular-grade gasoline has risen from a historically steady 10 percent to 25 percent or more per gallon.
While past AAA research has shown no benefit in using premium gasoline in a vehicle designed to operate on regular fuel, new testing indicates that some vehicles – those that recommend, but do not require premium gasoline – may see increased fuel economy and performance under certain driving conditions when using the higher-octane gasoline.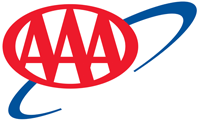 Tampa, FL – All signs point to higher gas prices. Gasoline demand is surging while inventories are beginning to slip. Meanwhile, refineries are getting rid of excess winter blend gasoline as they continue to push summer blend fuel into the market, which is more expensive to produce.
Today the national average for a gallon of regular unleaded gasoline is $2.32, an increase of 3 cents from last week, up a few fractions of a cent from one month ago, and 26 cents more than this time last year.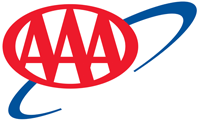 Tampa, FL – Motorists saw modest movement at the gas pump last week. Gas prices inched higher in Florida, slipped slightly lower in Georgia, and remained the same in Tennessee.
"This is the type of volatility we expect to see at the pump this time of year, as supply and demand patterns shift," said Mark Jenkins, spokesman, AAA – The Auto Club Group.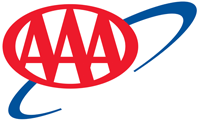 Tampa, FL – Gas prices have declined 14 of the last 16 days. During that time, the national average price has declined 2 cents. Pump prices have drifted lower on increased inventories and declining oil prices.
"Gas prices are falling now, but fundamentals are pointing higher," said Mark Jenkins, spokesman, AAA – The Auto Club Group. "Gulf Coast refineries are moving into their peak maintenance season, causing them to reduce gasoline production at a time when demand is slowly rising. This seasonal trend, could push gas prices 25-50 cents higher by June, unless oil prices do not recover as expected."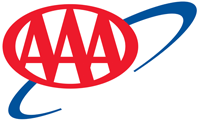 Tampa, FL – Gas prices are holding steady after inching up last week. The national average price for a gallon of regular unleaded is $2.31 – nearly 3 cents more than a week ago. Compared to last year, motorists are paying 50 cents more for a gallon of gasoline and $7.00 more for a full tank of gas.
"Last week's price hike is pretty normal for this time of year, and there will likely be more of that to come in the next few months," said Mark Jenkins, spokesman, AAA – The Auto Club Group.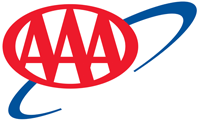 Tampa, FL – Refineries are easing into maintenance season, which normally signals a gradual increase in prices at the pump. Throughout the past five years, gas prices rose 35-70 cents from February to Memorial Day, and motorists should expect the same this year.
"The seasonal increase hasn't begun yet, but it's coming," said Mark Jenkins, spokesman, AAA – The Auto Club Group.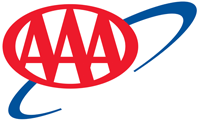 Tampa, FL – Prices at the pump rose slightly this week. The national average for a gallon of regular unleaded gasoline is $2.279 today, up nearly a penny from last week, down 8 cents from a month ago and an increase of 58 cents over last year.
"Low demand is keeping downward pressure on gasoline prices," said Josh Carrasco, spokesman, AAA – The Auto Club Group. "OPEC's cuts are being offset by increases in domestic oil production, high gasoline and oil inventories and a drop in gasoline demand. Gas prices should remain steady in the near-term before taking their seasonal upswing as we head into the spring."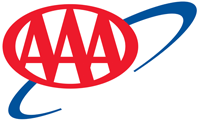 Tampa, FL – Increased U.S. crude oil production and lower gasoline demand has kept downward pressure on the national average price at the pump, which has fallen for 20 consecutive days.
Today's national average price for regular unleaded gasoline is $2.22 per gallon, down eight cents versus last week, a decline of 7 cents compared to one month ago and 41 cents more per gallon year-over-year.