Clarksville-Montgomery County has Second Highest Gas Prices in Tennessee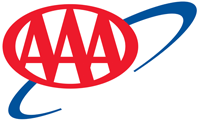 Nashville, TN – Tennessee gas prices have been on a steep slide for the last three weeks and should drift even lower this week. The state average declined for the 28th consecutive day on Sunday, dropping a total of 20 cents during that time.
Tennessee motorists are paying an average of $2.39 at the pump, an 8 cent discount from last week.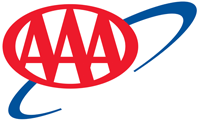 Tampa, FL – Prices at the pump rose slightly this week. The national average for a gallon of regular unleaded gasoline is $2.279 today, up nearly a penny from last week, down 8 cents from a month ago and an increase of 58 cents over last year.
"Low demand is keeping downward pressure on gasoline prices," said Josh Carrasco, spokesman, AAA – The Auto Club Group. "OPEC's cuts are being offset by increases in domestic oil production, high gasoline and oil inventories and a drop in gasoline demand. Gas prices should remain steady in the near-term before taking their seasonal upswing as we head into the spring."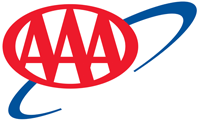 Tampa, FL – The national average price of regular unleaded gasoline remained relatively stable over the past week, settling at today's price of $2.27 per gallon.
Although today's average remains flat compared to one week ago, drivers are paying ten cents less per gallon month-over-month, and 52 cents more per gallon year-over-year.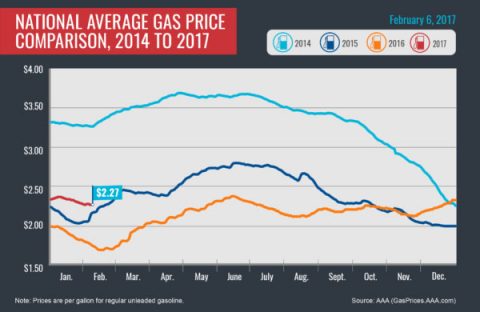 [Read more]