Nashville, TN – The upcoming segment of Tennessee's statewide fall Canada goose season will run October 14th-31st, 2017 while the northwest Canada goose zone dates are October 14th-18th, 2017.
The northwest Canada zone includes Lake, Obion, and Weakley counties, and portions of Dyer County and Gibson County. The statewide zone is all counties and portions of Dyer and Gibson counties not included in the northwest zone.

Nashville, TN – Antlerless deer hunting will be allowed on all privately owned lands in Unit L counties January 9th-13th. This is the second year for the five days of hunting following the completion of the deer season on January 8th.
Privately owned lands include leased land and lands owned by individuals. It is the responsibility of hunters to obtain verbal or written permission to hunt on privately owned lands.

Nashville, TN – In counties and communities across Tennessee, anti-drug coalitions are working to reduce dependence on harmful and potentially lethal substances such as prescription drugs, alcohol, and tobacco.
These local efforts, funded by the State of Tennessee since 2008, help get the word out about the dangers and consequences of substance use.
Tennessee Historical Commission Awards Grants to Preserve Historic Sites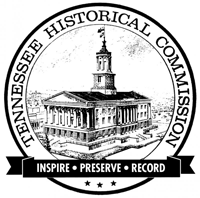 Nashville, TN – The Tennessee Historical Commission has awarded 31 grants from the federal Historic Preservation Fund to community and civic organizations for projects that support the preservation of historic and archaeological resources.
"Tennessee's treasured historic places make our state unique and contribute to our quality of life," said Patrick McIntyre, state historic preservation officer and executive director of the Tennessee Historical Commission. "These grants will help protect the sites for future generations to study and enjoy."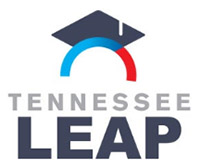 Nashville, TN – The Labor Education Alignment Program (LEAP) will showcase its successes at sites across Tennessee on TN LEAP Day, February 29th. Education and employer sites throughout the twelve LEAP site areas will demonstrate the skills students are learning through the program and provide students an opportunity to meet with employers.
TN LEAP Day, which will coincide with "Leap Day" on February 29th, will be host to twelve concurrent events at each of the LEAP programs across Tennessee.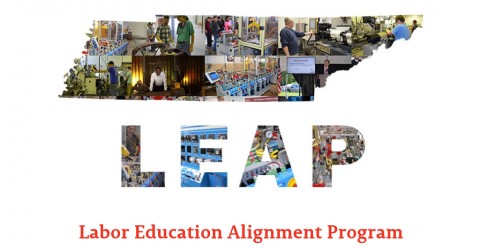 [Read more]

Nashville, TN – The Tennessee Fish and Wildlife Commission elected its new officers for 2016-17 during its one-day February meeting on Friday at the Tennessee Wildlife Resources Agency's Region II Ray Bell Building.
Harold Cannon (Lenoir City) will serve as the 2016-17 chairman after he was vice chairman this past year. Jamie Woodson (Lebanon) moves from serving as secretary to vice chairman. David Watson (Lookout Mountain) was elected as the TFWC's new secretary.
Conservation Reserve Program Sign-up to Be Held December 1st-February 26th

Nashville, TN – The Tennessee Wildlife Resources Agency has been informed that U.S. Agriculture Secretary Tom Vilsack announced a Conservation Reserve Program (CRP) general sign-up will be held December 1st, 2015, through February 26th, 2016.
Through the program's various targeted continuous CRP practices, the general and continuous program offerings will provide a much-needed habitat boost to recovering bobwhite quail along with other upland and wetland wildlife species. Vilsack also said that eligible existing program participants with contracts that expired September 30th, 2015, may be granted an option for a one-year extension. [Read more]

Nashville, TN – The official 2015 Tennessee Transportation Map is now available for travelers. This year's map contains new information to assist motorists, and features a special cover to commemorate the Tennessee Department of Transportation's centennial.
The 2015 map contains historical photographs that look back at the development of Tennessee's highway system over the last 100 years. It also highlights State Route 1, the first cross-state highway built by the state of Tennessee.

Nashville, TN – For the second consecutive year, four of the five participants recorded harvests in the Tennessee Elk Hunt held October 20th-24th at North Cumberland Wildlife Management Area.
In the Tennessee Youth Elk Hunt, held the weekend of October 25th-26th, the participant had a harvest for the third in as many years since the hunt was established. Robert L. Goodner, a 14-year old from Cleveland was the first boy selected for the youth hunt. [Read more]
Habitat International CEO Jonathan Reckford to speak at Governor's Reception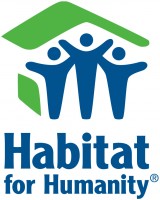 Nashville, TN – Habitat for Humanity is celebrating its 35th anniversary in the State of Tennessee with a reception at the Governor's Residence Thursday, October 24th from 6:00pm to 8:00pm where Jonathan T.M. Reckford, CEO of Habitat for Humanity International, will be presenting special recognition to significant supporters whose partnership has contributed so greatly in helping the Habitat for Humanity reach this milestone.
Tennessee ranks fourth in the number of new Habitat for Humanity homes built nationwide.