American Heart Association Rapid Access Journal Report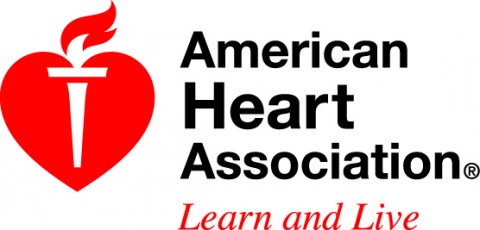 Dallas, TX – If your dinner plate often includes fried chicken, gravy-smothered liver, buttered rolls and sweet tea — your heart may not find it so tasty.
Eating a Southern-style diet is associated with an increased risk of heart disease, according to research published in Circulation, an American Heart Association journal.
State Farm® Releases Top States for Lightning Claims; Joins IBHS for Lightning Awareness Week

Murfreesboro, TN – Lightning may not seem as destructive as other natural disasters, yet a strike can cause serious damage to business equipment and electrical appliances, disrupt electrical service for long periods of time, and spark wildfires.
In 2014, State Farm paid nearly $149 million dollars for insurance claims as a result of damage from lightning strikes.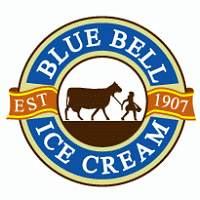 Brenham, TX – Blue Bell Ice Cream of Brenham, Texas, is voluntarily recalling all of its products currently on the market made at all of its facilities including ice cream, frozen yogurt, sherbet and frozen snacks because they have the potential to be contaminated with Listeria monocytogenes, an organism which can cause serious and sometimes fatal infections in young children, frail or elderly people, and others with weakened immune systems.
Although healthy individuals may suffer only short-term symptoms such as high fever, severe headaches, stiffness, nausea, abdominal pain and diarrhea, Listeria infection can cause miscarriages and stillbirths among pregnant women.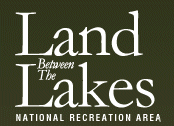 Golden Pond, KY – A public auction to reduce the size of Land Between The Lakes' bison herds will be held on Saturday, January 31st, 2015.
The sale begins at 9:00am Central Standard Time at the Elk & Bison Prairie corral. Bidder registration, final sale list, and viewing begin at 8:00am. Bison purchases may be made with cash, credit card, or personal check at time of bid acceptance.
Baiting Program Expanding in Tennessee This Year to Prevent Raccoon Rabies

Nashville, TN – The Tennessee Department of Health is working with the United States Department of Agriculture to help prevent rabies by distributing oral rabies vaccine for wild raccoons along Tennessee's borders with Alabama, Georgia, North Carolina and Virginia.
The annual baiting program administered by USDA's Animal and Plant Health Inspection Service, Wildlife Services, began in Tennessee September 27th, 2014.
"Control of raccoon rabies is vital to public health, as reducing rabies in wildlife helps prevent transmission to people, pets and livestock," said Health Commissioner John Dreyzehner, MD, MPH. "We are pleased to be part of this important and effective program."
State Farm® Paid out Nearly $15 Million in Lightening Claims in 2013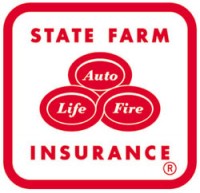 Lightning is an underrated danger and the second leading cause of storm-related deaths in the U.S., exceeded only by floods. Most lightning claims were surge or power related.
Damage is generally caused by power surges carried by the electrical wiring, TV cable, or phone lines serving the home or business and usually involve one or more electronic items.
According to State Farm, Tennessee paid out more than $5 million in lightning claims. Georgia led the nation in claims resulting from lightening in 2013 with nearly $15 million paid out.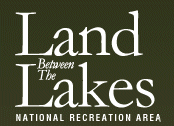 Golden Pond, KY – Land Between The Lakes National Recreation Area is pleased to announce the birth of a ¾ pound female red wolf on May 2nd,2014. The Woodlands Nature Station's captive, endangered red wolves are the proud parents.
The new female pup is just now emerging from her den and stretching her legs followed by two very attentive and nervous parents. She will remain with her parents for at least 18 months and then be transferred to a zoo or nature center to start her own pack.
U.S. Department of Veterans Affairs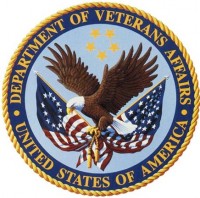 Washington, D.C. – Three years after the Civil War ended, on May 5th, 1868, the head of an organization of Union veterans — the Grand Army of the Republic (GAR) — established Decoration Day as a time for the nation to decorate the graves of the war dead with flowers. Maj. Gen. John A. Logan declared that Decoration Day should be observed on May 30th.
It is believed that date was chosen because flowers would be in bloom all over the country.
The first large observance was held that year at Arlington National Cemetery, across the Potomac River from Washington, D.C.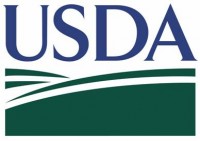 Nashville, TN – USDA's Natural Resources Conservation Service will target over $885,197 this year in technical and financial conservation assistance for Tennessee farmers, ranchers and forest landowners in persistent poverty rural areas.
StrikeForce for Rural Growth and Opportunity is a USDA effort that focuses high-priority assistance in rural communities in 20 states with a special emphasis on historically underserved farmers, ranchers and communities in counties with persistent poverty. [Read more]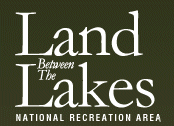 Golden Pond, KY – Land Between The Lakes (LBL) National Recreation Area celebrates Wolf Week October 6th-11th. Join us at the Woodlands Nature Station to learn more about these intelligent, awe-inspiring, and rare animals. Fun, educational programs will be featured throughout the week for wolf enthusiasts of all ages.
The Nature Station participates in the Red Wolf Recovery Program, a captive breeding program for the endangered red wolf. "Red wolves were once declared officially extinct in the wild. [Read more]