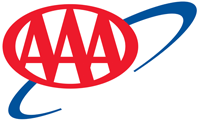 Knoxville, TN – The Colonial pipeline, supplying much of the East Coast running from Texas to New Jersey See Map Here, has been partially closed since September 9th when a leak was discovered in Alabama.
The company originally anticipated having the pipeline reopened by this weekend, but bad weather has delayed the fix. This partial closure has caused tighter supply for some southeast and Mid-Atlantic states.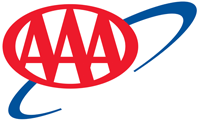 Tampa Bay, FL – The national average price of gas has held relatively steady over the past week and has declined on just one of the past four days.
The national average price for regular unleaded gasoline is $2.12 per gallon, which is the lowest price for this date since 2004 and 26 cents below 2016's peak price to date of $2.40 on June 11th.
Today's price is one cent less than one week ago, 12 cents less than one month ago and 48 cents less than the same date last year.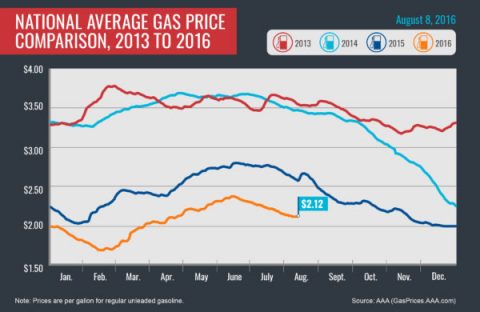 [Read more]

Nashville, TN – Tennessee ranks No. 1 among U.S. states for advanced industry job growth since 2013, the Brookings Institution found in a newly released report.
From 2013 to 2015, Tennessee's advanced industry jobs increased by an average of 4.6 percent annually, according to Brookings, a Washington, D.C.-based think tank. With the highest percentage growth rate among U.S. states, Tennessee outpaced the national average of 2.46 percent annual advanced industry job growth.

Murfreesboro, TN – Independence Day is upon us. As you celebrate the nation's birthday, be aware that July is the third busiest month for theft claims.
According to State Farm®, Tennessee had 2,786 claims in July 2015. Kentucky had 1,400 claims.
Health, Agriculture & TWRA Leaders Ask Tennesseans to Help Fight Deadly Disease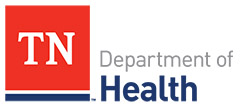 Nashville, TN – In the first three months of this year, the Tennessee Department of Health State Public Health Laboratory has confirmed rabies in three wild animals and five pet dogs and cats.
The deadly disease is causing concern for officials with the departments of Health and Agriculture and the Tennessee Wildlife Resources Agency, who believe some may have forgotten or are not aware of the impact of rabies.
American Heart Association Rapid Access Journal Report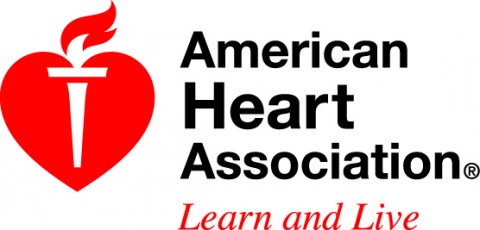 Dallas, TX – While heart disease death rates have declined overall in the United States, there are dramatic differences in those rates among U.S. counties, including weaker declines found south of the Mason-Dixon Line, according to new research in the American Heart Association's journal Circulation.
The findings reveal a notable geographic shift in death rates from heart disease since the early 1970s, emphasizing the importance of geography for heart disease prevention and treatment, according to Michele Casper, Ph.D., the study's lead author and an epidemiologist at the Centers for Disease Control and Prevention's (CDC's) Division for Heart Disease and Stroke Prevention in Atlanta, Georgia.

Nashville, TN – The Tennessee Department of Health is working with the United States Department of Agriculture to help prevent rabies by distributing oral rabies vaccine for wild raccoons along Tennessee's borders with Alabama, Georgia, North Carolina and Virginia. The annual baiting program administered by USDA's Animal and Plant Health Inspection Service, Wildlife Services, began in Tennessee September 25th, 2015.
"Control of raccoon rabies is vital to public health. We are pleased to be part of this important and effective program to reduce rabies in wildlife, which helps prevent transmission to people, pets and livestock," said TDH Commissioner John Dreyzehner, MD, MPH.
American Heart Association Rapid Access Journal Report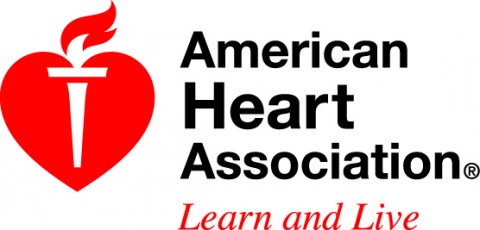 Dallas, TX – If your dinner plate often includes fried chicken, gravy-smothered liver, buttered rolls and sweet tea — your heart may not find it so tasty.
Eating a Southern-style diet is associated with an increased risk of heart disease, according to research published in Circulation, an American Heart Association journal.
State Farm® Releases Top States for Lightning Claims; Joins IBHS for Lightning Awareness Week

Murfreesboro, TN – Lightning may not seem as destructive as other natural disasters, yet a strike can cause serious damage to business equipment and electrical appliances, disrupt electrical service for long periods of time, and spark wildfires.
In 2014, State Farm paid nearly $149 million dollars for insurance claims as a result of damage from lightning strikes.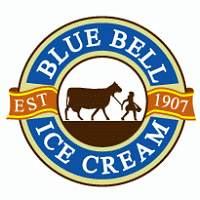 Brenham, TX – Blue Bell Ice Cream of Brenham, Texas, is voluntarily recalling all of its products currently on the market made at all of its facilities including ice cream, frozen yogurt, sherbet and frozen snacks because they have the potential to be contaminated with Listeria monocytogenes, an organism which can cause serious and sometimes fatal infections in young children, frail or elderly people, and others with weakened immune systems.
Although healthy individuals may suffer only short-term symptoms such as high fever, severe headaches, stiffness, nausea, abdominal pain and diarrhea, Listeria infection can cause miscarriages and stillbirths among pregnant women.