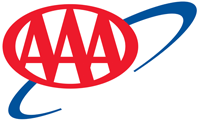 Tampa Bay, FL – At $2.45, today's national gas price average is the highest recorded price for a gallon of unleaded gasoline so far this year.
The near-term combinations of numerous refinery and pipeline shut downs, tightened access to supply levels in the Gulf and anticipated high gasoline demand surrounding Labor Day weekend, means motorists may not have seen the full impact of Harvey at the pump.
Journal of the American Heart Association Report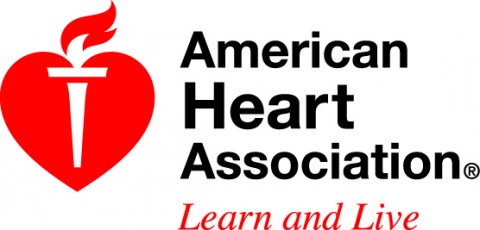 Dallas, TX – Nationwide, less than half of stroke patients discharged from the hospital received a prescription for cholesterol-lowering medications called statins, and the likelihood of a prescription varied by patients' geographic location, sex, age and race, according to new research in Journal of the American Heart Association, the Open Access Journal of the American Heart Association/American Stroke Association.
For patients with ischemic stroke or transient ischemic attacks ("mini-stroke"), the American Heart Association/American Stroke Association recommends statin therapy to reduce the risk of recurrent stroke and other cardiovascular events.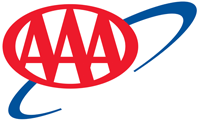 Tampa, FL – Gas prices have dropped slowly on the week. Today's national average price for a gallon of regular unleaded gasoline is $2.39, a three cents drop from one week ago; however, it is an increase of nine cents over last month and 18 cents more than this time last year. One year ago, the country was experiencing higher consumer demand and prices were increasing.
Fast forward to today, consumers are still experiencing higher gas prices over last year due to the OPEC agreement, but we are not seeing substantial increases at the pump due to increased gasoline inventories and low demand across the country.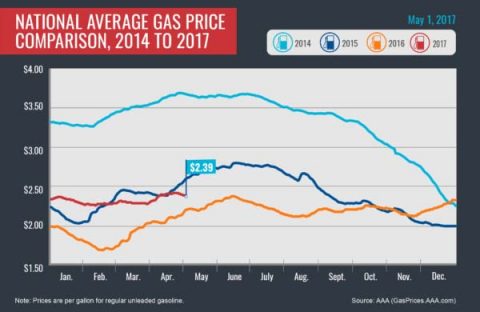 [Read more]
American Heart Association Rapid Access Journal Report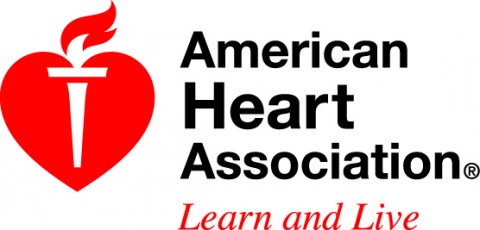 Dallas, TX – Children with all types of congenital heart defects face learning challenges in elementary school, but many may not be receiving adequate education assistance, according to a new study in Circulation: Cardiovascular Quality and Outcomes, an American Heart Association journal.
Using North Carolina education records, birth defect registries and birth certificates, the new research examined whether congenital heart defects were associated with low scores on standard reading and math tests given at the end of third grade. The research included 2,807 children born with heart defects, and 6,355 without, who completed third grade in public school between 2006 to 2012.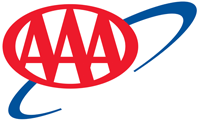 Tampa, FL – The national average price of gas continues to decline as U.S. oil production increases. Today's average price of $2.31 per gallon represents a decrease of three cents per gallon on the week, four cents per gallon on the month, and prices have moved lower for 14 of the past 15 days.
Despite this recent trend lower, retail averages are up by 46 cents per gallon as compared to one year ago.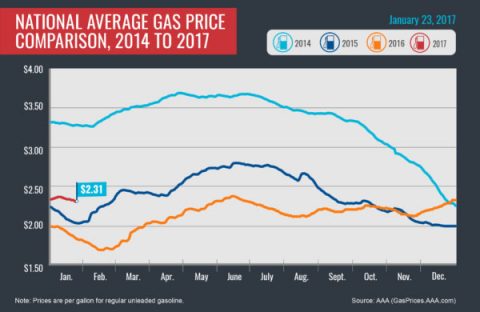 [Read more]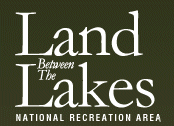 Land Between the Lakes, KY/TN – A public auction to reduce the size of bison herds in Land Between the Lakes National Recreation Area will be held on Saturday, January 28th.
The sale will begin at 9:00am CST at the Elk & Bison Prairie corral. Bidder registration, final sale list, and viewing begin at 8:00am. Bison purchases may be made with cash, credit card, or personal check at time of bid acceptance.
The Elk & Bison Prairie corral is located on the east side of Woodlands Trace National Scenic Byway, KY453, just north of US68/KY80.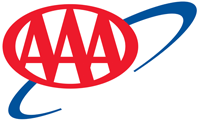 Tampa, FL – The New Year began with increased gas prices reaching today's average of $2.34 per gallon. The national average has moved higher for 34 of the past 35 days, largely due to market reactions to last fall's OPEC deal. Pump prices increased by five cents on the week, by 18 cents per gallon on the month, and are up by 34 cents on the year.
Moving into 2017, retail prices will continue to hinge on the ability of cartel countries to successfully implement production cuts, but retail averages are likely to increase leading up to the summer driving season as seasonal refinery maintenance gets underway this spring.
Statement from National Organizations Working to Improve the Health of Young Children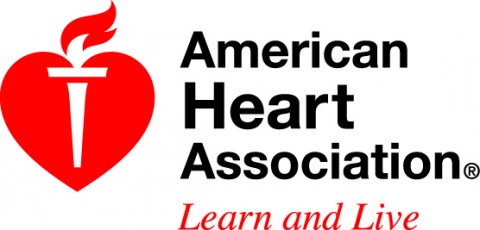 Dallas, TX – For many young children, their first time down a slide or their first time trying new vegetables are in preschool or child care settings. Young children thrive, grow and begin to develop a lifetime of habits in these early years—that is why it is so important we reach kids in early care and education settings.
Several states have made significant strides in ensuring all young children have the building blocks they need—nutritious foods and plenty of active play—for a healthy life.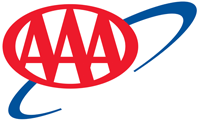 Tampa, FL – The national average has increased for 14 days in a row following the OPEC oil production agreement on November 30. Today's average of $2.21 per gallon is up three cents per gallon on the week and two cents per gallon on the month. The national average is up 20 cents compared to the same date last year.
Last month, OPEC agreed to cut output by 1.2 million barrels per day beginning January 2017 and markets have continued to react to the production cut agreement with crude oil prices hitting an 18 month high. Retail prices have steadily increased following the news of the OPEC agreement, but the effectiveness of the deal and continued market impacts will hinge on all countries implementing the agreed to production levels.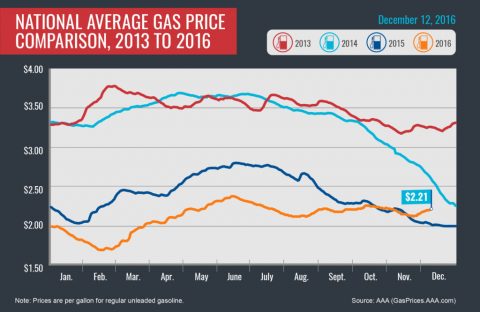 [Read more]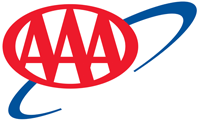 Knoxville, TN – The Colonial pipeline, supplying much of the East Coast running from Texas to New Jersey See Map Here, has been partially closed since September 9th when a leak was discovered in Alabama.
The company originally anticipated having the pipeline reopened by this weekend, but bad weather has delayed the fix. This partial closure has caused tighter supply for some southeast and Mid-Atlantic states.