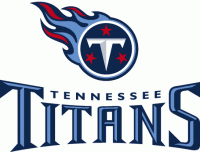 Nashville, TN – The Tennessee Titans have announced that Akeem Ayers and Jurrell Casey are scheduled to appear at 3:00pm Tuesday, April 30th at the Clifty Farm Country Ham located at 1500 Highway 641.
The Academy Sports + Outdoors Titans Caravan is a regional series of school visits and free, public autograph signings from April 29th through May 10th.
Titans Quarterback Jake Locker launches team's tour through the Mid-South on April 29th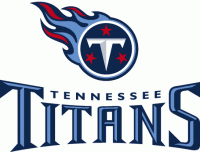 Nashville, TN – The Tennessee Titans have announced the complete itinerary for the Academy Sports + Outdoors Titans Caravan, a regional series of school visits and free, public autograph signings. The Caravan will make 44 total stops in Tennessee, Kentucky and Alabama from April 29th through May 10th.
The Titans Caravan will be in Paris, TN at the Clifty Farm Country Ham, located at 1500 Highway 641, on Tuesday April 30th starting at 3:00pm.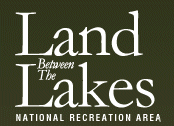 Golden Pond, KY – Land Between The Lakes (LBL) National Recreation Area invites everyone to experience the annual magic of elk bugling in the Elk & Bison Prairie. The bugle, which actually sounds more like a loud squeal, is the mating call of the mature bull elk.
"We've already heard a few bugles," stated Curtis Fowler, LBL's Range and Wildlife Technician. "The best is yet to come! The peak of bugling season usually occurs from mid-September to mid-October; this is one of the most exciting times to drive through the prairie." [Read more]

Nashville, TN – The Tennessee Department of Education announces the state's involvement in a pioneering new network focused on career preparation for high school students, created in collaboration with national education nonprofit Jobs for the Future and Harvard University's Graduate School of Education.
The Pathways to Prosperity Network is a multi-state, multi-year initiative promoting school partnerships with public and private sector leaders in six states: Tennessee, Illinois, Maine, Massachusetts, Missouri and North Carolina. [Read more]
Tennessee Valley Authority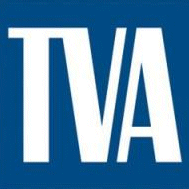 Knoxville, TN – Despite recent rainfall, several reservoirs managed by the Tennessee Valley Authority are experiencing lower water levels due to below normal rain and runoff this spring and may not reach targeted summer recreation levels by June 1st.
TVA is working to provide the highest possible water levels to support popular recreation activities including boating, fishing and swimming all across the Tennessee Valley. [Read more]

Nashville, TN – Tennessee Department of Safety and Homeland Security Commissioner Bill Gibbons and Tennessee Highway Patrol Colonel Tracy Trott today announced an agreement with Motorola Solutions, Inc., to begin implementing the first phase of a statewide radio system that will enhance the efficiency, safety and service of troopers across the state.
The department secured $39.2 million dollars from the Tennessee General Assembly for phase I of the project, which will be utilized for radio upgrades in the THP Chattanooga, Fall Branch and Knoxville districts. [Read more]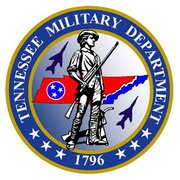 Nashville, TN – On December 13th, the Tennessee Military Department will celebrate the 375th Birthday of the National Guard, the country's oldest military organization.
The National Guard's Citizen-Soldiers have a long and proud history that took root in the nation's colonial beginnings.
During the 1630s, British settlements in North America were primarily limited to areas along the Atlantic coast. As colonists expanded west into the interior of the country, they often faced armed conflict with Native Americans. Colonists were often responsible for their own defense and organized into separate militia companies to defend against Indian attacks. They adopted the British militia system, which required all males of a specified age to possess weapons and be prepared to defend their communities. [Read more]
Washington, D.C. – In the fall of 1621, the Pilgrims, early settlers of Plymouth Colony, held a three-day feast to celebrate a bountiful harvest, an event many regard as the nation's first Thanksgiving.
Historians have also recorded ceremonies of thanks among other groups of European settlers in North America, including British colonists in Virginia in 1619. [Read more]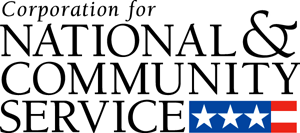 Washington D.C. – In the aftermath of the tragedy that struck America a decade ago, hundreds of AmeriCorps members stepped forward to help, offering assistance to the injured, serving as family caseworkers, and helping those displaced from Ground Zero find housing and other services. For many, their service was a life-changing experience, inspiring them to pursue lives of public service.
All across the country, the events of that day and the heroism of our first responders inspired thousands of then-teenagers and 20-somethings to give back. Many voluntarily enlisted during wartime and knowingly risked their lives to protect our country. Others chose to serve their country through AmeriCorps, meeting vital community needs in education, health, disaster relief, and other areas. All have upheld the virtues of honor, sacrifice, and selflessness that have always been the source of America's strength. [Read more]
Hundreds of Thousands Volunteer in All 50 States on September 11th National Day of Service and Remembrance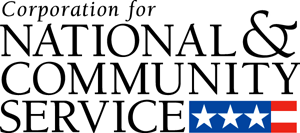 Washington, D.C. – On the tenth anniversary of the September 11th attacks, hundreds of thousands of Americans will participate in service and remembrance activities to pay tribute to 9/11 victims and heroes and rekindle the spirit of unity and compassion that followed the attacks.
Projects marking the September 11th National Day of Service and Remembrance will take place in all 50 states, ranging from food drives and school beautification to disaster preparation and neighborhood cleanups, with many focused on supporting veterans, soldiers, military families, and first responders. [Read more]