Annual Cookie Program Runs January 1st – March 1st in Middle Tennessee

Nashville, TN – The largest girl-led business in the world is back – Girl Scout Cookie Season is here.
This year, Rah-Rah Raisins and Toffee-tastic will make their debut in Middle Tennessee. Rah-Rah Raisins take a delicious spin the classic oatmeal raisin cookie with the addition of Greek yogurt-flavored chunks. Toffee-tastic are the first Gluten-free cookie for Girl Scouts of Middle Tennessee to offer. They are rich, buttery cookies packed with golden toffee bits bursting with flavor.
[Read more]

Nashville, TN – The Tennessee Wildlife Resources Agency is announcing the launch of the Tennessee Birding Trails website. The birding trails project, spearheaded by TWRA state ornithologist Scott Somershoe, provides details on more than 130 of the best places to watch birds across the state.
"The new website (www.tnbirdingtrail.org) is designed to be simple and user-friendly so users can find bird watching locations and information on each site with little effort," Somershoe said.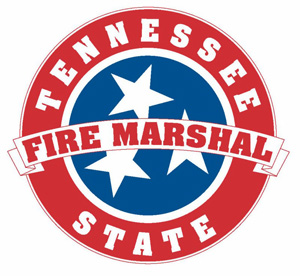 Nashville, TN - As winter weather rolls through the Volunteer State leaving a trail of frozen pipes, power outages and house fires in its wake, the State Fire Marshal's Office wants to remind Tennesseans how crucial it is to keep fire safety in mind during the winter months.
"Brutally cold weather can drastically increase fire risks during what is already a peak season for residential fires," said Tennessee Department of Commerce and Insurance Commissioner Julie Mix McPeak. "It is crucial to make fire safety a priority in and around our homes to avoid the devastation that can accompany frigid temperatures." [Read more]

Nashville, TN - Tennessee Department of Safety and Homeland Security Commissioner Bill Gibbons and Department of Transportation Commissioner John Schroer has announced the preliminary number of traffic fatalities in Tennessee last year and the state's strategic highway safety plan for 2015.
The 2014 traffic fatality numbers include vehicular deaths reported by all Tennessee law enforcement agencies.
Early figures indicate there were 961 vehicular deaths on Tennessee roadways in 2014. That's the second lowest traffic fatality number since 1963 and the fifth time traffic deaths have dipped below 1,000 since that year. [Read more]

Nashville, TN – The 24th edition of the Tennessee Sandhill Crane Festival is set to be held January 17th-18th at the Hiwassee Refuge and at the Birchwood Community Center.
The TWRA is the primary sponsor for the festival and many staff members and volunteers will again be contributing their services. For the fourth consecutive year, Olin Chlor Alkali Products is the corporate sponsor for the festival.
The festival is a celebration of the thousands of sandhill cranes that migrate through or spend the winter on and around the Hiwassee Refuge in Birchwood as well as an opportunity to focus attention on the rich wildlife heritage of the state and the Native American history of the area.
Dial *THP from Cell Phone in case of Roadside Emergency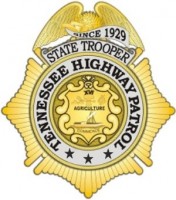 Nashville, TN – The Tennessee Highway Patrol (THP) is urging citizens to prepare for weather-related problems on the roads across the state this winter. Motorists are encouraged to dial *THP (*847) from a mobile phone for state trooper assistance in case of a roadside emergency.
"We want to make sure all Tennesseans are prepared in case they become stranded on the roads this winter. State troopers are standing by to assist motorists in the event of a roadside emergency during these extreme cold temperatures," THP Colonel Tracy Trott said. [Read more]
Waiver amendment to be made available for a 30-day public comment period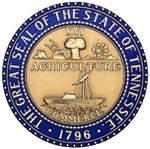 Nashville, TN – Tennessee Governor Bill Haslam today issued a proclamation convening an "extraordinary session" of the 109th General Assembly to consider "Insure Tennessee," a two year pilot program to provide health care coverage to Tennesseans who do not currently have access to health insurance or have limited options.
The program is designed to reward healthy behaviors, promote personal responsibility and incentivize preventative care and healthy choices.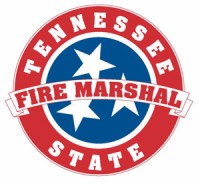 Nashville, TN – A smoke alarm installed through the State Fire Marshal's Office "Get Alarmed Tennessee" smoke-alarm distribution program is credited with saving the lives of two people in Arlington in the wake of a Wednesday house fire.
Floor mats kept too close to space heater ignited in a bathroom at the home at 11810 U.S. Highway 64 in Arlington on Wednesday and caused the blaze, which was extinguished by fire crews.
But a potentially tragic situation was avoided because the two homeowners who were asleep in the home at the time of the fire were awakened by their working smoke alarm and escaped the house unharmed. [Read more]

Nashville, TN - The Tennessee Department of Transportation is stocked and ready to clear roadways of ice and snow this season. Over the last several weeks, salt supplies have been replenished in all 95 counties, and crews have readied snow plows and brine trucks for the winter season.
"Tennessee often sees the bulk of its winter weather in January and February," TDOT Commissioner John Schroer said. "Our salt bins are fully stocked and we have more than a thousand employees ready to mobilize in the event of inclement weather."
Portable Heater Safety Is Crucial During Winter's Coldest Months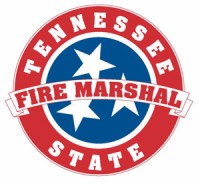 Nashville, TN – The expected arrival of single-digit weather in Tennessee this week is prompting the State Fire Marshal's Office to remind residents to stay safe when using portable heaters to stay warm.
Portable heaters are common sights during winter, but they can sometimes lead to tragedy. An estimated 900 portable heater fires in homes are reported to U.S. fire departments each year, according to the U.S. Fire Administration. [Read more]