Nashville, TN – The U.S. Department of Education has awarded the Tennessee Higher Education Commission a $24.5 million grant to increase the number of low-income students in Tennessee who are accessing and succeeding in higher education.
The Gaining Early Awareness and Readiness for Undergraduate Programs (GEAR UP) grant will provide Tennessee $3.5 million in resources annually over seven years.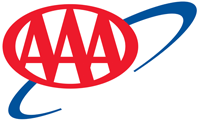 Nashville, TN – Tennessee gas prices averaged $2.47 on Sunday. The state average dropped 5 cents during the past week. Since peaking at $2.60 on September 10, the state average has declined 21 consecutive days for a total of 13 cents.
Despite the recent downturn, motorists are spending an average of 33 cents more at the pump than this time last year.

Nashville, TN – While most Tennesseans understand the importance of saving money for the future, many are unsure of where or how to begin.
To help consumers, the Tennessee Department of Commerce & Insurance's (TDCI) Securities Division is sharing basic steps to develop a financial plan and set financial goals.
Two private events raise funds to support fight against Alzheimer's disease

Nashville, TN – Tennessee Governor Bill Haslam and First Lady Crissy Haslam yesterday partnered with five-time NFL MVP Peyton Manning to raise awareness and funds for The Pat Summitt Foundation, financing research, treatment and support for those facing Alzheimer's disease.
Two private, ticketed events held Tuesday together raised over $600,000 to benefit the fund established by the late head coach of the University of Tennessee Lady Volunteer basketball team, Pat Summitt.

Nashville, TN – With over 3 million Tennesseans' sensitive information exposed in a data breach at the credit reporting firm Equifax, the Tennessee Department of Commerce & Insurance's (TDCI) Consumer Affairs Division wants to help vulnerable consumers plan a course of action to protect themselves from scammers aiming to mine their data through bogus websites and phishing calls.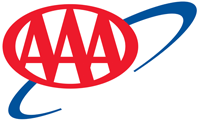 Nashville, TN – Gas prices are on a steep slide after reaching 3-year highs due to Hurricanes Harvey and Irma. Prices surged when Harvey struck refineries along the nation's gulf coast. Then remained elevated as demand spiked in the southeastern U.S. following Hurricane Irma.
Now supply and demand levels are returning to normal, and prices are on the decline.

Nashville, TN – The Tennessee Wildlife Resources Agency is reminding hunters, who travel beyond the state border, that they must be mindful of import restrictions before they return home. The restrictions are in an effort to keep chronic wasting disease (CWD) out of Tennessee.
The TWRA is concerned about hunters who pursue big game out of state in the cervid family, which includes white-tailed deer, elk, and moose. Currently, 24 states and two Canadian provinces are CWD positive.

Nashville, TN – Consumers who are shopping for a new vehicle should be aware that flood-damaged cars and trucks from states ravaged by Hurricanes Harvey and Irma will eventually surface in Tennessee.
In an effort to raise awareness, the Tennessee Motor Vehicle Commission, which is part of the Department of Commerce & Insurance's Regulatory Boards division, is warning consumers to be alert for scammers who might disguise severely water-damaged vehicles as being perfectly good.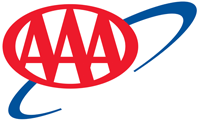 Nashville, TN – Gasoline availability continues to improve after Hurricane Irma drove-up demand and left many gas stations without fuel. A steady stream of ships delivering gasoline to Florida's ports are helping to normalize supply levels in the southeastern U.S., and gas prices are beginning to drift a little lower.
Last week, gasoline hit the highest price in 3 years. During that time in 2014, oil was (and usually is) the main driver of pump prices, as crude traded between $65.00-$75.00 per barrel.
SNAP Work Requirements to be Reestablished in 70 Counties beginning February 1st, Proposed Legislation Will Incentivize Work and Help Families Avoid "Fiscal Cliff"

Nashville, TN – Tennessee Governor Bill Haslam and Department of Human Services (DHS) Commissioner Danielle W. Barnes today announced plans to reinstate the federal work requirement for able-bodied adults without dependents in the Supplemental Nutrition Assistance Program (SNAP) that was waived in 2008 during the economic recession.
With the state's record low unemployment rates and significant job growth, the waiver is no longer needed across most of the state – but will remain in place in 16 counties designated as economically distressed.