Nashville, TN – The Tennessee Wildlife Resources Agency (TWRA) will host the 2016 Becoming an Outdoors-Woman (BOW) workshop June 3rd-5th the in Crossville at the Clyde M. York 4-H Center.
The relaxed atmosphere of the BOW workshop is primarily aimed at women, and is an opportunity for those 18 or older to learn outdoor skills usually associated with hunting and fishing.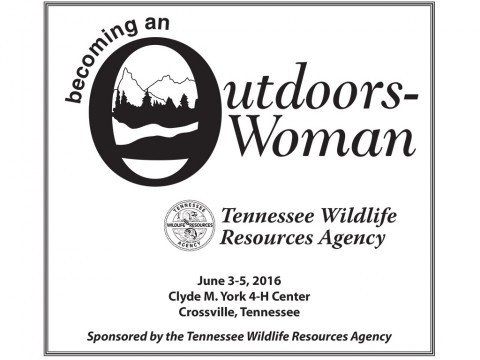 [Read more]

Nashville, TN – Go ahead and plan your best garden ever. You should even go out to the local farmers market or greenhouse and bring home those gorgeous tomato plants, seedling herbs, peppers and all the rest. Just please don't plant them, yet.
Mark Twain may have been talking about Tennessee when he said, "If you don't like the weather here, wait a minute."
The current weather trend is a perfect example, with balmy mid-70's days followed by stormy cold fronts with freezing temperatures at night.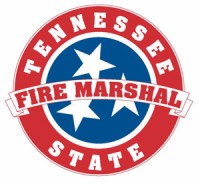 Nashville, TN – As fire crews contain hundreds of acres of wildfire that are currently burning in Tennessee, the State Fire Marshal's Office wants to remind the public to be aware of outdoor-burning safety precautions.
"Negligent outdoor burning can lead to death, injury, property loss and environmental damage," said State Fire Marshal and Commerce & Insurance Commissioner Julie Mix McPeak. "Care must be taken to ensure that burnings are conducted safely."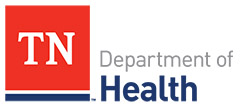 Nashville, TN – Milk, whether it comes from seemingly healthy cows, goats or any other animal, can cause serious health problems, including death, if it has not been pasteurized to kill harmful bacteria.
This reminder from the Tennessee Department of Health comes following the Centers for Disease Control and Prevention's announcement regarding hospitalizations and a death from Listeria infections linked to people drinking raw milk from a Pennsylvania dairy.

Nashville, TN – Tennessee's much anticipated strawberry crop will be ready for picking in the next two or three weeks. However, between now and harvest, if current forecasts hold, those berries may have to "take cover" several times to avoid frost damage.
Tennessee weather is predictably unpredictable. It may be spring, but Tennessee typically experiences a few more winter-like periods—called blackberry winter and dogwood winter—before the average late April last-freeze date has passed.
Health, Agriculture & TWRA Leaders Ask Tennesseans to Help Fight Deadly Disease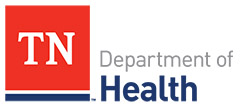 Nashville, TN – In the first three months of this year, the Tennessee Department of Health State Public Health Laboratory has confirmed rabies in three wild animals and five pet dogs and cats.
The deadly disease is causing concern for officials with the departments of Health and Agriculture and the Tennessee Wildlife Resources Agency, who believe some may have forgotten or are not aware of the impact of rabies.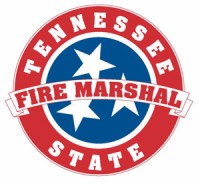 Nashville, TN – Partnerships are the cornerstone of Tennessee's success in combating fire fatalities. The State Fire Marshal's Office (SFMO), a division of the Tennessee Department of Commerce & Insurance (TDCI), encourages clubs, charitable and fraternal organizations, and other community-focused groups across the state to consider joining forces with our lifesaving team.
"The State Fire Marshal's Office is on a mission to reduce Tennessee fire injuries and fatalities, and we're not alone," said Gary West, TDCI Deputy Commissioner for Fire Prevention. "Local fire departments and organizations like the Red Cross are outstanding partners that share the common goal of preventing fire loss, but there's room for more advocates and even more progress."
Motorists Urged to Obey Work Zone Speed Limits Despite Suspension of Construction

Nashville, TN – The Tennessee Department of Transportation will suspend all interstate construction work this Easter weekend in anticipation of increased holiday travel.
TDOT crews and contractors will stop all road construction work that requires lane closures beginning Thursday, March 24th at 6:00pm through Monday, March 28th at 6:00am.

Nashville, TN – With Tax Day only a month away, the Tennessee Department of Commerce & Insurance's (TDCI) Division of Consumer Affairs wants the public to know they have a voice at the Internal Revenue Service (IRS).
"For many, filing income taxes is a task that can be time-consuming and stressful," TDCI Deputy Commissioner Bill Giannini said. "Our Consumer Affairs team and our partners with the IRS Taxpayer Advocate Service remind Tennesseans that tax help is just a phone call away." [Read more]

Nashville, TN – The Tennessee Wildlife Resources Agency is now producing an Internet-based audio and video program named Tennessee WildCast where the agency's field and office staff are the featured guests.
A weekly program, WildCast is available at several different Internet sites depending on whether someone wants to watch it, or just listen. The best way to make that choice is by visiting www.tnwildcast.com