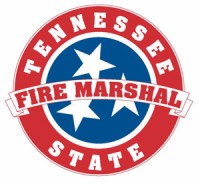 Nashville, TN - The presence of portable, medical oxygen in Tennessee homes has grown over the past decade, and so has the need for education about the fire hazards associated with its use. Medical oxygen adds a higher percentage of oxygen to the air a patient breathes. If a fire starts in an oxygen-enriched area, the material affected will burn more quickly.
"When more oxygen is present, any fire that starts will burn hotter and faster than usual," State Fire Marshal and Commerce & Insurance Commissioner Julie Mix McPeak said. "Tennessee has seen an influx of preventable fires involving medical oxygen. It is crucial to follow safety precautions when medical oxygen is in use in a home." [Read more]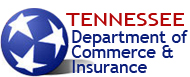 Nashville, TN – The Tennessee Department of Commerce and Insurance (TDCI) is reminding Tennesseans that open enrollment for Affordable Care Act (ACA)-compliant plans ends on March 31st, 2014. After the March 31st deadline, TDCI cautions that it may be challenging to acquire ACA-compliant plans outside of special enrollment periods.
Additionally, Tennesseans enrolled in plans that are not fully ACA-compliant, including "grandfathered," "grandmothered," or "transitional" plans, may receive notices in 2014 of premium increases upon renewal. Should these notices be received after March 31st, consumers may be left with limited coverage options. [Read more]
World TB Day Symposium to Address Challenges, Share New Tools

Nashville, TN – The number of confirmed cases of tuberculosis, one of the world's oldest and deadliest diseases, reached a historic low in Tennessee in 2013. However, many TB cases seen in Tennessee in recent years are complex and more challenging for health care providers to treat.
As part of the observances of World TB Day March 24th, TDH is working to remind Tennesseans that TB is a significant public health concern. [Read more]
Nashville, TN – Refunds totaling more than $12.8 million may be waiting for about 16,300 Tennesseans who did not file a federal income tax return for 2010, the Internal Revenue Service announced today. However, to collect the money, a return for 2010 must be filed with the IRS no later than April 15th, 2014.
Nationwide, almost $760 million may be waiting for an estimated 918,600 taxpayers who did not file a tax return for 2010.
For 2010 returns, the window closes on April 15th, 2014. The law requires that the return be properly addressed, mailed and postmarked by that date. [Read more]

Nashville, TN – Tennessee Department of Commerce and Insurance Commissioner Julie Mix McPeak is warning Tennesseans of potential auto insurance gaps for individuals working as drivers for Transportation Network Companies (TNC), such as Lyft, UberX, and Sidecar.
These ride-share programs provide pre-arranged transportation services for compensation using an online-enabled platform to connect passengers with drivers using the driver's personal vehicle. [Read more]
Record low number of fires in 2013

Nashville, TN – With Spring drawing near, Tennesseans begin to take advantage of the mild weather to do some outdoor work around the home or farm. The Tennessee Department of Agriculture Division of Forestry wants to remind citizens that if they are considering doing outdoor burning, a burn permit is required.
In 2013, the Division of Forestry recorded the lowest number of wildland fires since 1927. There were a total of 639 wildfires that burned 9,033 acres (lowest burned acreage was 7,110 in 2003). Increased efforts in fire prevention and suppression contributed to this record low, and landowners getting burn permits to conduct safe debris burning played a major role in that effort. [Read more]
Unit Routinely Called Upon for Rescues, Emergency Situations, Investigations Across Tennessee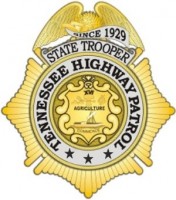 Nashville, TN – The Tennessee Highway Patrol's Aviation Unit recently trained for emergency rescue missions in the Great Smoky Mountains National Park with rangers from the National Park Service and the Tennessee State Parks, and first responders from across east Tennessee.
The training exercises, which took place in the Cades Cove area of the park, focused on air rescue and evacuation practices. The Tennessee Highway Patrol (THP) is the only state agency that operates helicopters in its aviation section.
Here's some great news: The state's debt continues to shrink.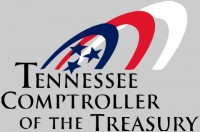 Nashville, TN – The State of Tennessee Indebtedness Report, which was released by the Comptroller's office today, documents how the state's total debt fell during the last six months of last year by $347 million – or more than a third of a billion dollars.
Of that decrease, the state reduced the debt on its general obligation bonds, which are used to pay for most of the government's capital projects, by more than $95 million. That's part of a two-year decrease of nearly $190 million. [Read more]
Nashville, TN – With five weeks left before the April 15th tax filing deadline, the Internal Revenue Service reports that Tennesseans are e-filing tax returns in record numbers.
Through March 7th, the IRS has received nearly 1,469,000 electronic returns from Tennesseans, an increase of 3.8 percent over last year at this time. But the largest increase is in the number of taxpayers filing from their own computers. Nearly 712,000 Tennessee filers have e-filed self-prepared returns, an increase of 9.8 percent over last year at this time. [Read more]
Tennesseans Urged to Protect Skin, Eyes from Sun Damage

Nashville, TN – As the hours of daylight increase and spending time outdoors beckons, the Tennessee Department of Health reminds sun seekers to protect their skin and eyes with the international "Slip, Slop, Slap, Seek and Slide" message. [Read more]