Nashville, TN – The world of bees/beekeeping will be the topic for the Tennessee Wildlife Resources Agency's Nature at Noontime. The program returns to its schedule after taking July off and will be held from noon-1:00pm on Thursday, August 7th at the TWRA Region II Ray Bell Building.
Mike Studer, Tennessee's apiarist, will be the guest speaker. He will discuss the impact of honey bees in the environment and aspects of beekeeping. [Read more]
Breastfeeding: A Winning Goal for Life

Nashville, TN – The Tennessee Department of Health has been helping mothers give their babies the best start in life for more than 90 years, and education and support for breastfeeding are a big part of these important efforts.
TDH celebrates World Breastfeeding Week August 1st-7th to help promote the importance of breastfeeding as a lifesaving goal. [Read more]
Now I Lay Me Down To …

Nashville, TN – Sleep is not a luxury; it is a basic health need long known to affect a person's ability to think and function.
Increasingly scientists and researchers are learning more about other values of sleep that may impact health and help improve and extend lives. [Read more]
Nashville, TN – The State of Tennessee's Annual Sales Tax Holiday is held every year on the first Friday in August and ends the following Sunday night. This year's tax-free holiday weekend begins at 12:01am on Friday, August 1st and ends Sunday, August 3rd at 11:59pm.
What is Tax Free? Clothing $100.00 or less. School Supplies $100.00 or less. Computers $1500 or less. [Read more]
Keeping your child's vaccinations up to date helps keep schools Safe

Nashville, TN – Frequent news reports about whooping cough and measles, diseases long thought vanquished by vaccines in the US, serve as a reminder of the importance of getting back-to-school immunizations for your child now.
In Tennessee, children enrolling in school for the first time and all children going into seventh grade must provide schools with a state immunization certificate before classes start as proof they have had all the immunizations necessary to protect them and their classmates from serious vaccine-preventable diseases. [Read more]

Nashville, TN – A quarantine for Emerald Ash Borer (EAB), an invasive insect that destroys ash trees, has been expanded to seven additional counties in Middle and East Tennessee. Clay, Fentress, Macon, Morgan, Overton, Pickett, and Rhea counties have been added to the list of areas restricted for the movement of ash trees and ash tree products.
This brings the total number of Tennessee counties under a state and federal EAB quarantine to 34.

Nashville, TN – Tennessee's long-standing tradition of hand-drawn duck blind drawings will be held at the regular sites across the state on Saturday, August 2nd.
Registration for the 2014 drawings will be held from 7:00am until 10:00am and the drawings will begin at 10:00am at most locations. For more information, visit the Tennessee Wildlife Resources Agency website, www.tnwildlife.org [Read more]
Necessary for All, Especially for Travelers

Nashville, TN – The Tennessee Department of Health, in alignment with the U.S. Centers for Disease Control and Prevention, is issuing polio vaccination guidance for individuals planning travel to and from 10 countries where wild poliovirus, or WPV, is currently known to be a threat.
Those countries include: Afghanistan, Nigeria, Pakistan, Cameroon, Ethiopia, Equatorial Guinea, Iraq, Israel, Somalia and Syria. [Read more]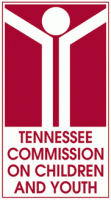 Nashville, TN – Tennessee is 36th this year in the annual KIDS COUNT National Data Book ranking on child well-being, better than its 39th ranking in 2013. The state is among the five states with the biggest improvements in overall rankings from 2013 to 2014.
The Data Book rates states on four domains: Economic Well-Being, Education, Health, and Family and Community. Each domain is comprised of four measures. When the most recently available data were compared to those from 2005, Tennessee improved on 10 of the 16 measures; worsened on five and remained the same on one, paralleling national changes.
[Read more]

Nashville, TN – Sex. It's a difficult topic for many parents to discuss with their children, but those conversations may save a life or prevent pain and suffering from a sexually transmitted disease.
"There are more than 20 sexually transmitted diseases and while all are preventable, not all are curable," said Carolyn Wester, MD, MPH, medical director of the TDH HIV/STD Section. "Some are deadly, some can cause permanent damage to the reproductive and nervous systems, and some can cause bouts of pain for the rest of a person's life. Unfortunately too many children become sexually active at very young ages, so it's important for parents to provide accurate information earlier than later, and to help their children understand the consequences of their actions." [Read more]