Safe and Effective Vaccine Reduces Risk of Several Cancers in Men & Women

Nashville, TN – No one wants to hear his or her doctor say the word "cancer." We all know things we can do to lower our chances of hearing that diagnosis: avoid smoking, eat right, avoid sunburns and get regular screening tests like mammograms and colonoscopies as we get older. The next generation has a powerful new tool in the fight against cancer: the HPV vaccine.
The human papillomavirus, or HPV, is extremely common; nearly everyone picks up different strains of this virus during their lifetimes, and most are harmless.
Exercise Can Boost Academic Performance

Nashville, TN – Parents looking for ways to improve their child's academic performance might find running paths, gyms and swim lanes as valuable as libraries.
That's the message Tennessee Department of Health Commissioner John Dreyzehner, MD, MPH, delivered this week to more than 300 professionals attending the annual Tennessee Public Health Association conference in Franklin.
"Numerous studies by reputable organizations, including the Centers for Disease Control and Prevention, have shown an important association between physical activity and academic performance," Dreyzehner said. "While many parents realize regular exercise and physical activity can help build healthy bodies, decrease risk for some chronic diseases, reduce stress and improve self-esteem, sometimes we forget improved physical health can impact what happens in the classroom and how children learn." [Read more]

Nashville, TN – Youth between the ages of 10-15, who are hunter safety certified and who have never harvested a deer, are eligible to win a spot in what has become an annual special hunt. The Tennessee Wildlife Resources Agency will host the hunt in conjunction with the opening day of the 2015 Tennessee Young Sportsman Deer Hunt on Saturday, October 31st.
A total of 30 young hunters will be selected to participate in the event to be held in Humphreys County. For the last several years, a landowner has graciously donated his property for these young hunters to have the opportunity to record their memorable harvest. [Read more]

Nashville, TN – Two 2015 permits for the trapping of a peregrine falcon to be used in falconry has been awarded, the Tennessee Wildlife Resources Agency has announced.
Bradley County resident Doug Boucher and Greg Seaton of North Little Rock, AR are the winners of the Tennessee Peregrine Falcon Permit Draw. The drawing was held in Nashville in late August.
Only general or master class resident and non-resident falconers were eligible to participate in the drawing.

Nashville, TN – The application period for the Tennessee Wildlife Resources Agency's 2015 Wildlife Management Area waterfowl hunts will be held from September 9th-30th. Applications will be accepted until midnight (CDT) September 30th.
A computerized drawing system will be held to select successful applicants based on the priority drawing system. Hunters may apply at any TWRA license agent, at any TWRA regional office, or online at www.tnwildlife.org. Mailed applications will not be accepted. [Read more]
Holiday Travelers Won't Be Delayed by Road Construction

Nashville, TN – The Tennessee Department of Transportation will halt all lane closure activity on interstates and state highways for the Labor Day holiday travel period.
Construction crews will stop all lane closure activity beginning at noon on Friday, September 4th through 6:00am on Tuesday, September 8th. This will provide maximum roadway capacity for motorists traveling during the busy Labor Day holiday.

Nashville, TN – With Tennessee rated the 49th worst state for physical activity and 47th for obesity, one cannot argue about the need for improved health. Tennessee Department of Health Commissioner John Dreyzehner, MD, MPH, believes those ratings can change if state and city leaders increase efforts to make bicycling and walking safer and more convenient.

Nashville, TN – Dove season opens on Tuesday, September 1st at noon (local time), which marks the annual start of one of Tennessee's most long-standing outdoor sports traditions.
Tennessee's 2015 season is again be divided into three segments: September 1st through September 28th; October 10th through November 1st; and November 28th through January 5th, 2016. Hunting times, other than opening day, are one-half hour before sunrise until sunset. [Read more]
Cast your vote on Facebook for THP Cruiser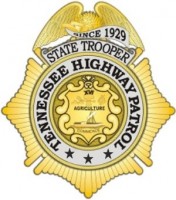 Nashville, TN – Who has the best looking patrol cruiser in the country? The Tennessee Highway Patrol (THP) and we need your vote to win. The THP is competing to win the "Best Looking Cruiser Award." The contest is sponsored by the American Association of State Troopers (AAST). State highway patrols and state police organizations from across the country are competing for the esteemed award.
"We are excited to be a part of this competition that spotlights our patrol vehicles," Colonel Tracy Trott said. "It gives our state an opportunity to showcase our cruisers and bring attention to the importance of highway safety in Tennessee."

Nashville, TN – Tennessee Labor & Workforce Development Commissioner Burns Phillips announced today the Tennessee preliminary unemployment rate for July was 5.7 percent, unchanged from the June revised rate.
The United States preliminary rate for July was 5.3 percent, also unchanged from the prior month.