Nashville, TN – The 2017 Tennessee Sandhill Crane Festival is set for January 14th-15th (Saturday-Sunday) at the Hiwassee Refuge and Birchwood Community Center.
The Tennessee Wildlife Resources Agency is the primary sponsor for the 26th annual festival and many staff members and volunteers will again be contributing their services. For the sixth year, Olin Chlor Alkali Products is the corporate sponsor for the festival.

Nashville, TN – Antlerless deer hunting will be allowed on all privately owned lands in Unit L counties January 9th-13th. This is the second year for the five days of hunting following the completion of the deer season on January 8th.
Privately owned lands include leased land and lands owned by individuals. It is the responsibility of hunters to obtain verbal or written permission to hunt on privately owned lands.
Tennessee Department of Mental Health and Substance Abuse Services administering multi-agency, collaborative plan to improve services for the homeless

Nashville, TN – The Tennessee Department of Mental Health and Substance Abuse Services (TDMHSAS), in partnership with both the U.S. and Tennessee Interagency Councils on Homelessness, today released an action plan to end chronic homelessness in the Volunteer State.
The collaborative plan brings together multiple federal, state, county, and local government agencies, and community partners providing a systematic approach to help eliminate homelessness over the next 10 years.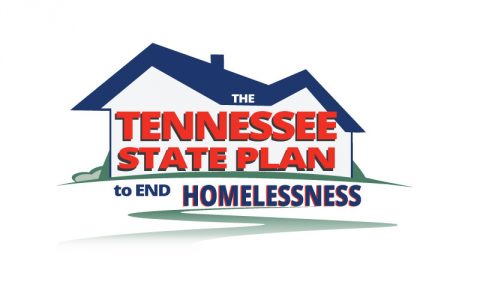 [Read more]
THP Reminds Drivers to Not Drink and Drive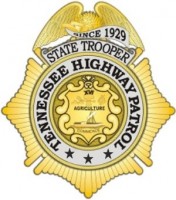 Nashville, TN – The Tennessee Highway Patrol (THP) will conduct a "No Refusal" traffic safety enforcement campaign during the 2016 New Year's Eve holiday period beginning Friday, December 30th, at 6:00pm and concluding Sunday, January 1st, at 11:59pm.
State troopers will perform saturation patrols and bar/tavern checks as well as seat belt, sobriety and driver's license checkpoints during the holiday. All of Tennessee's 95 counties will have troopers working to ensure a safe holiday as we conclude the year.
The state statute regarding "No Refusal" allows law enforcement officials to seek search warrants for blood samples in cases involving suspected impaired drivers.

Nashville, TN – The Tennessee Wildlife Resources Agency is now accepting entries for its 2017-18 photo contest for publication in the Tennessee Wildlife's annual calendar issue. All interested photographers are invited to submit up to 10 of their best photos on fishing, hunting, boating, and wildlife species native to Tennessee.
The photos will be reviewed for publication in the annual calendar edition of Tennessee Wildlife, which is the summer issue. If a photo is selected for the calendar edition, the photographer will receive a cash stipend of $60.00.

Nashville, TN – The Tennessee Wildlife Resources Agency is announcing that three Young Sportsman 2017 spring turkey quota hunts is underway.
The available youth hunts are Tellico West on March 25th-26th (5 hunter quota), Tellico Lake WMA (McGhee Carson Unit), on March 25th-26th, (5 hunter quota), and Yuchi Refuge on March 17th-19th (10 hunter quota). The deadline for entry is January 18th.

Nashville, TN – The Tennessee Wildlife Resources Agency (TWRA) reminds everyone that deer hunting season is nearing its conclusion in Tennessee. The gun season for deer concludes on January 8th while the second Young Sportsman Hunt for 2016-17 is January 14th-15th.
For the Young Sportsman Hunt, youth, 6-16 years of age are allowed to participate. The young sportsmen must be accompanied by a non-hunting adult at least 21 years of age who must remain in a position to take control of the hunting device.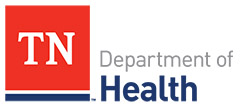 Nashville, TN – It's that time of year. As many are mingling with large numbers of people while shopping, attending parties, participating in religious celebrations or traveling, the risk for encountering someone infected with influenza increases.
At the same time, the influenza virus is beginning to affect more people as the winter flu season approaches its peak weeks for infection in Tennessee.

Nashville, TN – While the holidays are a season of giving and well wishes for most, the Tennessee Department of Commerce and Insurance's (TDCI) Division of Consumer Affairs warns consumers that scammers often use this time of year to prey upon the good cheer of others.
"Don't let scammers steal the joy from your holiday season," said TDCI Consumer Protection Director Cynthia Wiel. "Guard your personal information carefully and stay informed of the latest schemes and swindles. Remember, 'if it sounds too good to be true, it probably is' remains one of the best guidelines when it comes to avoiding scams."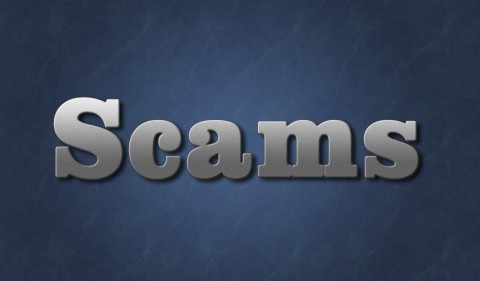 [Read more]

Nashville, TN – The Tennessee Department of Revenue is launching a new insurance verification system in early 2017 to promote compliance with the state's Financial Responsibility Law.
Ahead of the program's launch next month, the Department of Revenue is encouraging motorists to ensure that proper insurance coverage or other financial responsibility is in effect for their vehicles.