Nashville, TN – The Tennessee Wildlife Resources Agency has confirmed that a new state record for a largemouth bass has been established, breaking the previous mark which was set more than 60 years ago.
The new state record fish weighs in at 15 pounds, 3 ounces. Friday, February 13th proved to be a very lucky and history-making day for angler and new record holder Gabe Keen who made the catch on Chickamauga Reservoir.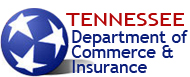 Nashville, TN – Ahead of potentially sub-zero temperatures and snow across Tennessee, the Tennessee Department of Commerce and Insurance (TDCI) wants consumers to know what to do in case of home or automobile damage as a result of the February winter storm.
The following are some guidelines to help consumers deal with a property damage claim or automobile accident. [Read more]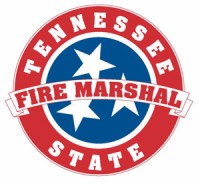 Nashville, TN – As winter tightens its grip on the Volunteer State this week with hazardous sub-zero temperatures, the State Fire Marshal's Office reminds Tennesseans how crucial it is to keep fire safety in mind as weather conditions worsen.
"Brutally cold weather can drastically increase fire risks during what is already a peak season for residential fires," said Tennessee Department of Commerce and Insurance Commissioner Julie Mix McPeak. "It is crucial to make fire safety a priority in and around our homes to avoid the devastation that can accompany frigid temperatures." [Read more]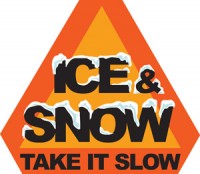 Nashville, TN – The Tennessee Department of Transportation would like to offer drivers these tips to follow when dealing with winter weather. Remember Ice and Snow: Take It Slow
When it snows, use your head not your feet. Slow down for wet, snowy, or icy conditions; when visibility is poor; or when conditions are changing or unpredictable; no matter what type of vehicle you drive. Even an SUV with four-wheel drive may not be able to stop any faster, or maintain control any better, once you lose traction.
6th annual Tennessee Outdoors Summit (TOYS) to be held at Montgomery County Shooting Complex

Nashville, TN – The Tennessee Wildlife Resources Agency will host the Sixth Annual Tennessee Outdoors Youth Summit (TOYS), June 7th-12th, 2015 for high school students from across Tennessee. The students will be introduced to many outdoor activities at the event to be held at the Montgomery County Shooting Complex near Clarksville, TN.
Among the different outdoor activities that the students will have an opportunity to become introduced to will include boating, hunting, trapping, archery, photography, marksmanship, plant identification, forestry, camping, water quality, trap shooting, skeet shooting, wildlife identification, and several classes with wildlife and fish biology as the topic. The summit is designed to deepen the students' appreciation for outdoor-related activities. [Read more]

Nashville, TN – A quail hunt for youth ages 10-16 has been scheduled for Saturday, February 28th near the Giles County community of Lynnville. The hunt is sponsored by the Tennessee Wildlife Resources Agency, Music City Quail Forever, and the Young Sportsman Foundation.
Participants must be ages 10-16, hunter safety certified, and have the appropriate licenses. If a participant does not have an adult to accompany her/him, mentors will be available to take participants on the hunt. In addition, individuals at least 18 years old are invited to serve as a mentor. [Read more]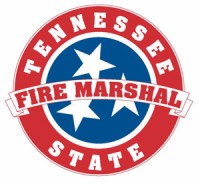 Nashville, TN – One of the primary causes of residential fire deaths and injuries for children under 10 is playing with a heat source, which includes lighters and matches. It's a nationwide problem that the Tennessee State Fire Marshal's Office hopes parents will address by following some simple safety tips.
"We urge parents to teach children at an early age about the dangers of playing with fire, to prevent child injuries, fire deaths and fire-setting behavior," said Tennessee Commerce & Insurance Commissioner Julie Mix McPeak. "If your child expresses curiosity about fire or has been playing with fire, calmly but firmly explain the dangers and that matches and lighters are tools for adults only." [Read more]
Commits to Visiting 10,000 Tennessee Teachers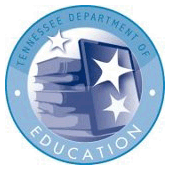 Nashville, TN – Education Commissioner Candice McQueen on Friday kicked off a statewide tour of classroom visits where she plans to connect with 10,000 Tennessee teachers. The commissioner, whose tour began in her hometown of Clarksville, is committed to this goal as a way to listen and learn from Tennessee educators.
Commissioner McQueen visited three schools on Friday, two of which she attended herself growing up: Burt Elementary and Northeast High. She spent time with teachers, students, and administrators, listening to stories of their successes and challenges. [Read more]

Nashville, TN – Cold weather doesn't have to send your exercise routine into hibernation. While outdoor activities can expose you to several safety hazards during winter months, you can still enjoy a walk, run or maybe a sled ride while taking steps to stay safe and healthy. These simple tips are also important for those working outdoors during winter weather.
"Cold temperatures may make you want to huddle up inside, but a brisk walk may be just what you need for a burst of energy and a clear head," said TDH Commissioner John Dreyzehner, MD, MPH. "It's important to remain physically active year-round, and sometimes winter weather requires us to do extra work outside. We can take a few extra steps to keep our bodies warm while enjoying physical activity or doing work outdoors during winter weather." [Read more]

Nashville, TN – Approximately 8,000 Tennesseans are hospitalized each year with brain injuries. For each patient, there are physical and economic impacts, sometimes causing lasting distress for individuals, families and communities.
Health and medical professionals from across the state will gather in Nashville March 17th to discuss new developments in preventing traumatic brain injury. The conference is open to the public and will be held on the campus of David Lipscomb University. [Read more]