Governor lauds Tennessee's member-owned organizations during Co-op Month in October

Nashville, TN – October is Cooperative Month in Tennessee, and proclamation signed by Governor Bill Haslam deeming it as such heaps high praise on the approximately 200 member-owned organizations that employ more than 6,000 individuals, impact our state's economy by more than $1 billion, and provide a wide array of products and services to member-owners.
"Today, more than 75 percent of Tennessee's rural residents are served by a cooperative," the governor said.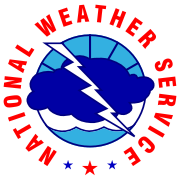 Nashville, TN – The National Weather service has issued a tornado watch for the Paris-Henry County area until 5:00am CDT.
Other Tennessee Counties included are Benton County, Carroll County, Chester County, Decatur County, Dickson County, Fayette county, Hardeman County, Hardin County, Haywood County, Henderson County, Henry County, Hickman County, Houston County, Humphreys County, Lewis County, Madison County, McNairy County, Montgomery County, Perry County, Stewart County, and Wayne County.
Baiting Program Expanding in Tennessee This Year to Prevent Raccoon Rabies

Nashville, TN – The Tennessee Department of Health is working with the United States Department of Agriculture to help prevent rabies by distributing oral rabies vaccine for wild raccoons along Tennessee's borders with Alabama, Georgia, North Carolina and Virginia.
The annual baiting program administered by USDA's Animal and Plant Health Inspection Service, Wildlife Services, began in Tennessee September 27th, 2014.
"Control of raccoon rabies is vital to public health, as reducing rabies in wildlife helps prevent transmission to people, pets and livestock," said Health Commissioner John Dreyzehner, MD, MPH. "We are pleased to be part of this important and effective program."

Nashville, TN – The 2014 Beyond Becoming an Outdoors-Woman Muzzleloader Workshop will be sponsored by the Tennessee Wildlife Resources Agency November 14th-16th in Humphreys County.
Female hunters 18 and older will have the opportunity to learn about hunting deer during a weekend with like-minded individuals. The private farm for the event incorporates a variety of wildlife management practices and totals more than 2,000 acres of prime deer habitat. [Read more]

Nashville, TN – Farmers are at very high risk for fatal and non-fatal injuries while on the job. In fact, Tennessee is among the top six states for deaths due to tractor accidents in agricultural work, according to data from the National Institute of Occupational Safety and Health.
During National Farm Safety and Health Week this September, the Department of Health joins the Department of Agriculture in raising awareness of the risks of farming accidents and ways to save lives through prevention.

Nashville, TN – It's September, and Christmas décor is lining store shelves. You'd think that the seasons are determined by which week school starts, and we'd all be wise to air out our winter coats now.
Amy Tavalin suggests that instead, we should stop the hands of time long enough to take in some local farmers markets this fall. "Fall has it all," says Tavalin, "so don't rush it." [Read more]
Tennessee Department of Mental Health and Substance Abuse Services and Tennessee Department of Veterans affairs join forces to prevent Veteran Suicides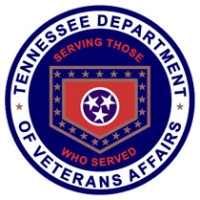 Nashville, TN – Tennessee Department of Mental Health and Substance Abuse Services Commissioner Douglas Varney and Tennessee Department Veterans Affairs Commissioner Many-Bears Grinder today announced the number of suicides by Veterans increased from 197 in 2012 to 214 in 2013.
September is National Suicide Prevention Month which is an initiative to raise awareness about the tragic trend and the resources available to offer support.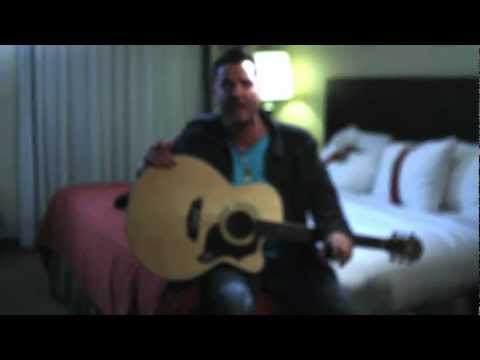 [Read more]
Purkey to continue serving as Governor's Homeland Security advisor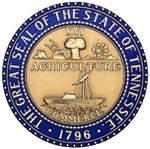 Nashville, TN – Tennessee Governor Bill Haslam today announced the appointment of David W. Purkey as a deputy commissioner of the Military Department where he will direct the Tennessee Emergency Management Agency (TEMA).
Purkey has served as interim director of TEMA since the April retirement of Jim Bassham. He will also continue to serve as the governor's Homeland Security advisor and assistant commissioner for the Department of Safety and Homeland Security. [Read more]
Holiday Travelers Won't Be Slowed by Road Construction

Nashville, TN – The Tennessee Department of Transportation will halt all lane closure activity on interstates and state highways for the busy Labor Day holiday travel period. Construction crews will stop all lane closure activity beginning at noon on Friday, August 29th, through 6:00am on Tuesday, September 2nd.
This will provide maximum roadway capacity for motorists traveling during the busy Labor Day holiday.
Tennessee State Troopers Will Enforce "No Refusal" Law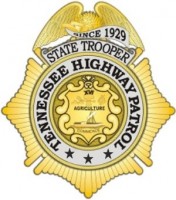 Nashville, TN – The Tennessee Highway Patrol will conduct a "No Refusal" enforcement campaign during this year's Labor Day holiday period.
This special enforcement effort will begin at midnight on Friday, August 29th and conclude at 11:59pm on Monday September 1st.
The "No Refusal" legislation allows law enforcement officials to seek search warrants for blood samples in cases involving suspected impaired drivers.