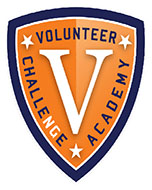 Nashville, TN – Early last year Tennessee Governor Bill Haslam, Deputy Governor Jim Henry, Commissioner of Children's Services Bonnie Hommrich and Major General Max Haston announced that Tennessee is the latest state to be approved by the Department of Defense for a National Guard Youth ChalleNGe program.
After months of preparation, the Tennessee Volunteer ChalleNGe Academy (TNVCA) is ready to become a reality.
The National Guard Youth ChalleNGe Program is a 17-month, voluntary, second-chance program for 16-to 18-year-old struggling youth who may have dropped out of school or behind in credits.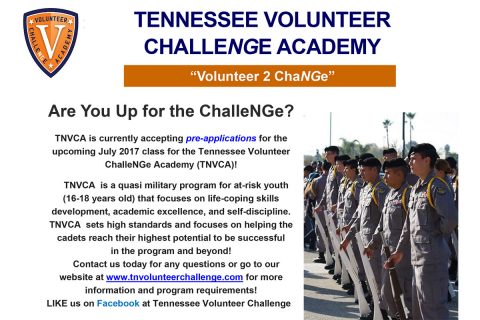 [Read more]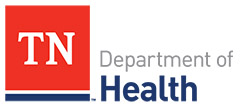 Nashville, TN – Millions of people across Tennessee and the country will gather February 5 to watch and celebrate the Super Bowl, and food and drink are a big part of the festivities.
The Tennessee Department of Health is sharing reminders about the game plan to keep your party free of penalties when it comes to food-borne illness and safety.
Reconnect to offer last-dollar scholarship for adults without degrees to attend community college

Nashville, TN – In his seventh State of the State address to the Tennessee General Assembly, Governor Bill Haslam introduced his proposal to make Tennessee the first state in the nation to offer all Tennessee adults without a degree access to community college tuition-free – and at no cost to taxpayers.
If the Tennessee Reconnect Act is approved, Tennessee would become the first state in the nation to offer all citizens – both high school students and adults – the chance to earn a post-secondary degree or certificate free of tuition and fees.

Nashville, TN – The Summer Food Service Program (SFSP) 2017 application will be available beginning Wednesday, February 1st, 2017. SFSP is a federally funded program intended to ensure that children who benefit from free and reduced price meals during the school year, have access to nutritious meals during the summer months.
The Department encourages Tennesseans with a desire to alleviate child hunger and strengthen communities to learn more about the program.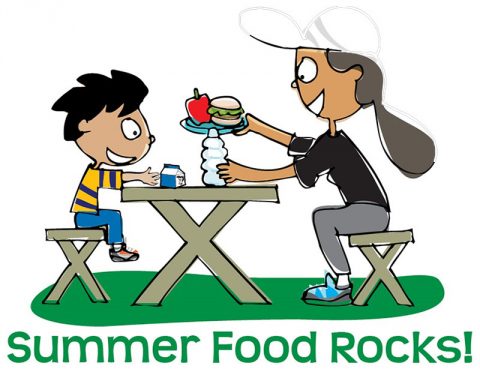 [Read more]
19 Tennessee Properties receiving AAA Four and Five Diamond Ratings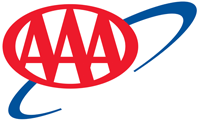 Knoxville, TN – AAA, with the help of its undercover inspectors, has unveiled the hotels and restaurants that have earned the coveted Four or Five Diamond rating in the past 12 months.
New to the list in Tennessee is The Guest House at Graceland, located in Memphis. The Guest House at Graceland joins other exceptional properties in providing a high degree of hospitality, service and attention to detail.
[Read more]
Proposal part of governor's NextTennessee legislative agenda

Nashville, TN – Tennessee Governor Bill Haslam today announced legislation to increase broadband access to Tennessee's unserved citizens.
Tennessee currently ranks 29th in the U.S. for broadband access, with 34 percent of rural Tennessee residents lacking access at recognized minimum standards.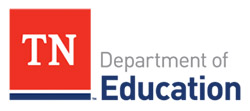 Nashville, TN – Tennessee officials launched a renewed effort Thursday to focus on students' readiness for life after high school.
At an event at Cane Ridge High School in Antioch that brought together state leaders, industry partners, educators, and students, the Tennessee Department of Education released the Seamless Pathways: Bridging Tennessee's Gap Between High School and Postsecondary report, which provides recommendations to ensure Tennessee continues to move toward achieving its statewide goals for postsecondary completion set forth by Tennessee Governor Bill Haslam through the Drive to 55 initiative.

Nashville, TN – The Tennessee Department of Education released a new report today that explores the use and expansion of student growth portfolio models, which are an alternative form of educator evaluation that measures student growth. The report summarizes findings from analyses of the scores, the impact of portfolios on teacher practice, and its influence on teachers' perceptions of evaluation.
Generally, the report finds that portfolio scores are well-aligned to other evaluation scores and suggests that portfolios strengthen the department's work to create a more accurate, personalized evaluation system for all teachers.

Nashville, TN – Tennessee citizens with a valid handgun carry permit now have the option to upgrade to a lifetime permit for a lower cost. In 2016, the 109th Tennessee General Assembly lowered the renewal fee on lifetime handgun carry permits from $500.00 to $200.00.
The new fee for an original permit is now $100.00, and the permit is now issued for eight years.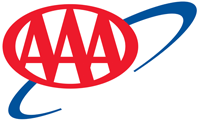 Tampa, FL – Gas prices have fallen for eight consecutive days, reaching today's national average price of $2.34 per gallon. The price of retail gasoline has retreated since last week with today's average three cents less per gallon than one week ago, but ten cents more than one month ago and 43 cents more per gallon year-over-year.
The slight decrease in retail prices can be attributed to less demand and adequate supply, but this downward dip may only be temporary as the market awaits OPEC's December monthly output report which is due out later this week.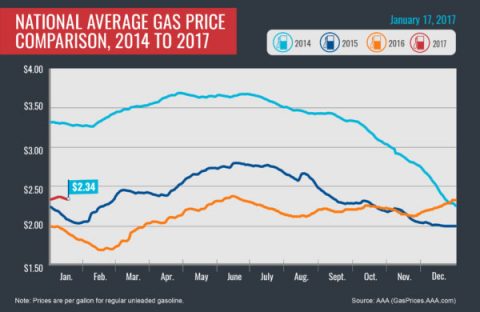 [Read more]