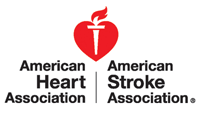 Nashville, TN – Are you a stroke survivor?
You may have some special needs when heading off on a trip this summer.
The American Heart Association / American Stroke Association has put together some travel tips just for you.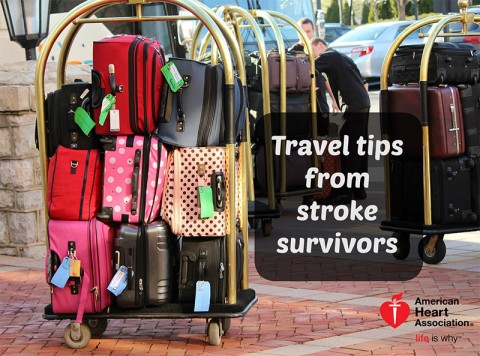 [Read more]
New Food Safety Regulations Take Effect

Nashville, TN – The Tennessee departments of Health and Agriculture have partnered to develop a mobile app that allows users to check any Tennessee restaurant inspection score no matter where they are located.
The free app, available for both iOS and Android, lets users view health inspection scores from Tennessee restaurants and retail stores that prepare food, including grocery stores and convenience markets. [Read more]

Nashville, TN – The Tennessee Wildlife Resources Agency is reminding customers that as of July 1st, guide licenses are required.
In addition, a "high impact" user permit is now required on designated Wildlife Management Areas (WMAs) owned by the TWRA for hooved riders, off-road vehicle users, and bicyclists. [Read more]

Nashville, TN – The Tennessee Wildlife Resources Agency participated in the seventh annual Operation Dry Water weekend which has been held the weekend prior to the July 4th holiday since its inception.
Reports from the TWRA's four regions resulted in 10 boating under the influence (BUI) arrests across the state. TWRA boating officers checked more than 2,800 vessels, issued 141 citations, 116 warnings, made four other arrests, and assisted 110 boaters. The number of boaters assisted was an increase from 36 in 2014.

[Read more]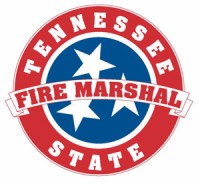 Nashville, TN – The Tennessee State Fire Marshal's Office has a simple message for Tennesseans this Fourth of July: Let the pros handle the fireworks.
With numerous professional displays scheduled for the Fourth including the nation's largest in Nashville, there's no shortage of festive and colorful fireworks to enjoy in Tennessee. State fire officials urge Tennesseans to take part in these professionally run events instead of risking their lives and possibly breaking the law by detonating fireworks themselves.

Nashville, TN – Road construction won't slow motorists across Tennessee over the July 4th holiday. The Tennessee Department of Transportation will suspend all construction-related lane closures on interstates and state routes beginning at midnight on Thursday, July 2nd, 2015 through 6:00am on Monday, July 6th, 2015 to provide maximum roadway capacity for holiday travelers.

Nashville, TN – The Tennessee Department of Health's Office of Vital Records is increasing fees charged for providing birth and death certificates. Effective July 1st, 2015, each type of certificate will cost $15.00 per copy for both first and additional copies.
Birth and death certificates may be obtained by visiting a county health department in Tennessee, in person at the TDH Office of Vital Records at 710 James Robertson Parkway in Nashville, online at www.tn.gov/health/article/vr-certificate or by mail. [Read more]

Nashville, TN – Throughout the Tennessee Department of Health, staff members and county health departments continue to progress in the department's pursuit of continuous improvement and excellence. TDH uses the nationally-recognized Baldrige excellence framework as a benchmark and guide in its work.
To date, 51 TDH staff members have been certified as Baldrige examiners, with 23 now in the active corps of examiners; 29 county health departments or divisions have achieved performance level ratings; and the department overall is now working to achieve an advanced level of Baldrige-recognized improvement. The department has achieved an overall Level II recognition. [Read more]
Harmful Effects to Baby May Include Lower I.Q. for Life

Nashville, TN – An occasional glass of wine. A cigarette. A pain pill, prescribed by a doctor. All three are perfectly legal, yet each may cause harm to an unborn baby. Effects can range from short- to long-term, from behavioral and learning issues to a withdrawal syndrome the baby endures right after birth, to physical defects. Some or all of these can have an adverse impact over the baby's entire life.
A group of health, medical and government professionals from Tennessee is combining strengths to help more women of child-bearing years understand the potential dangers of alcohol, nicotine and prescription medicines. [Read more]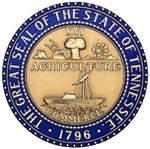 Nashville, TN – Tennessee's Speaker of the House Beth Harwell (R-Nashville) is working this summer to raise awareness about how to prevent the deaths of children trapped in hot cars. A recent report concluded Tennessee is in the top 10 states for death of children due to hot vehicles, claiming 23 deaths from 1998-2014.
"As summer temperatures are soaring into the 90s, it is critically important that we raise awareness about this issue. Across the country, as of the middle of June, there have been five child vehicular heat stroke deaths this year," said Speaker Harwell. "We need to get the message to all Tennesseans that it's dangerous to leave your child unattended in your vehicle, even for a minute."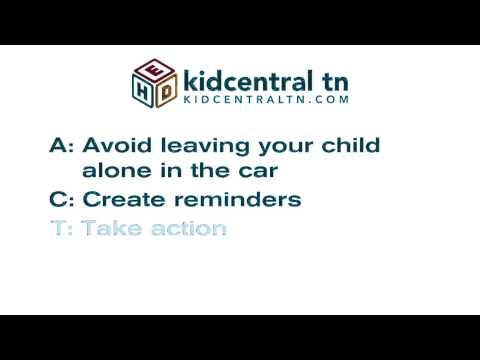 [Read more]