Nashville, TN – "Tennessee Uncharted," the Tennessee Wildlife Resources Agency's television program, has been named as the best outdoors television series in the country by the Association for Conservation Information, Inc. (ACI).
"Tennessee Uncharted" made its debut in October 2014. TWRA partners with Knoxville-based Designsensory and production company PopFizz to bring the weekly program to television viewers across the state on PBS stations. The program showcases the outdoors, including unique locations, techniques and traditions in the Volunteer State.
Disease that Can Destroy Livers on the Rise

Nashville, TN – The Tennessee Department of Health is issuing a public health advisory urging residents to increase their awareness about Hepatitis C, a life-threatening disease spread by direct contact with blood from an infected person.
The rate of acute Hepatitis C cases in Tennessee has more than tripled in the last seven years, and the steadily increasing number of cases may only represent "the tip of the iceberg" of the state's Hepatitis-C epidemic, according to TDH Commissioner John Dreyzehner, MD, MPH. [Read more]
Begun in 2012, the Smoke Alarm Program Has Helped Improve State's Fire Safety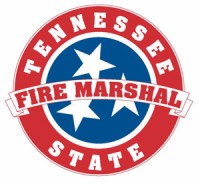 Nashville, TN – The Tennessee State Fire Marshal's Office (SFMO) announces that smoke alarms installed as part of the "Get Alarmed Tennessee" program have now contributed to helping save over 100 lives since the program's inception in 2012.
The "Get Alarmed" program's success will be featured next week as part of presentations given by the SFMO during the National Association of State Fire Marshals annual conference in Nashville. The annual event will be held in the Renaissance Nashville Hotel in downtown Nashville. [Read more]
Consumers Should Be Wary of Mystery Shopping Solicitations, Ads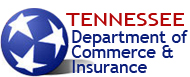 Nashville, TN – The Tennessee Department of Commerce and Insurance (TDCI) Division of Consumer Affairs is warning Tennessee consumers to be wary of mystery shopper scams.
Sometimes retailers hire consumers to secretly evaluate their stores' customer service – a practice commonly known as "mystery shopping," or "secret shopping." But unscrupulous mystery shopping scams can leave consumers holding the bag. In Tennessee, the Division of Consumer Affairs has fielded four consumer complaints since July 2014 related to mystery shopping scams.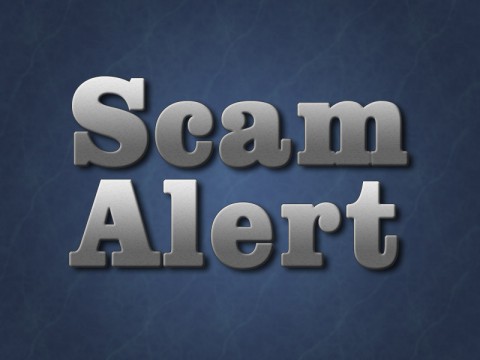 [Read more]
TDH Investigating Cases of Gastrointestinal Disease

Nashville, TN – The Tennessee Department of Health is investigating multiple gastrointestinal disease reports among people who say they consumed raw milk prior to their illness. TDH has confirmed two cases of cryptosporidiosis in individuals in the Chattanooga/Hamilton County Region.
Both cases of illness are associated with consumption of raw milk from a dairy cow share program. TDH is interviewing additional participants in the program to determine if other people have been sickened.
120 Test Centers Are Available At Worldwide Military Installations For Service Members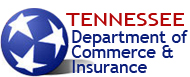 Nashville, TN – The Tennessee Department of Commerce and Insurance (TDCI) announces that Tennessee insurance licensure exams are now conveniently available at approximately 120 Pearson VUE test centers on military installations worldwide for military service members, dependents, and contractors with authorized base access.
Service members who want to gain Tennessee insurance licensure from their duty station or assignment in another state and foreign deployment now have the option to take their exams without having to return to Tennessee to test. [Read more]
RV Owners Should Test Their Carbon Monoxide Detectors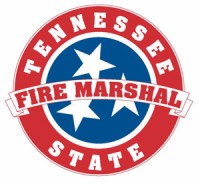 Nashville, TN – Even when enjoying the great outdoors in Tennessee, RV owners should be wary of the dangers that can arise from carbon monoxide in and around tents and RVs.
Often called "the silent killer," carbon monoxide (CO) is an invisible, odorless gas created when fuels (such as kerosene, gasoline, wood, coal, natural gas, propane, oil, and methane) burn incompletely.
Carbon monoxide can result from a number of camping equipment, such as barbecue grills, portable generators or other fuel-powered devices.
Competitive Grant Process Awards Federal Funds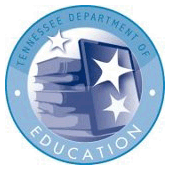 Nashville, TN – The Tennessee Department of Education has awarded $10,497,423 in School Improvement Grant funds to 16 schools that are among the lowest-performing schools in the state in terms of academic achievement.
This is the first year of a three to five year School Improvement Grant award totaling $31,904,500, designed to focus on areas that are most critical in turning around high needs schools – strong leadership, effective instruction, and additional time for learning. These School Improvement Grants are provided through funds from the United States Department of Education and must be used to support the state's Priority Schools.

Nashville, TN – Summer is about spending time with family and friends at the pool, lake or in the backyard, but it's also the peak time for ticks and mosquitoes which increases your risks for diseases like Rocky Mountain Spotted Fever, West Nile Virus and chikungunya disease.
[Read more]

Nashville, TN – The fifth permit for participation in Tennessee's sixth managed elk hunt will be awarded to the successful bidder in an eBay auction to be held from July 16th-26th. Proceeds from the auction benefit the state's elk restoration program.
Since the elk hunt was implemented in 2009, the Tennessee Wildlife Resources Agency (TWRA) has donated a permit to a Non-Governmental Organization to join four others who will be chosen from a computer drawing. The Tennessee Wildlife Resources Foundation (TWRF) is the recipient of this year's donated special take permit. [Read more]