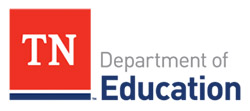 Nashville, TN – The Tennessee Department of Education announced today the launch of the statewide ACT Senior Retake Opportunity that provides every eligible high school senior, meaning any public school student who took the ACT as a junior, the ability to retake the ACT free of charge on Saturday, October 22nd, regardless of socioeconomic status.
Tennessee's historical ACT data indicate that students who retake the ACT typically increase their composite score by one to three points.

Nashville, TN – A horse in West Tennessee has tested positive for Eastern Equine Encephalitis (EEE), a virus that can be fatal for horses and humans. The Tennessee Departments of Agriculture and Health are advising citizens to take precautions to protect themselves and their livestock.
Mosquitoes transmit EEE. Humans cannot contract these viral infections directly from infected horses. However, mosquito-borne diseases do pose a public health risk.

Nashville, TN – Tennessee Governor Bill Haslam today announced a $5,000 reward for information leading to the apprehension, arrest and conviction of the person or persons responsible for the kidnapping and murder in 1980 of sisters Carla Atkins and Vickie Stout.
"We believe someone has information that could help solve this case, and we want whoever is responsible for this crime to be brought to justice," Haslam said. "We ask anyone with knowledge of the case to come forward."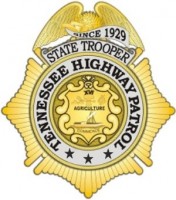 Nashville, TN – As Tennessee schools are starting back to school, the Tennessee Highway Patrol (THP) wanted to make drivers aware of the rules and penalties for improperly passing a school bus. Tennessee Law 55-8-151 addresses the overtaking and passing school busses while unloading/loading passengers and the penalties.
The Tennessee law states: The driver of a vehicle upon a highway, upon meeting or overtaking from either direction any school bus that has stopped on the highway for the purpose of receiving or discharging any school children, shall stop the vehicle before reaching the school bus, and the driver shall not proceed until the school bus resumes motion or is signaled by the school bus driver to proceed or the visual signals are no longer actuated.

Nashville, TN – As recent floods devastated homes in Tennessee and elsewhere in the U.S., the Tennessee Department of Commerce & Insurance (TDCI) calls on residents to give greater consideration to purchasing flood insurance to help protect their investments in their homes and properties.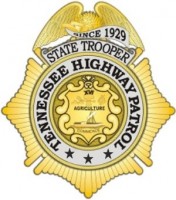 Nashville, TN – The Tennessee Highway Patrol (THP) is announcing it will soon begin accepting applications for the next Trooper Cadet Academy. Men and women interested in a career as a state trooper can begin the application process online only, beginning at 12:01am on Wednesday, August 3rd, through 11:59pm Tuesday, August 16th.
The THP anticipates the agility test and interview appointments to begin mid-September, at the Tennessee Department of Safety and Homeland Security Training Center. Individuals interested in applying for the position of state trooper must be at least 21 years old, a U.S. Citizen and have a high school diploma or equivalent. No applicants with felony convictions will be considered.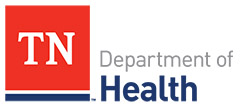 Nashville, TN – With temperatures near the 100° mark predicted for parts of the state this week, the Tennessee Department of Health is reminding residents and visitors to "respect the sun's might" by protecting themselves from excessive heat and intensive sunlight damage.
"When temperatures get as high as they are expected to in the upcoming days, we all need to look out for one another and make sure no one becomes a victim to the heat," said John Benitez, MD, medical director of the TDH Emergency Preparedness Office.

Nashville, TN – The Tennessee Department of Commerce & Insurance's Division of Consumer Affairs wants consumers to be on the lookout for letters from the State of Tennessee indicating that they might have unclaimed funds.
The State of Tennessee's Treasury Department, Division of Unclaimed Property, has recently sent a mass mailing of letters to consumers for which they have a record of unclaimed property. (Click here to see an example of the letter.)

Nashville, TN – Most consumers dream of financial independence, but so many fail to achieve it because they never take the first step and create a strategy for reaching their goals.
The Tennessee Department of Commerce & Insurance's Securities Division encourages consumers concerned with their financial well-being to begin by making a personal investment plan.
Train for Success, Expect to be Successful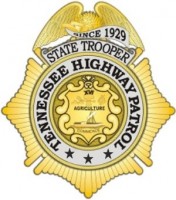 Nashville, TN – The Tennessee Department of Safety and Homeland Security and the Tennessee Highway Patrol (THP) wanted to share some positive news about the THP.
We are proud to announce that THP was named the "First Place Winner" in Highway Patrol/State Police agency category consisting of 501-1500 troopers in the nation for 2016. Additionally, THP received two awards in "Traffic Incident Management and Technology".
The THP recently competed in an annual International Association of Chiefs of Police (IACP) Law Enforcement Challenge by presenting programs and results of public safety efforts.