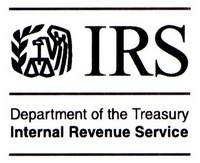 Nashville, TN – The Internal Revenue Service today opened the 2014 tax filing season by highlighting a growing number of online services at IRS.gov and encouraging Tennesseans to check out a variety of tax benefits, such as the often-overlooked Earned Income Tax Credit.
"As Tennesseans start filing their returns now, we hope those who worked any part of last year won't forget to see if they qualify for the Earned Income Tax Credit," said IRS spokesman Dan Boone. [Read more]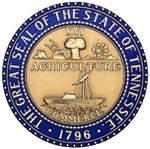 Nashville, TN - Fourth grade reading scores of Tennessee students improved more over the past 10 years than those of students in most other states, a new data snapshot on education finds.
The report, KIDS COUNT Data Snapshot: Early Reading Proficiency in the United States, compares 2003 and 2013 National Assessment of Educational Progress (NAEP) fourth grade reading scores.
It was issued by the Annie E. Casey Foundation KIDS COUNT Program. [Read more]

Nashville, TN – As the next wave of frigid below normal temperatures blankets the Middle Tennessee area, the American Red Cross is ready to respond if needed and has some vital safety steps for people to follow to take precautions against the cold. [Read more]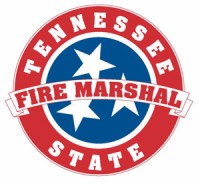 Nashville, TN – The Tennessee State Fire Marshal's Office is urging residents of manufactured homes – also known as mobile homes or trailers – to practice fire safety. More than 250,000 of these homes exist in Tennessee.
"Fires move more quickly in smaller spaces, leaving occupants with less time to escape. This is why it is crucial to have working smoke alarms installed in all homes," State Fire Marshal and Commerce and Insurance Commissioner Julie Mix McPeak says. "Develop and practice a home fire escape with your loved ones so that everyone knows what to do when the alarm sounds." [Read more]

Nashville, TN – Bill Dance, a Tennessee native and national fishing icon, has been honored for his many contributions to the sport of fishing and as a long-time proponent and supporter of the Tennessee Wildlife Resources Agency and its efforts to manage and improve fishing in the state.
The Tennessee Fish and Wildlife Commission and TWRA expressed their gratitude to Mr. Dance with a resolution during the January TFWC meeting that was held at the Ducks Unlimited National Headquarters in Memphis, TN.

Nashville, TN – Tennessee Attorney General Bob Cooper and Deputy Commissioner for Tennessee Commerce and Insurance and Acting Consumer Affairs Director Steve Majchrzak are asking all Tennesseans to be alert to potential price gouging on propane during the State of Emergency.
Some individuals may take advantage of consumers by unreasonably or excessively hiking the prices they charge for propane. This illegal practice is called price gouging. [Read more]

Nashville, TN – To keep warm air in and cold air out in winter months, most of us strive to keep every door and window tightly closed.
While that may help reduce heating bills, it may also increase the risk of carbon monoxide poisoning.
[Read more]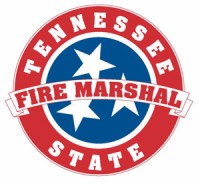 Nashville, TN - Commissioner and State Fire Marshal Julie Mix McPeak issued an order this afternoon to exempt Tennessee home and business owners from propane delivery restrictions in order to obtain needed propane.
"Heating homes and businesses is a priority during this cold weather snap," said McPeak. "This order allows individuals to purchase propane from any dealer with available resources to help keep Tennesseans warm and in business while we manage these frigid temperatures." [Read more]

Nashville, TN – Scam artists support a multi-billion dollar business in the United States and every year, thousands of consumers lose their hard-earned money to these thieves.
"Tennesseans need to be very critical of anyone promising a 'too good to be true' prize, offer or investment," says Department of Commerce and Insurance Deputy Commissioner and Acting Consumer Affairs Director Steve Majchrzak. "Don't ever share your social security number or banking information over the phone and always do your research before making any kind of payment." [Read more]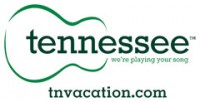 Nashville, TN – All you need to know to plan the perfect Tennessee vacation is in one place with the Official 2014 Tennessee Vacation Guide!
Start exploring the best places to tap your toes, the top spots to toast with your pals and the historical hotspots that you must see. It's all right here in Tennessee.