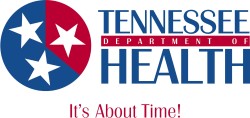 Nashville, TN – The Tennessee Department of Health confirmed today the strain of E.coli that caused nine children to become ill after drinking raw milk obtained from McBee Dairy Farm near Knoxville has been matched to animal waste collected at the dairy.
Five of the nine children required hospitalization and three developed a severe kidney problem known as hemolytic uremic syndrome. [Read more]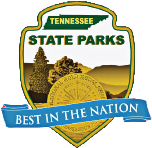 Nashville, TN – Tennessee State Park restaurants will be open beginning 11:00am to close November 28th for their annual Thanksgiving Day feast, announced Tennessee State Park officials.
Thanksgiving turkey and all the traditional trimmings, along with an assortment of desserts will be offered. Selections and prices will vary depending on location, ranging from $13.50 to $15.95 (excluding drink and gratuity). Group reservations are recommended. [Read more]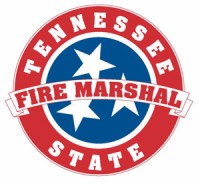 Nashville, TN – Outdoor, gas-fueled fryers cook up juicy turkeys in a fraction of the time it takes to roast one in an indoor oven. However, the State Fire Marshal's Office is joining the National Fire Protection Association (NFPA) in discouraging the residential use of outdoor gas-fueled turkey fryers that immerse the turkey in hot oil because they pose an enormous risk for injury.
"Outdoor fryers heat gallons of cooking oil to very high temperatures to cook the turkey. The risk of this oil being spilled is significant, and the resulting injuries can be severe," State Fire Marshal and Commerce & Insurance Commissioner Julie Mix McPeak says.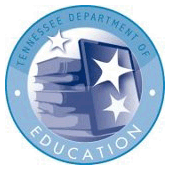 Nashville, TN – The 2013 state Report Card posted on the Tennessee Department of Education website offers increased functionality for users to view detailed breakdowns of last year's continued statewide student achievement growth.
The new design of the 2013 Report Card offers users the ability to create personalized comparisons between state, school, and districts on the following measures: achievement, ACT scores, graduation rate, student enrollment and ethnicity, and value-added composite scores. [Read more]
Simple safety precautions make big difference in home fire safety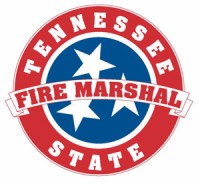 Nashville, TN - Residential electrical fires kill as many as 280 Americans each year and injure 1,000 more. Some of these fires are caused by electrical system failures, but many more are caused by incorrectly installed wiring and overloaded circuits and extension cords.
"Many avoidable electrical fires can be traced to the misuse of electric cords, whether through overloaded circuits, poor maintenance or cords being placed under rugs or in high traffic areas," says State Fire Marshal and Commerce and Insurance Commissioner Julie Mix McPeak. "Simple safety precautions can reduce these occurrences and help safeguard your home from fires." [Read more]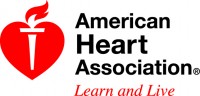 Nashville, TN – The holiday season is about family and food – and all too often, adding a few extra pounds to our waistlines. Break The Tradition!
Are you a mindless eater? Mindless eating is consuming food just because it's there. It's eating while distracted – watching TV, working at a computer or texting on our smartphones. It's eating for emotional comfort instead of for hunger. Simply put, it's not paying attention to what we eat which can lead to being overweight and even obesity.

Nashville, TN – The Tennessee Wildlife Resources Agency has announced its 2013-14. TWRA plans to release approximately 90,000 rainbow trout into Tennessee waters from December through March.
The program provides numerous close to home trout fishing opportunities for anglers during the winter months. These fisheries also provide a great opportunity to introduce children or first-time anglers to fishing. [Read more]

Nashville, TN – It's only November, but all across the state, Christmas tree farmers are getting ready for the folks who make choosing natural Christmas trees a treasured part of the holiday season.
Christmas tree farmers know that choosing the tree is a memory-making experience and an anticipated holiday project, so they make the experience as much fun as possible. Many offer hot cider or other refreshments at their farms and sell natural wreaths, roping and garland in addition to trees.

Nashville, TN – Harvests from Tennessee's first Young Sportsman Deer Hunt of the 2013-14 season were very similar to the fall of 2012, showing a slight increase. The youth hunt was held across the state on October 26th-27th.
The young sportsmen harvested 8,484 deer in Tennessee's 95 counties. The number is up 150 deer from 2012's 8,334. [Read more]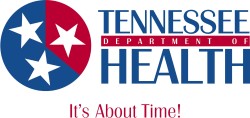 Nashville, TN – Tennessee Department of Health experts say at least eight cases of illness among children in East Tennessee are likely related to drinking "raw" or unpasteurized milk. The investigation has identified a specific type of Escherichia coli O157 as the cause of at least three of the illnesses.
[Read more]