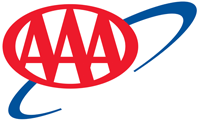 Tampa, FL – Refineries are easing into maintenance season, which normally signals a gradual increase in prices at the pump. Throughout the past five years, gas prices rose 35-70 cents from February to Memorial Day, and motorists should expect the same this year.
"The seasonal increase hasn't begun yet, but it's coming," said Mark Jenkins, spokesman, AAA – The Auto Club Group.
Eight Fire Fatalities Involving Medical Oxygen Occurred in Tennessee in 2016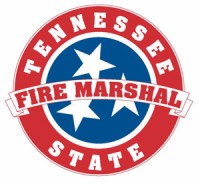 Nashville, TN – The Tennessee State Fire Marshal's Office (SFMO) reminds consumers that homes where medical oxygen is used need specific fire safety rules to protect people from fire and burns.
"We urge Tennesseans to take extra care when using medical oxygen in the home," said State Fire Marshal and Commerce & Insurance Commissioner Julie Mix McPeak. "Oxygen saturates fabric-covered furniture, clothing, hair, and bedding, making it easier for a fire to start and spread. Help protect yourself, your loved ones, and your property by complying with the safety instructions that are provided with home medical oxygen supplies."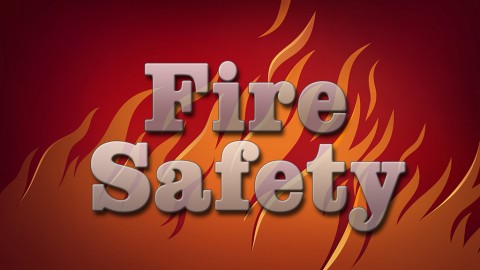 [Read more]
Spring Break, Mission Trips, Business & Other Travel Warrants Protections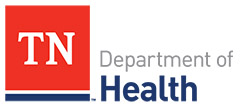 Nashville, TN – In 2016, 63 travelers returned to Tennessee infected with Zika virus. In each of those cases, the Tennessee Department of Health and the Tennessee medical community worked quickly to ensure the virus would not spread to others.
Many Tennesseans are now planning for spring breaks, mission trips and other travel to warmer locations where mosquito populations are known to transmit Zika. TDH reminds Tennesseans that mosquito bite precautions are vital to protecting their health and the health of others where they live, work, play and pray when returning.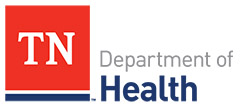 Nashville, TN – Most people know brushing and flossing teeth and regular visits to a dentist are important for maintaining dental health. But did you know simply drinking tap water can help you keep a sparkling smile?
February is National Children's Dental Health Month, and the Tennessee Department of Health is reminding parents and caregivers of the importance of teaching children good health habits that can help keep both them and their teeth healthy.
Highlight Importance of Community and Government Partners to Help Tennesseans Quit Smoking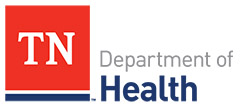 Nashville, TN – Tennessee State leaders and officials have reignited a call to reduce tobacco use in Tennessee, sharing a collective commitment to helping Tennesseans quit the habit.
Holding a press conference alongside several attending leaders from the state's government, business and non-profit organizations, Tennessee Department of Health Commissioner John Dreyzehner, MD, MPH, Governor's Foundation for Health and Wellness CEO Richard Johnson and NashvilleHealth Founder Senator Bill Frist, MD discussed the many opportunities available to citizens who are ready to quit.

[Read more]
Hope for a Brighter Future

Nashville, TN – The Tennessee Department of Mental Health and Substance Abuse Services (TDMHSAS) is proud to announce that youth substance use trends are declining in Tennessee, according to a new report from the Substance Abuse Mental Health Services Administration.
[Read more]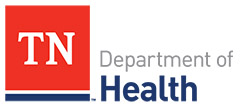 Nashville, TN – Flu season is here with seasonal flu activity reported across Tennessee. The highest number of influenza cases in Tennessee is typically seen in January and February each year.
Tennessee is currently among the states with the highest levels of flu activity according to the Centers for Disease Control and Prevention.
''The best thing we can do for our health and the health of our communities is to prevent illness,'' said TDH Commissioner John Dreyzehner.

Nashville, TN – The 2017-18 Tennessee hunting and fishing licenses will go on sale Saturday, February 18th.
Licenses are available at Tennessee Wildlife Resources Agency (TWRA) regional offices, license agents, on the TWRA website, www.tnwildlife.org, and at the TWRA "On the Go App" and charged to a credit card.
The 2017-18 licenses are valid through February 2018. License sales provide the primary funding for the TWRA, which does not receive any funding from the state's general fund (i.e. state sales tax). The 2016-17 licenses expire February 28th.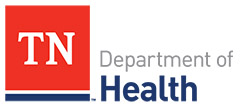 Nashville, TN – While matters of the heart are top of mind near Valentine's Day, more Tennesseans should think about them all year long to ensure healthier, longer lives.
Tennessee Department of Health data show heart disease is still the leading cause of death in the state, while stroke rated fifth in claiming lives.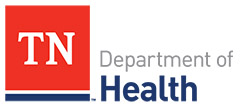 Nashville, TN – The Tennessee Department of Health joins partners in the Statewide Tobacco-Free Coalition in celebrating Tennessee Quit Week February 13th-17th, 2017.
The theme for the week-long campaign is "It's Quittin' Time in Tennessee" to celebrate Tennesseans who have quit using tobacco products and inspire more people to join them.