TDA's Division of Forestry requires burn permits October 15th – May 15th

Nashville, TN – The Tennessee Department of Agriculture Division of Forestry and the Department of Commerce and Insurance's Division of Fire Prevention are reminding homeowners to follow simple safety practices to prevent wildfires. The official start of wildfire season in Tennessee was October 15th.
"Burning vegetative material that has accumulated around the yard or using fire to clear an old field can be an efficient way to get rid of debris," State Forester Jere Jeter said. "It's important for citizens to know when, where and how to conduct a debris burn. The division's burn permit system focuses attention on safety. Getting a permit is free, and takes only two minutes using our online system." [Read more]
National Campaign Taking Place October 19th-25th

Nashville, TN – The Governor's Highway Safety Office is teaming up with the National Highway Traffic Safety Administration October 19th- 25th to spread awareness about teen driver safety.
Motor vehicle crashes are the number one killer of 14 -18 year olds in the United States. In 2013, 39,140 crashes in Tennessee involved a driver age 20 or younger. Those crashes accounted for over thirteen percent of total crashes throughout the state. While this is a decline from 2012, it is still more than one hundred crashes each day. [Read more]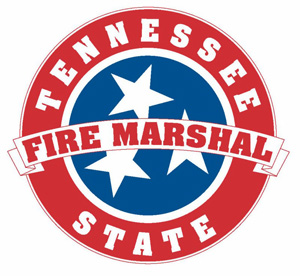 Nashville, TN – "Close the Door!" That is what Gary West, State Fire Marshal, is telling Tennesseans in an effort to save more lives if a fire should occur.
"A door is one of the best pieces of firefighting and lifesaving equipment," said Gary West. "If you leave a room that is on fire, simply closing the door behind you can be the best decision you make."
Closing the door reduces fire growth and spread, limits damage to your home and could possibly save lives.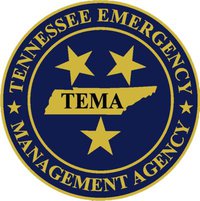 Nashville, TN – Tennessee is leading 10 states in participant registrations for the 2014 Central U.S. ShakeOut, an annual event to educate people on how they can protect themselves in a major earthquake.
More than 512,000 Tennesseans have signed up for this year's ShakeOut, representing 274,000 individuals from daycares and K-12 schools, 141,000 from colleges and universities, and 33,000 from businesses. In 2013, Tennessee registered 332,509 ShakeOut participants. [Read more]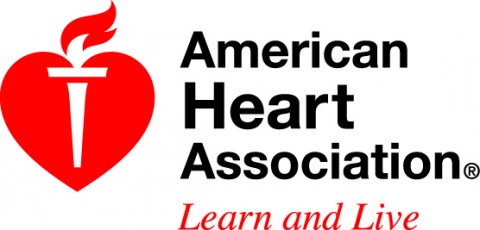 Nashville, TN – Americans' love for salt is having a dramatic impact on their health. The average American takes in more than 3,400 milligrams of sodium each day—almost 2,000 milligrams more than the limit recommended by the American Heart Association (1500 mg/day).
Sodium is an essential nutrient and a little salt can be part of a healthy diet, but the amounts we are eating are far too high and can increase the risk of high blood pressure, heart disease, stroke, and other health problems.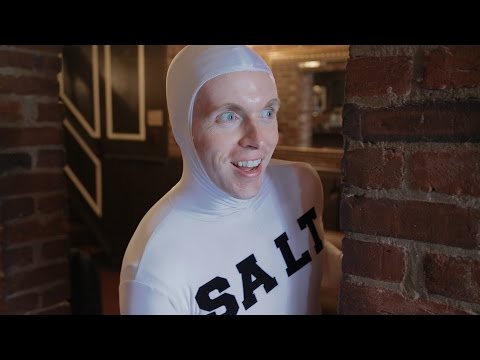 [Read more]

Nashville, TN – The Tennessee Department of Health has received confirmation from the Centers for Disease Control and Prevention of two cases of enterovirus D68 in Tennessee. One patient resides in West Tennessee and the other in East Tennessee. Both were young children who were hospitalized for their illnesses, but are now home and doing well.
"As expected, Tennessee has been impacted by enterovirus D68 as have most other states this fall," said TDH Commissioner John Dreyzehner, MD, MPH. "We have now confirmed two cases, while other samples have tested positive for different, common, seasonal cold viruses. It is also likely other samples will test positive for EV-D68 in the future. [Read more]

Nashville, TN – The Tennessee Wildlife Resources Agency completed "The Tennessee Northern Bobwhite Quail Restoration Plan" last year and it is now being put into action.
The northern bobwhite quail is Tennessee's state game bird and historically was a prominent game bird across the southeastern United States. Unfortunately, due to the large scale loss of farmland, changes in agriculture, and increases in forest land, quail habitat has been reduced or eliminated. As a result, the northern bobwhite population in the U.S. has been on a decline. [Read more]
Governor lauds Tennessee's member-owned organizations during Co-op Month in October

Nashville, TN – October is Cooperative Month in Tennessee, and proclamation signed by Governor Bill Haslam deeming it as such heaps high praise on the approximately 200 member-owned organizations that employ more than 6,000 individuals, impact our state's economy by more than $1 billion, and provide a wide array of products and services to member-owners.
"Today, more than 75 percent of Tennessee's rural residents are served by a cooperative," the governor said.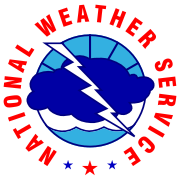 Nashville, TN – The National Weather service has issued a tornado watch for the Paris-Henry County area until 5:00am CDT.
Other Tennessee Counties included are Benton County, Carroll County, Chester County, Decatur County, Dickson County, Fayette county, Hardeman County, Hardin County, Haywood County, Henderson County, Henry County, Hickman County, Houston County, Humphreys County, Lewis County, Madison County, McNairy County, Montgomery County, Perry County, Stewart County, and Wayne County.
Baiting Program Expanding in Tennessee This Year to Prevent Raccoon Rabies

Nashville, TN – The Tennessee Department of Health is working with the United States Department of Agriculture to help prevent rabies by distributing oral rabies vaccine for wild raccoons along Tennessee's borders with Alabama, Georgia, North Carolina and Virginia.
The annual baiting program administered by USDA's Animal and Plant Health Inspection Service, Wildlife Services, began in Tennessee September 27th, 2014.
"Control of raccoon rabies is vital to public health, as reducing rabies in wildlife helps prevent transmission to people, pets and livestock," said Health Commissioner John Dreyzehner, MD, MPH. "We are pleased to be part of this important and effective program."