Nashville, TN – The 2014 muzzleloader/archery season for deer opened in Tennessee on Saturday, November 8th and continues through Friday, November 21st in all three of Tennessee's deer hunting units, according to the Tennessee Wildlife Resources Agency.
The opening of muzzleloader season in the state has a permanent opening date of the third Saturday before Thanksgiving.
Muzzleloading firearms are defined as those firearms which are incapable of being loaded from the breech. [Read more]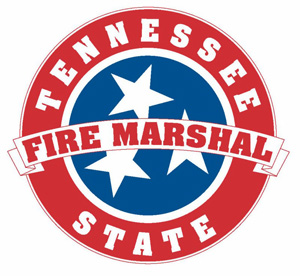 Nashville, TN - The Tennessee State Fire Marshal Gary West is reminding Tennesseans to steer clear of carbon monoxide hazards.
According to the Consumer Product Safety Commission, each year in America more than 150 people die from accidental, non-fire related carbon monoxide (CO) poisoning associated with consumer products.
These products include faulty, improperly used or incorrectly vented fuel-burning appliances such as furnaces, stoves, water heaters and fireplaces. [Read more]
Encourages public input on state standards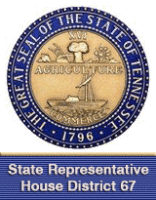 Nashville, TN – Tennessee Governor Bill Haslam today unveiled a website, https://apps.tn.gov/tcas/ , where Tennesseans can review and comment on the state's current K-12 academic standards.
Academic standards set grade-specific goals that define what students are expected to know and be able to do by the end of a given grade or course.
There are more than 1,100 for English language arts (ELA) and more than 900 for mathematics in Tennessee.
"There has been considerable concern about Common Core State Standards, currently in place state-wide," said Tennessee State Representative Joe Pitts (D-Clarksville). "The standards do offer some advantages for students and our public education system, but the quick roll-out did not, among other issues, allow time for educators, students and parents to understand how they work." [Read more]
TBI Participates in National Human Trafficking Event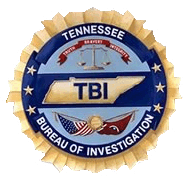 Nashville, TN – Today, the Tennessee Bureau of Investigation released a set of videos designed to raise awareness of human trafficking in Tennessee, just as one of its Special Agents participated in a national event on the issue.
TBI's Public Service Announcement campaign, called "IT Has To Stop", invites viewers to visit ITHasToStop.com to learn more about human trafficking, its impact on Tennessee, and ways to join the fight against it.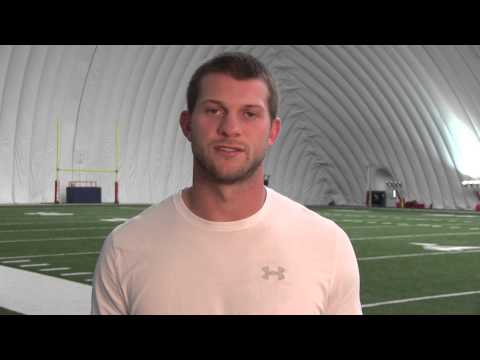 [Read more]

Nashville, TN – The Tennessee Wildlife Resources Agency is seeking volunteers willing to provide biological information from white-tailed deer harvested during the 2014-15 seasons.
Deer hunting clubs harvesting more than ten deer a year are encouraged to participate. A representative of a qualifying hunt club interested in participating is encouraged to send an email expressing such interest to TWRA.TNDeerData@tn.gov by Friday, November 7th. In response, the TWRA will send more information on how to participate.
For more information, contact the TWRA Wildlife and Forestry Division at 615.781.5262.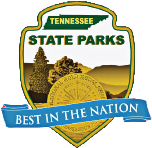 Nashville, TN – Tennessee State Parks announces its annual free state parks day for all Tennessee veterans offering one free night of camping and/or a complimentary round of golf with appropriate identification. Veterans Day is Tuesday, November 11th, 2014.
The free day on November 11th is in addition to Tennessee State Parks' current veterans' policy, which includes a camping discount within the state parks system and is available annually beginning November 1st through March 31st, offering a 25 percent reduction off the standard nightly base rates (depending on the type of site chosen). This camping discount is available to Tennessee residents showing proof of prior military duty.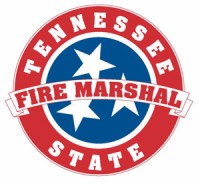 Nashville, TN – The Tennessee State Fire Marshal Gary West is reminding Tennesseans to change the batteries in their smoke alarms and carbon monoxide detectors this weekend when they set back their clocks Saturday night for daylight savings time.
"Alarms, even those that are hard-wired, should have their batteries replaced regularly and should be tested monthly to ensure they're providing the proper protection," West says. "Use the extra hour we gain this weekend to make sure your home and family are fire-safe." [Read more]

Nashville, TN – For the second consecutive year, four of the five participants recorded harvests in the Tennessee Elk Hunt held October 20th-24th at North Cumberland Wildlife Management Area.
In the Tennessee Youth Elk Hunt, held the weekend of October 25th-26th, the participant had a harvest for the third in as many years since the hunt was established. Robert L. Goodner, a 14-year old from Cleveland was the first boy selected for the youth hunt. [Read more]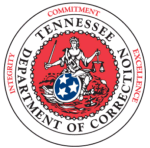 Nashville, TN – The Tennessee Department of Correction is continuing efforts to increase the safety of Tennessee children on Halloween night with the launch of "Operation Blackout."
Probation and Parole officers will be joined by local law enforcement agencies to ensure sex offenders who are under TDOC supervision adhere to strict guidelines.
"Operation Blackout" will result in an increased presence of law enforcement in the community and random visits to the homes of sex offenders who must adhere to the following guidelines on October 31st, 2014. [Read more]

Nashville, TN – The Tennessee Wildlife Resources Agency is serving as a partner in a new weekly-television program, Tennessee Uncharted which hits the air waves in November.
The 30-minute show can be seen on PBS stations across the state on the Tennessee Channel. The program will showcase the outdoors including unique locations, techniques and traditions in the Volunteer State.
[Read more]