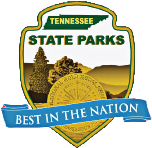 Nashville, TN – Tennessee State Parks announces its annual free state parks day for all Tennessee veterans offering one free night of camping and/or a complimentary round of golf with appropriate identification. Veterans Day is Tuesday, November 11th, 2014.
The free day on November 11th is in addition to Tennessee State Parks' current veterans' policy, which includes a camping discount within the state parks system and is available annually beginning November 1st through March 31st, offering a 25 percent reduction off the standard nightly base rates (depending on the type of site chosen). This camping discount is available to Tennessee residents showing proof of prior military duty.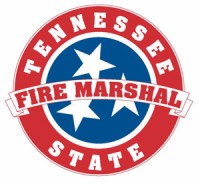 Nashville, TN – The Tennessee State Fire Marshal Gary West is reminding Tennesseans to change the batteries in their smoke alarms and carbon monoxide detectors this weekend when they set back their clocks Saturday night for daylight savings time.
"Alarms, even those that are hard-wired, should have their batteries replaced regularly and should be tested monthly to ensure they're providing the proper protection," West says. "Use the extra hour we gain this weekend to make sure your home and family are fire-safe." [Read more]

Nashville, TN – For the second consecutive year, four of the five participants recorded harvests in the Tennessee Elk Hunt held October 20th-24th at North Cumberland Wildlife Management Area.
In the Tennessee Youth Elk Hunt, held the weekend of October 25th-26th, the participant had a harvest for the third in as many years since the hunt was established. Robert L. Goodner, a 14-year old from Cleveland was the first boy selected for the youth hunt. [Read more]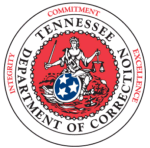 Nashville, TN – The Tennessee Department of Correction is continuing efforts to increase the safety of Tennessee children on Halloween night with the launch of "Operation Blackout."
Probation and Parole officers will be joined by local law enforcement agencies to ensure sex offenders who are under TDOC supervision adhere to strict guidelines.
"Operation Blackout" will result in an increased presence of law enforcement in the community and random visits to the homes of sex offenders who must adhere to the following guidelines on October 31st, 2014. [Read more]

Nashville, TN – The Tennessee Wildlife Resources Agency is serving as a partner in a new weekly-television program, Tennessee Uncharted which hits the air waves in November.
The 30-minute show can be seen on PBS stations across the state on the Tennessee Channel. The program will showcase the outdoors including unique locations, techniques and traditions in the Volunteer State.
[Read more]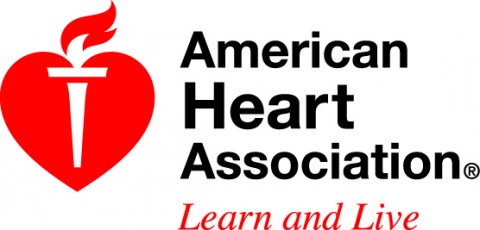 Nashville, TN – The American Heart Association has a few healthy tips for Halloween. Your kids have the perfect costume and are counting down the days until October 31st to show it to the world!
Now let's work on a few "tricks" to get them more good "treats" that won't scare the good health out of them.
Nashville, TN – Tennessee needs at least $38.8 billion of public infrastructure improvements during the five-year period of 2012-2017 according to a new report by the Tennessee Advisory Commission on Intergovernmental Relations (TACIR).
The need for public infrastructure improvements, as reported by state and local officials, is up $1.3 billion (3.5%) compared with the year before. [Read more]

Nashville, TN – Bethel University's College of Professional Studies is offering a new military scholarship to active-duty, veterans, and eligible family members. The reduced tuition can be applied toward a bachelor's degree in Organizational Leadership (online), a bachelor's degree in Management & Organizational Development (in the classroom), or Bethel University's Executive MBA degree.
Adult learners do not need previous college credits to take advantage of the scholarship. All forms of the GI Bill are accepted, and Tuition Assistance may be applied in addition to the scholarship. [Read more]
Tennessee State Fire Marshal's Office: "Stay ahead of the cold snap"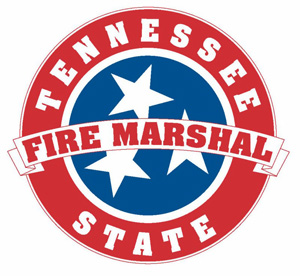 Nashville, TN – Did you know that when the first cold snap of the fall season occurs, a wave of home fires usually follows? The State Fire Marshal's Office is urging Tennesseans to take fire safety precautions now in preparation for the colder nights making way into the state.
"With colder temperatures come more opportunities for residential fires," says State Fire Marshal Gary West. "We begin using heating sources that have been dormant for many months, and this can lead to fire safety issues. Prepare for the heating season early to reduce your family's risk of a home fire." [Read more]

Nashville, TN – The Tennessee Department of Health has announced new Ebola resources for Tennesseans.
Tennesseans with questions about the disease may call a toll-free number to obtain accurate, timely information: 1.877.857.2945 is now open 10:00am to 5:00pm Monday through Friday. Hours for the information line will be increased in length and will be available seven days a week in the near future. [Read more]