Clarksville-Montgomery County has 3rd Cheapest Gas Prices in Tennessee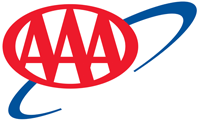 Nashville, TN – The month of December continues to deliver discounts at the pump for U.S. motorists. Gas prices have slipped to 5-week lows, after declining non-stop for the past month.
Tennessee gas prices averaged $2.26 on Sunday. The state average declined 2.5 cents during the past week. Prices are 7 cents less than a month ago, but remain 21 cents higher than this time last year.

Hardeman County, TN – The Tennessee Fish and Wildlife Commission received an update on Asian carp among its agenda items at the final meeting of the calendar year which concluded Friday.
The TFWC met for the first time at Lone Oaks Farm in Hardeman County near Bolivar and Middleton, which is operated by the University of Tennessee.
Frank Fiss, Tennessee Wildlife Resources Agency Fisheries Division chief, presented an update on Asian carp.

Nashville, TN – The virtual currency known as cryptocurrency is riding a wave of public interest amid a frenzy of recent news stories touting record high valuations for the digital-only currency.
Bitcoin, which is the most well-known cryptocurrency, broke records this week with its values on Wall Street now topping more than $270 billion, according to news reports.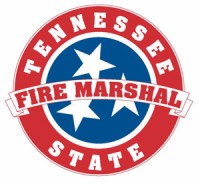 Nashville, TN – While opinions may differ on how soon is too soon to put up holiday decorations, the Tennessee State Fire Marshal's Office (SFMO) reminds consumers that one thing is not up for debate: Dry and neglected Christmas trees can cause fires.
To avoid a devastating home fire, the SFMO encourages Tennesseans to keep fire safety in mind when trimming the tree this holiday season.
Each year, fire departments nationwide respond to an average of 210 structure fires caused by Christmas trees according to the National Fire Protection Association (NFPA).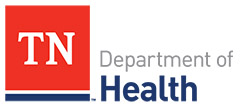 Nashville, TN – As the seventh leading cause of death in the United States, diabetes is the primary cause of kidney failure, lower-limb amputations and adult-onset blindness.
The Tennessee Department of Health encourages individuals to take the necessary steps to prevent this disease.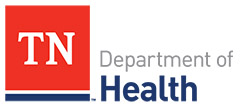 Nashville, TN – Today in Tennessee, 110,000 people over the age of 65 are living with Alzheimer's disease. By 2025, that number is expected to grow to 140,000.
The Tennessee Department of Health is working with the Alzheimer's Association Mid-South Chapter to provide support and education for Tennesseans on this disease.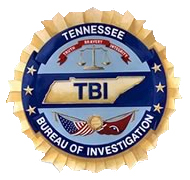 Nashville, TN – Tennessee Bureau of Investigation Special Agents with the Drug Investigation Division are concerned about recent evidence submissions to the TBI crime lab.
Two different pieces of evidence from ongoing drug cases contained a deadly combination of drugs, and Agents are worried that there are more lethal blends of drugs being sold and used that will have deadly consequences.
This a toxic mix of drugs that Forensic Scientists in the TBI labs have rarely, if ever, seen in evidence submissions.
Tennessee Division of Consumer Affairs Shares Tips to Help Tennesseans Protect Personal Info, Finances
Tennessee Department of Commerce and Insurance – TDCINashville, TN – With the hustle and bustle of the holidays well underway, the Tennessee Department of Commerce and Insurance's (TDCI) Division of Consumer Affairs is warning consumers to be wary of holiday-themed scams during this season of giving.
Scams
Because scammers use the holidays to prey upon the good nature of others, Tennesseans are urged to guard their personal information carefully and stay informed of the latest schemes and swindles.
TDCI reminds consumers that "if it sounds too good to be true, it probably is" remains one of the best guidelines when it comes to avoiding scams.
TDCI offers the following additional precautions to help Tennesseans fight back against scam artists:
Be suspicious of anyone requiring you to send money with prepaid money cards.
Be suspicious of apps, online advertisements, or websites offering prices that seem suspiciously lower than retail prices at trusted retailers.
Consider paying with a credit card that offers fraud protection when possible.
Only shop on secure websites. Look for https in the address (the extra "s" is for "secure") and for a lock symbol.
When it comes to charitable giving, remember:
Don't assume that charity recommendations on social media platforms or blogs have already been vetted. Research the charity yourself.
Find out what percentage of your donation will go to the charity and whether you will be charged any fees for making a donation through a fundraising platform website.
Check to see if the charity is registered with the Tennessee Secretary of State.
Be cautious when looking to give to charities that pop up soon after a tragedy or natural disaster.
Websites posing as charities can sometimes look identical to the real organization. These fraudulent websites will often ask for personal or financial information over an unsecure connection or may download harmful malware into your computer. Look for a padlock symbol or "https" before the web address indicating that it is secure.
Avoid being pressured to make an immediate donation. Don't hesitate to ask questions to get more information.
If you didn't initiate contact, avoid giving personal or financial information over the phone.
Never write out a check or give cash to an individual solicitor. Write out checks to the name of the organization or use a credit card.
[320right]Many holiday scams involve phishing.
Phishing is the act of tricking consumers into revealing information or performing actions they wouldn't normally do online using phony email or social media posts.
Cyberscammers tailor their emails and social messages with holiday themes in the hopes of tricking recipients into revealing personal information.
The Division of Consumer Affairs encourages consumers to be familiar with these common holiday scams:
UPS phishing scams: A phony notice from UPS says you have a package and need to fill out an attached form to get it delivered. The form may ask for personal or financial details that will go straight into the hands of the cyberscammer.
Banking phishing scams: Cybercriminals craft emails to look like notices sent by actual banks in hopes of scamming busy and distracted consumers into providing their online banking usernames and passwords.
SMS phishing scams: Scammers send fake messages via a text alert to a phone, notifying an unsuspecting consumer that his bank account has been compromised. The cybercriminals then direct the consumer to call a phone number to get it re-activated—and collects the user's personal information including Social Security number, address, and account details.
E-card scams: While sending electronic cards can be convenient and fun, beware if you must share additional information to open the card, or if the sender's name is not apparent.
Holiday job scams: Retailers and delivery services need extra help at the holidays, but beware of solicitations that require you to share personal information online or pay for a job lead. Apply in person or go to retailers' main websites to find out who is hiring.
Letters from Santa scams: Several trusted companies offer charming and personalized letters from Santa, but scammers mimic them to get personal information from unsuspecting parents. Check with www.bbb.org to find out which ones are legitimate.
Family emergency scams: Be cautious if you get a call or email from a family member or friend claiming to be in an accident, arrested, or hospitalized while traveling in another country. Never send money unless you confirm with another family member that it's true.
If you have been contacted by or fallen victim to a charity scam, report it to the Division of Charitable Solicitations, Fantasy Sports and Gaming at the Secretary of State's Office; the Federal Trade Commission; your local police department or law enforcement agency; and your bank or credit card company if applicable.
If you are aware of any false, misleading or deceptive fundraising activity, please notify the Division of Charitable Solicitations, Fantasy Sports and Gaming immediately at (615) 741-2555 and ask to speak with an investigator. In addition to speaking with an investigator, please submit a complaint form.
For more scam-fighting resources, visit the TDCI Division of Consumer Affairs website. You can also check what scams are being reported in your area, the state, and across the country by accessing the Better Business Bureau's Scam Tracker.
About the Tennessee Department of Commerce & Insurance
TDCI protects the interests of consumers while providing fair, efficient oversight and a level field of competition for a broad array of industries and professionals doing business in Tennessee. Our divisions include the State Fire Marshal's Office, Insurance, Securities, Consumer Affairs, Tennessee Law Enforcement Training Academy, Regulatory Boards, Tennessee Emergency Communications Board, Tennessee Corrections Institute, and TennCare Oversight.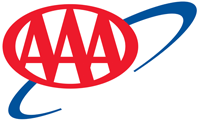 Nashville, TN – After a somewhat volatile month for prices at the pump in November, gas prices opened December on the decline. Gas prices in Tennessee have declined 21 consecutive days for a total discount of 5 cents.
The current Tennessee gas price averaged is $2.283, 1 cent less than last week, 1 cent higher than a month ago, and 28 cents more than last year.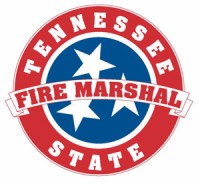 Nashville, TN – Although Tennessee is experiencing mild temperatures this week, the State Fire Marshal's Office (SFMO) reminds consumers that winter is indeed coming, and bringing with it an increased risk for home fires and carbon monoxide poisoning.
The SFMO urges consumers to take safety measures to avoid the hazards that can result from using household heating appliances during the cold weather seasons.
"Statistics consistently show a substantial uptick in fire fatalities during heating season," said State Fire Marshal and Commerce & Insurance Commissioner Julie Mix McPeak.