Tennessee Department of Transportation (TDOT)

Nashville, TN – Motorists won't be delayed by road construction as they travel Tennessee's highways this Memorial Day weekend.
The Tennessee Department of Transportation will suspend all construction-related lane closures on interstates and state routes beginning at 12:00noon on Friday, May 25th through 6:00am on Tuesday, May 29th, 2018.
Clarksville-Montgomery County has Third Lowest Gas Prices in Tennessee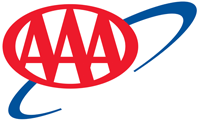 Nashville, TN – As the national average continues to push toward $3.00 a gallon, gas prices in the southeastern United States are among the lowest in the country. Sunday's national average of $2.92 is 5 cents more than a week ago and 57 cents more than this time last year.
As of Sunday, gas prices averaged above $3.00/gal in 14 states. The majority of them are in the northeast and western United States. Rising crude costs, switchover to more-expensive-to-produce gasoline by the federal deadline on June 1st, tighter supplies and robust gasoline demand continue to help lift pump prices across the nation.

Nashville, TN – The numbers of permits to be allowed for the taking of peregrine falcons to be used in falconry has increased from one to five in 2018 as announced by the U.S. Fish and Wildlife Service.
The 2018 application period for the trapping of Peregrine falcons to be used in falconry begins in July and will end on August 15th. The Tennessee Wildlife Resources Agency will conduct a draw to be held on August 29th with five permits to be awarded.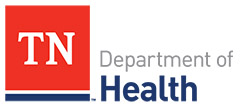 Nashville, TN – Have your fun in the sun, but take steps to protect yourself and your family against heat-related illness.
The Tennessee Department of Health is encouraging parents and youth sports leagues to prevent heat-related injuries this summer as part of the observance of National Heat Awareness Day May 25th, 2018.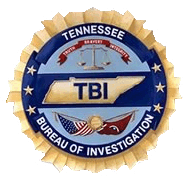 Nashville, TN – The Tennessee Bureau of Investigation released a new study today, detailing the volume and nature of crime on K-12 campuses across the state.
The annual report compiles three years of crime data submitted to TBI by the state's law enforcement agencies through the Tennessee Incident Based Reporting System (TIBRS).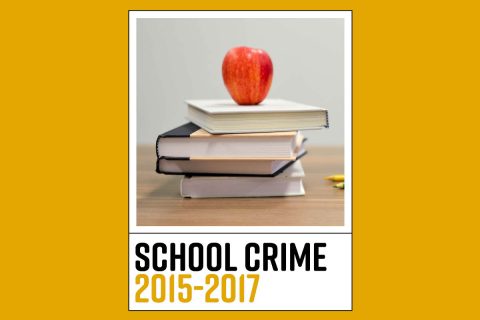 Clarksville-Montgomery County has 2nd Cheapest Gas Prices in Tennessee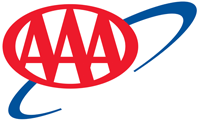 Tampa, FL – Gas prices rocketed higher last week in most markets, due to reductions in domestic supply and the oil market's response to the President's decision to leave the Iran Nuclear Deal.
Tennessee gas prices rose 3 cents during the past week. The average price in Tennessee now sits at $2.62 per gallon – the highest daily price since November 2014. See today's price.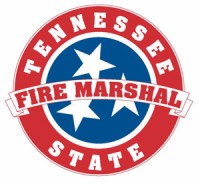 Nashville, TN – The Tennessee State Fire Marshal's Office (SFMO) Fire Investigations Section joins the United States Fire Administration (USFA) in promoting Arson Awareness Week (May 6th-12th) in Tennessee. The theme of this year's campaign is "Reducing Arson at Vacant and Abandoned Buildings."
Vacant and abandoned buildings hurt a community's image, but they can also result in increased criminal activity and public safety concerns. Nationwide, about 23,800 vacant residential building fires are reported each year and cause an estimated 75 deaths, 200 injuries and $785 million in property loss, according to the USFA.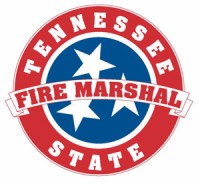 Nashville, TN – Security bars are a common method of household protection against burglary. While burglar bars keep criminals out, the Tennessee State Fire Marshal's Office (SFMO) warns consumers that, in the event of a fire, bars without a quick-release device can block crucial exits and trap residents inside a burning home.
According to the Tennessee Fire Incident Reporting System (TFIRS), between 2012 and 2016, 12 residents died in home fires where security bars were a contributing factor to the fire death. Ten of the 12 deaths occurred in a single incident in Memphis that claimed the lives of three adults and seven children in September 2016.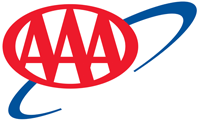 Tampa, FL – Monday is the conclusion to what was the most expensive April for gas prices in four years.
Tennessee gas prices averaged $2.64 on Sunday. Click here to view today's average. Sunday's daily average is 5 cents more than last week, 18 cents more than last month, and 51 cents more than last year. It is also the highest daily average since September. The national average price of $2.81 is the highest in more than three years (November 2014).
National Campaign Brings Awareness to Life-Saving Capabilities of Building Codes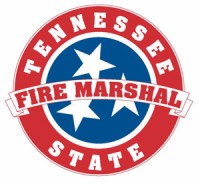 Nashville, TN – As the prevalence of new construction continues to increase across the Volunteer State, Tennessee Governor Bill Haslam has declared May 2018 as Building Safety Month to increase public awareness of the critical role building codes play in ensuring fire and life safety.
The International Code Council (ICC) created Building Safety Month 38 years ago to reinforce the importance of code adoption and celebrate the victories of building codes in saving lives during disasters. The Tennessee State Fire Marshal's Office (SFMO) is proud to join Governor Haslam and the ICC in promoting the annual campaign.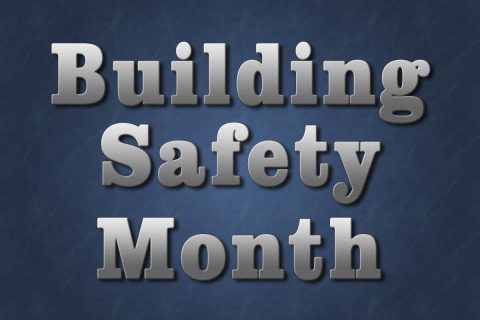 [Read more]