Clarksville-Montgomery County has the third most expensive Gas Prices in Tennessee.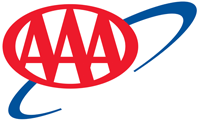 Nashville, TN – Gas prices opened the summer travel season averaging the lowest price in 12 years. Since June 1st, 2017, Tennessee gas prices averaged $2.07 – 9 cents less than the same period last year, and the lowest since 2005 ($2.03).
"Lower gas prices will make it more enticing for Americans to take extended, or more frequent road trips this summer," said Mark Jenkins, spokesman, AAA – The Auto Club Group. "And when travelers spend less at the pump, they are left with extra cash to spend on lodging, shopping, and dining out."

Nashville, TN – Tennessee's wet and muddy spring quickly gave way to a hot and sunny summer. For the state's farmers and for the customers who wait anxiously for seasonal you-pick farms and farmers markets to open, the race is on to fill buckets, market booths, pantries and home freezers with local produce.
Fruits in particular have relatively brief growing seasons, and the recent turn in the weather caused blueberry and blackberry crops to ripen rapidly. Early peaches are available at some Tennessee orchards.

Nashville, TN – The Tennessee Wildlife Resources Agency will be participating in Operation Dry Water, June 30th-July 2nd, 2017. Operation Dry Water is a national weekend of Boating Under the Influence (BUI) awareness and enforcement campaign directed toward reducing alcohol and drug-related accidents and fatalities.
Operation Dry Water is held the weekend prior to the Independence Day (July 4th) holiday to give BUI enforcement high visibility during the peak boating season. The TWRA is teaming with the U.S. Coast Guard and the National Association of State Boating Law Administrators (NASBLA).

[Read more]

Nashville, TN – As the dog days of summer approach, the Tennessee Department of Commerce and Insurance (TDCI) and the United States Postal Service remind Tennessee homeowners that leash laws can be a homeowner's best friend when it comes to preventing costly dog bite insurance claims this year.
For 2016, the Insurance Information Institute and State Farm estimate that dog bites in Tennessee topped more than 300 claims with $9.4 million paid out. Nationwide, dog bites and other dog-related injuries accounted for more than one-third of all homeowners liability claim dollars paid out in 2016, costing in excess of $600 million.
Clarksville Area has Third Highest Gas Prices in Tennessee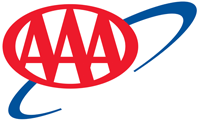 Tampa, FL – Motorists are finding some of the lowest gas prices of the year. Tennessee gas prices should hit their lowest point of 2017 early this week. On Sunday, the state average slipped to $2.05, after falling 3 cents during the past week. The current average price is 9 cents less than this time last year.
The average price for gasoline in Tennessee declined for the 20th consecutive day on Sunday, for a total discount of 6 cents.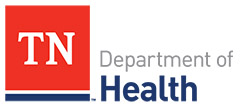 Nashville, TN – To prevent the spread of diseases and to keep our kids of all ages and their classmates safe, healthy and in school learning, all students in Tennessee, from kindergarten to college, must have proof of immunizations before they can start school.
State leaders of health and education say it's best to get those important vaccines now to avoid longer wait times later and to ensure a smooth beginning to the 2017 school year.

Nashville, TN – Temperatures are heating up with the start of summer only days away. The Tennessee Department of Human Services (TDHS) Child Care Licensing Team is increasing its focus on transportation.
TDHS Child Care Licensing program evaluators will conduct additional unannounced visits to child care agencies approved to transport children.
These visits are conducted during hot summer months to ensure agencies are following transportation licensing rules intended to prevent children from being left on a vehicle unattended.

Nashville, TN – The state veterinarian is advising dog owners to monitor their pets due to reports of canine influenza in Tennessee.
The UT College of Veterinary Medicine recently confirmed detection of canine influenza (CI) in four dogs in East Tennessee. The illness in three of the dogs is believed to have originated at a dog show in Perry, Georgia.

Nashville, TN – Tennessee Governor Bill Haslam has requested that President Donald Trump declare a major disaster in Tennessee from the severe storms and straight-line winds of May 27th, and May 28th, 2017, in order to make federal assistance available for recovery efforts in the State's impacted city and county jurisdictions.
"Community leaders, emergency managers, first responders, local officials and non-profits across Tennessee have worked tirelessly to help their neighbors recover from the impacts of the severe storms," Haslam said.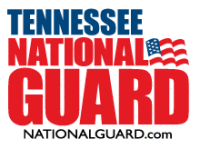 Nashville, TN – This week, Soldiers and Airmen of the Tennessee National Guard are taking part in a statewide exercise focused on cyber threats.
This is part of the annual joint Tennessee Maneuvers (TNMAN) exercise, working with the Tennessee Emergency Management Agency, Tennessee State Guard, and various other state agencies taking place June and July.
"TNMAN exercises one of the three key focus areas of the National Guard – Domestic Operations," said Lt. Col. Jeffrey Brown, G3 Directorate of Military Support, Tennessee Army National Guard.