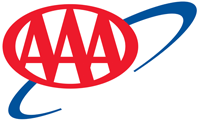 Tampa, FL – At $2.81, the national gas price average is 45 cents more expensive than a year ago. With the unofficial kick-off to summer just weeks away, prices are expected to increase, but a tapering trend may be emerging.
"If this past week's moderate increases are any indicator of what's to come, the fast rate at which gas prices were increasing may be slowing down," said Jeanette Casselano, AAA spokesperson. "On the week, the national average held steady and 19 state averages remained flat or saw decreases in gas prices. Despite this stability, drivers on the West Coast and in Idaho, Utah and Pennsylvania are paying $3.00/gallon."
[Read more]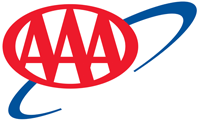 Tampa, FL – Consumer gasoline demand is at the highest level on record for March. According to the Energy Information Administration's (EIA) latest report, demand measured at 9.6 million b/d – levels typical of summer months, not the first quarter of a year.
U.S. exports continue to trend high, accounting for a large chunk of this week's demand data.
[Read more]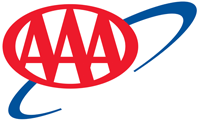 Tampa Bay, FL – At $2.58, the national gas price is four cents more expensive on the week. Across the country, motorists in 47 states and Washington, D.C. have seen pump prices increase as much as 9 cents with the Great Lakes, Central, South and Southeastern states seeing the largest increases.
The Energy Information Administration (EIA) reports an increase on the week in gasoline demand and inventories.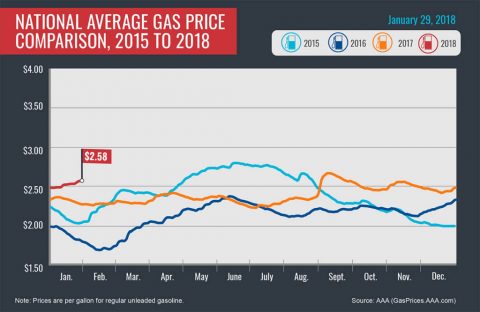 [Read more]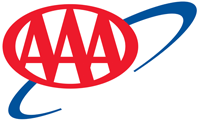 Tampa, FL – Gas prices jumped four cents on the week landing today's national average at $2.53. According to the Energy Information Administration (EIA), gasoline demand increased 164,000 bbl on the week to register at 8.8 million.
The demand measurement is the highest demand for the first EIA report of January since 2011. The demand increase is a contributing factor to this week's higher pump prices.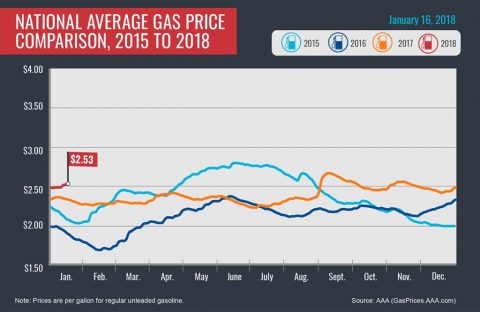 [Read more]

Nashville, TN – The Tennessee Wildlife Resources Agency is reminding hunters, who travel beyond the state border, that they must be mindful of import restrictions before they return home. The restrictions are in an effort to keep chronic wasting disease (CWD) out of Tennessee.
The TWRA is concerned about hunters who pursue big game out of state in the cervid family, which includes white-tailed deer, elk, and moose. Currently, 24 states and two Canadian provinces are CWD positive.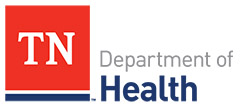 Nashville, TN – The Tennessee Department of Health urges parents and other caregivers to make sure all children are vaccinated against measles.
While measles was declared eradicated in the U.S. in 2000 thanks to widespread vaccination, outbreaks have occurred in recent years in pockets of unvaccinated people in communities across the country.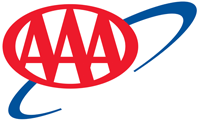 Tampa, FL – The national average price of regular unleaded gasoline remained relatively stable over the past week, settling at today's price of $2.27 per gallon.
Although today's average remains flat compared to one week ago, drivers are paying ten cents less per gallon month-over-month, and 52 cents more per gallon year-over-year.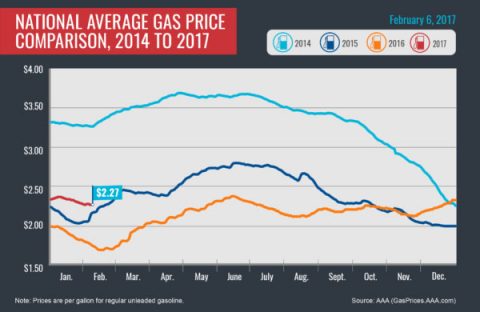 [Read more]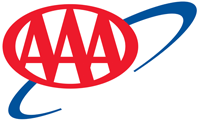 Tampa, FL – The New Year began with increased gas prices reaching today's average of $2.34 per gallon. The national average has moved higher for 34 of the past 35 days, largely due to market reactions to last fall's OPEC deal. Pump prices increased by five cents on the week, by 18 cents per gallon on the month, and are up by 34 cents on the year.
Moving into 2017, retail prices will continue to hinge on the ability of cartel countries to successfully implement production cuts, but retail averages are likely to increase leading up to the summer driving season as seasonal refinery maintenance gets underway this spring.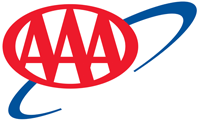 Tampa, FL – Retail averages have increased 28 of the past 30 days and prices have moved higher by fractions of a penny since Friday. The national average for regular unleaded gasoline currently sits at $2.29 per gallon, which is five cents more than one week ago, 16 cents more than one month ago and 29 cents more year-over-year.
Heading into 2017, gasoline demand is expected to drop drastically during the month of January following the busy holiday travel season.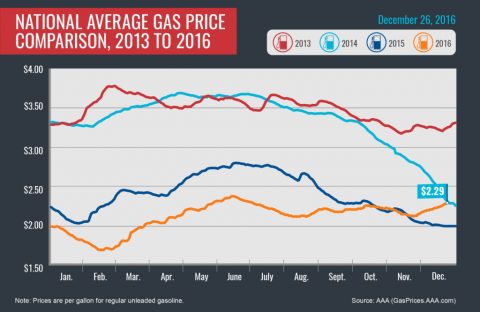 [Read more]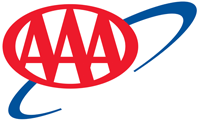 Tampa, FL – AAA projects that 43.5 million Americans are expected to take a road trip this Thanksgiving and drivers will pay the second-cheapest Thanksgiving gas prices since 2008, when the national average was $1.85.
Today's national average price of $2.14 per gallon represents a savings of three cents per gallon versus one week ago and nine cents per gallon on the month.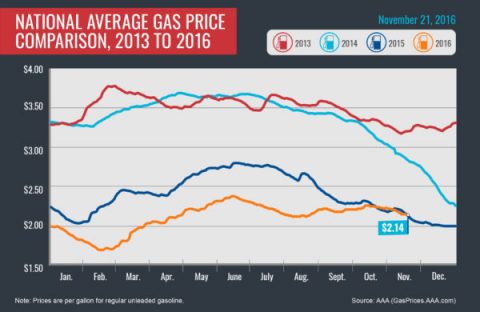 [Read more]