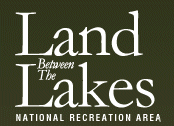 Golden Pond, KY – Labor Day weekend 2014, The Homeplace 1850's working farm will gather traditional trades and crafts people to share their knowledge of vanishing folk art skills to visitors to their annual Homeplace Trades Fair.
The fair will be Saturday and Sunday, August 30th and 31st, from 10:00am to 4:00pm, on the farm located in the Tennessee portion of Land Between The Lakes National Recreation Area.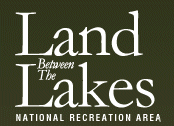 Golden Pond, KY – Land Between The Lakes hosts Nature's Most Extreme Weekend at Nature Station on Saturday, August 30th through Monday, September 1st.
The public is invited to visit with Smokey Bear, take a canoe trip, cheer on the turtles at Turtle Talladega, try a fun scavenger hunt, and experience "extreme" animals up-close!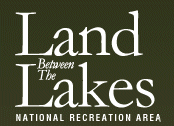 Golden Pond, KY – Land Between The Lakes National Recreation Area hosts the annual Hummingbird Festival, Saturday and Sunday, August 2nd and 3rd, from 10:00am-4:00pm at Woodlands Nature Station.
Admission to this special event is $6.00 ages 13 and up, $4.00 ages 5-12, and free for children 4 and under.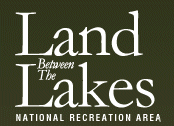 Golden Pond, KY – Land Between The Lakes National Recreation Area reminds hunters that the July 31st, deadline for submitting 2014 quota deer hunt applications is rapidly approaching.
To submit applications by July 31st, hunters need to visit www.landbetweenthelakes.us or call 270.924.2065. The application fee is $5.00 online, or $7.00 by phone. On or after August 25th, applicants can visit www.landbetweenthelakes.us and go to the quota hunt application link to see if they were drawn. [Read more]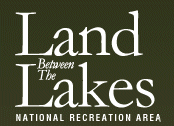 Golden Pond, KY -Wranglers Campground at Land Between The Lakes National Recreation Area will host the 18th Annual Primitive Rodeo, Friday and Saturday, July 18th and 19th. The rodeo is open to the public. Admission is $10.00 ages 12 and up and $5.00 ages 11 and under.
Wranglers' staff recommends people bring a lawn chair or blanket for seating. Coolers are prohibited; food vendors will be available. In addition, camping at Wranglers will be half-price on Friday and Saturday.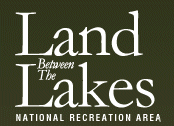 Golden Pond, KY – The jetty next to the boat ramp at Fenton will be closed to foot and vehicle traffic on Friday, July 11th; Monday, July 14th; and Tuesday, July 15th. It will be open over the weekend for fishing access. Large vegetation will be removed from the jetty during this time. The boat ramp will remain open.
"Tree roots can damage or break a jetty apart over time, so we are removing them now to protect the integrity of the jetty," says Gary Hawkins, Recreation Specialist at Land Between The Lakes. [Read more]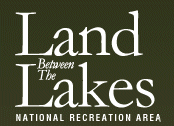 Golden Pond, KY – On Friday, July 4th, from 1:00pm-4:00pm at Land Between The Lakes , the Homeplace will host a traditional 1850's Independence Day Celebration under the farm's shade trees.
Special guest, Kentucky statesman Henry Clay, portrayed by George McGee, will entertain visitors with antics of 1850's politics.

Clarksville, TN - The Two Rivers Chapter of the American Red Cross is recruiting new volunteers to serve on Disaster Action Teams (DAT) to help serve residents in Benton County, Dickson County, Houston County, Henry County, Humphreys County, Montgomery County, and Stewart County as well as Fort Campbell, KY and Land between the Lakes.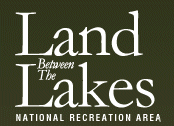 Golden Pond, KY – Land Between The Lakes National Recreation Area is temporarily closing a portion of Forest Service Road 145 (FS Rd 145) between Pleasant Valley Cemetery and FS Rd 144 intersection. Two low-water crossings on FS Rd 145 are damaged.
"We are closing the shortest amount of road possible while protecting public safety," said Brian Beisel, Customer Service Manager. "The low-water crossings have been damaged to the point they are unsafe for travel."
[Read more]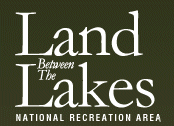 Golden Pond, KY - Land Between The Lakes National Recreation Area is pleased to announce the birth of a ¾ pound female red wolf on May 2nd,2014. The Woodlands Nature Station's captive, endangered red wolves are the proud parents.
The new female pup is just now emerging from her den and stretching her legs followed by two very attentive and nervous parents. She will remain with her parents for at least 18 months and then be transferred to a zoo or nature center to start her own pack.