Nashville, TN – The upcoming segment of Tennessee's statewide fall Canada goose season will run October 14th-31st, 2017 while the northwest Canada goose zone dates are October 14th-18th, 2017.
The northwest Canada zone includes Lake, Obion, and Weakley counties, and portions of Dyer County and Gibson County. The statewide zone is all counties and portions of Dyer and Gibson counties not included in the northwest zone.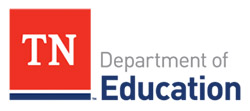 Nashville, TN – Tennessee Governor Bill Haslam and Education Commissioner Candice McQueen announced today that the 2016-17 graduation rate of 89.1 percent is the highest on record for Tennessee.
The statewide graduation rate is up more than half a percentage point since last year, and overall it has increased 3.6 percent since the 2010-11 school year. This year, graduation rates increased in nearly 56 percent of districts with high schools.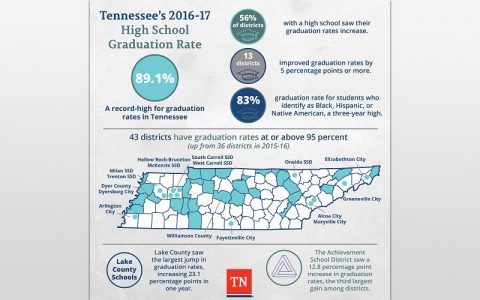 [Read more]

Nashville, TN – Antlerless deer hunting will be allowed on all privately owned lands in Unit L counties January 9th-13th. This is the second year for the five days of hunting following the completion of the deer season on January 8th.
Privately owned lands include leased land and lands owned by individuals. It is the responsibility of hunters to obtain verbal or written permission to hunt on privately owned lands.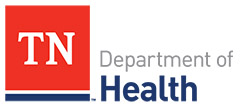 Nashville, TN – Tennessee Department of Health data show 1,451 people died from drug overdoses in the state in 2015.
This is the highest annual number of overdose deaths recorded in state history and brings the five-year total for Tennessee to 6,036 lives lost. That figure is approximately the equivalent of every person on 40 mid-size jet liners dying.

Tullahoma, TN – The Tennessee Fish and Wildlife Commission approved the state's 2016-17 hunting seasons at its May meeting which concluded Friday at the Arnold Air Force Base Gossick Leadership Center.
The state's hunting seasons are annually established each year during the TWFC's May meeting. The Tennessee Wildlife Resources Agency made its recommendations during the April meeting. Additional recommendations were made by commission members.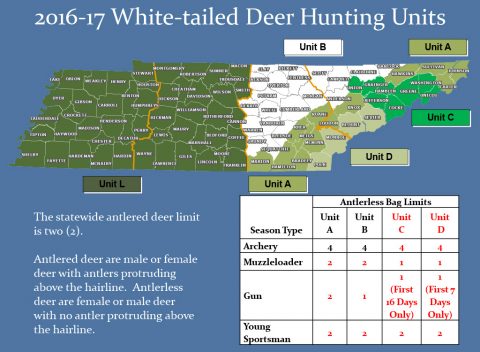 [Read more]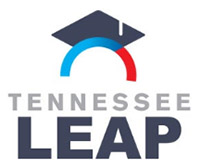 Nashville, TN – The Labor Education Alignment Program (LEAP) will showcase its successes at sites across Tennessee on TN LEAP Day, February 29th. Education and employer sites throughout the twelve LEAP site areas will demonstrate the skills students are learning through the program and provide students an opportunity to meet with employers.
TN LEAP Day, which will coincide with "Leap Day" on February 29th, will be host to twelve concurrent events at each of the LEAP programs across Tennessee.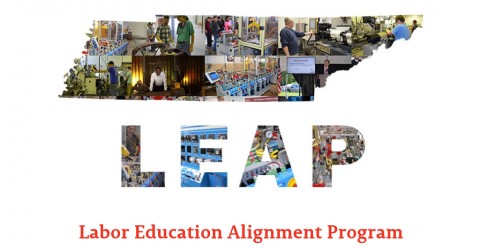 [Read more]
Portions of Northwest Tennessee Closed for Young Sportsman Deer Hunt

Nashville, TN – The Tennessee Fish and Wildlife Commission has voted to close portions of northwest Tennessee for this weekend's Young Sportsman Deer Hunt due to severe flooding along the Mississippi River.
The commission met via conference call on Thursday morning to discuss the flooding in areas in the West Tennessee area and how it would impact this weekend's scheduled two-day Young Sportsman Deer Hunt.
"The flood waters in West Tennessee, occurring uncharacteristically during deer hunting season, offered a unique challenge as the commissioners and agency strive to protect wildlife but still offer as much opportunity as possible," said TWRA Executive Director Ed Carter. "After hearing from constituents about deer being stranded on high ground, the commissioners asked for a teleconference briefing and asked multiple questions ranging from the impact to the deer herd to those who might pursue deer in flooded areas." [Read more]
Conservation Reserve Program Sign-up to Be Held December 1st-February 26th

Nashville, TN – The Tennessee Wildlife Resources Agency has been informed that U.S. Agriculture Secretary Tom Vilsack announced a Conservation Reserve Program (CRP) general sign-up will be held December 1st, 2015, through February 26th, 2016.
Through the program's various targeted continuous CRP practices, the general and continuous program offerings will provide a much-needed habitat boost to recovering bobwhite quail along with other upland and wetland wildlife species. Vilsack also said that eligible existing program participants with contracts that expired September 30th, 2015, may be granted an option for a one-year extension. [Read more]
Drug Overdoses Claim More Tennesseans in 2014

Nashville, TN – Even with the availability of naloxone, the opioid overdose antidote, and fewer prescription drugs being diverted, the number of Tennesseans who die each year due to drug overdoses increased again in 2014.
The total of overdose deaths rose by nearly 100, from 1,166 in 2013 to a record-setting 1,263 in 2014. If those numbers are hard to comprehend, consider this: more people died from drug overdoses in Tennessee last year than were killed in motor vehicle accidents.
Names Them to Inaugural Advisory Council

Nashville, TN – The Tennessee Department of Education is proud to announce the finalists for the 2014-15 Tennessee Teacher of the Year Award.
The nine finalists are elementary, middle, and high school educators from each Grand Division of the state. Grand Division winners and the Teacher of the Year will be selected from this group and announced later this fall. [Read more]