Clarksville-Montgomery County has the Least Expensive Gas Prices in Tennessee
Nashville, TN – Gas prices saw another round of increases last week. Tennessee gas prices averaged $2.08 on Sunday. The state average is 3 cents more than last week, and 18 cents more than this time last year.
People using the free AAA mobile app are finding gas prices between $1.90 and $2.35. The price for regular unleaded is below $2.00 per gallon at fewer than 25 percent of gas stations in Tennessee; the price is less than $2.25 at 93 percent of gas stations in the state.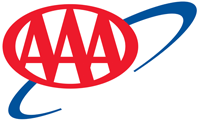 Tampa, FL – The national average price of gas continues to decline as U.S. oil production increases. Today's average price of $2.31 per gallon represents a decrease of three cents per gallon on the week, four cents per gallon on the month, and prices have moved lower for 14 of the past 15 days.
Despite this recent trend lower, retail averages are up by 46 cents per gallon as compared to one year ago.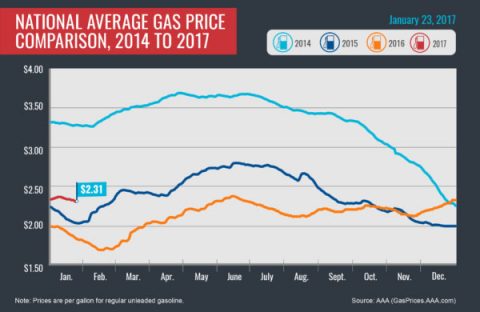 [Read more]
Tampa, FL – The holiday season is in full swing, attracting an estimated 103.1 million American travelers. An estimated 93.6 million Americans are expected to take a road trip during the 11-day period (December 23rd – January 2nd).
Yet, despite the elevated demand for gasoline, prices at the pump remained unchanged throughout the Christmas weekend.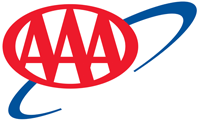 Tampa, FL – Retail averages have increased 28 of the past 30 days and prices have moved higher by fractions of a penny since Friday. The national average for regular unleaded gasoline currently sits at $2.29 per gallon, which is five cents more than one week ago, 16 cents more than one month ago and 29 cents more year-over-year.
Heading into 2017, gasoline demand is expected to drop drastically during the month of January following the busy holiday travel season.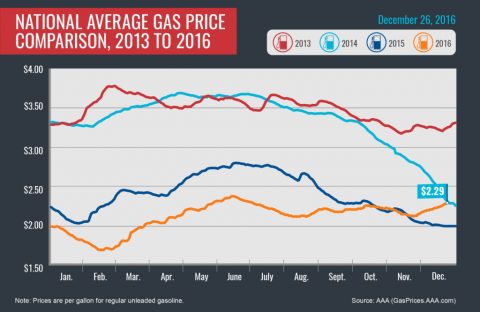 [Read more]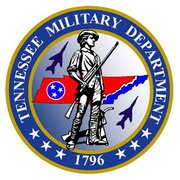 Nashville, TN – National Guard units from Trenton and Union City leave next week on the first leg of a trip taking them first to Fort Bliss, Texas, then initially to Kuwait in support of Operation Enduring Freedom.
Both are part of the 194th Engineer Brigade commanded by Brig. Gen. Jeff Holmes. 175 soldiers of the 230th Engineer Battalion in Trenton will depart the Trenton National Guard Armory at 5:00am Wednesday, August 17th. The 164 soldiers of Union City's 913th Engineer Company leave from the Union City Armory at 9:00am the following morning, August 18th. [Read more]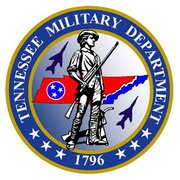 Nashville, TN – Two more units of the Tennessee National Guard, totaling almost 350 soldiers, have received mobilization orders and will deploy in approximately two weeks. They are bound for Kuwait in support of Operation Enduring Freedom. Both are West Tennessee Engineer units.
The 175 soldiers of the 230th Engineer Battalion in Trenton and 164 soldiers of the 913th Engineer Company in Union City are scheduled to deploy in mid-August. [Read more]