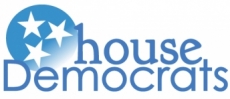 Nashville, TN – Leaders of Tennessee's legislative delegation today praised the plan presented by Tennessee Governor Bill Haslam to combat the state's opioid crisis. The proposal features a three-pronged approach that focuses on prevention, treatment and law enforcement.
Democratic leaders today said the plan is a step in the right direction, but add the most effective thing Tennessee lawmakers can do to combat the crisis is to pass Medicaid expansion in the state.

Nashville, TN – Democrats in the Tennessee General Assembly released today a list of 10 proposals to combat gun violence in Tennessee in an email blast to supporters around the state.
"Inaction is no longer an option," state Representative G.A. Hardaway said. "Moments of silence may demonstrate respect of lives lost, but we can truly honor the deaths of our loved ones, when we follow-up by enacting common sense laws to prevent more tragic killings of innocents."