Paris, TN – The Henry County Patriots pounded out 270 total yards and five touchdowns on the ground to eliminate the Northeast Eagles in state semifinal football play, 43-14.
"It feels good. Didn't make it last year, back this year, It feels good. The kids deserve it.They played hard," Henry County's head coach James Counce said. "Northeast is a very good football team, well coached. They have a lot of talent."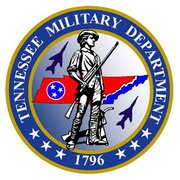 Nashville, TN – On December 13th, the Tennessee Military Department will celebrate the 375th Birthday of the National Guard, the country's oldest military organization.
The National Guard's Citizen-Soldiers have a long and proud history that took root in the nation's colonial beginnings.
During the 1630s, British settlements in North America were primarily limited to areas along the Atlantic coast. As colonists expanded west into the interior of the country, they often faced armed conflict with Native Americans. Colonists were often responsible for their own defense and organized into separate militia companies to defend against Indian attacks. They adopted the British militia system, which required all males of a specified age to possess weapons and be prepared to defend their communities. [Read more]