Tennessee State Parks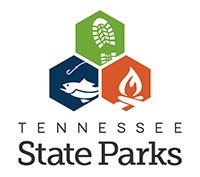 Nashville, TN – Tennessee State Parks is encouraging shoppers this holiday to support conservation efforts through making a seasonal toast with their coffee roast or by spreading some cheer with their beer. A portion of the sales of the "State Parks Coffee" and the "State Park Blonde Ale" support the Tennessee State Parks Conservancy, a nonprofit partner of the state parks system.
The state parks have joined Just Love Coffee on three flavors branded as Tennessee State Parks varieties – Earthy Blueberry for West Tennessee, Chocolate Raisin for Middle Tennessee, and Smoky Blueberry for East Tennessee.
Better Business Bureau (BBB)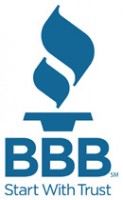 Nashville, TN – The spirit of the holidays usually brings out the joy of giving for most people, but for scammers, the holidays are a time of taking.
Better Business Bureau serving Middle Tennessee and Southern Kentucky is warning consumers to beware of the 12 most popular Christmas scams.
Christmas Scams
Online Shopping scams: Because many retailers now have chip card readers, fraud at bricks-and-mortar stores is down, so scammers have shifted their efforts online. Use a credit (not debit) card online and only shop on secure websites. Look for https in the address (the extra "s" is for "secure") and for a lock symbol.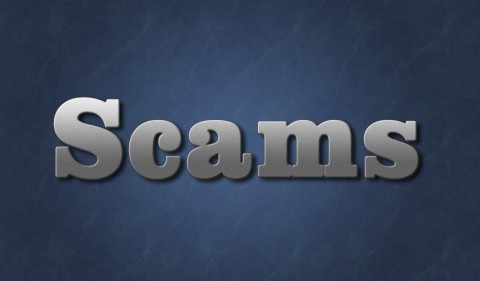 [Read more]
Consumers Who Lost Money to Scammers Via Western Union Can File a Claim to Get Money Back

Nashville, TN – The Tennessee Department of Commerce & Insurance's (TDCI) Division of Consumers Affairs reminds Tennesseans that they must file claims before February 12th, 2018 to be reimbursed for money lost in scams using Western Union.
According to a consumer alert by the Federal Trade Commission (FTC), consumers who lost money to scammers who told them to pay via Western Union's money transfer system between January 1st, 2004 and January 19th, 2017, can now file a claim to get their money back by going to FTC.gov/WU before the February deadline.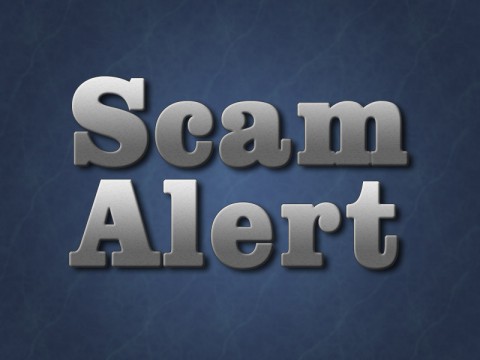 [Read more]
The best times to shop and save

Yonkers, NY – Time is money, and sometimes shopping at specific times can lead to big savings. The November 2014 issue of ShopSmart, from Consumer Reports, uncovers the best times to look for and score bargains throughout the holiday season.
"Whether shoppers are looking for gift cards, groceries, or winter clothes, we wanted to discover the times where they would be most likely to get a great deal," said Lisa Lee Freeman, editor-in-chief of ShopSmart. "The holidays can be an expensive time, and it's important to look for little ways to save." [Read more]
Online Sites that will save shoppers time, money and aggravation this holiday season; Plus, five new shopping apps worth trying

Yonkers, NY – With the holiday season just around the corner, now's the time to develop a savings strategy for purchases. The November 2013 issue of ShopSmart, from Consumer Reports, showcases new online sites and apps that make shopping faster, easier, and more fun while saving money, and these services are free! [Read more]

Nashville, TN – Holiday shopping? Make sure gift cards bring you cheer, not tears.
November marks the start of holiday shopping for countless Tennesseans and shoppers everywhere. Here is how consumers can keep gift cards' policies from dumping snow on their holiday season. [Read more]
101 Million Plan to Hit the Stores This Week; Post-holiday Bargains, Gift Card Redeeming, Gift Returns Are Most Common Motivators

Yonkers, NY – The 2011 holiday shopping season will seemingly extend at least another week, as four in ten Americans plan on hitting the stores over the next few days, according to a new Consumer Reports poll. Of those who will be shopping the week after Christmas, 82 percent said the lure of post-holiday sales was the biggest reason, 47 percent want to redeem their newly-received gift cards, and 31 expect to be returning gifts.
The Consumer Reports poll also revealed why many Americans won't be hitting the stores this week. Forty-six percent of survey respondents who won't be shopping said they just can't deal with any more crowds, 44 percent are simply sick of shopping, while 20% said that they were out of money. [Read more]

Nashville, TN – Gift cards are handy presents – especially for people who seem to have at least one of everything. During the winter shopping season, a gift card can be ideal.
But for all the conveniences of gift cards, they often come with fine print that can make them less than perfect. Here's how consumers can keep that gift card's policies from dumping snow on their gift-giving this winter. [Read more]
Plus a Tip Sheet on Holiday Tipping

Yonkers, NY – Finding the right gift at the right price can be challenging, especially during the holiday season when deep discounts and door-buster sales abound. The latest issue of Consumer Reports highlights five traps holiday shoppers can avoid.
"Knowing how to navigate sales, comparison shop, and cut through salespeople jargon is half the battle to stress-free holiday shopping," said Tod Marks, senior editor at Consumer Reports. "Shoppers need to take precautionary measures before purchasing gifts to make sure they are getting the right product, for the right price, with no strings attached." [Read more]